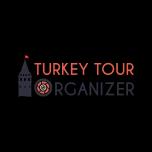 Kalkan was a small fishing town with a safe harbor on the southwest coastline of Turkey. The tourism industry grew the city into a popular spot with luxurious hotels, yacht brokers, and villas for romantic holidays. According to the Independent, Kalkan was listed among the best tourist destinations. The majority of the visitors are from the United Kingdom that %96 of the whole tourists in 2011 were from the Island.
Where is Kalkan?
Kalkan is located in the southwest of Anatolia by the Mediterranean Sea. It is located on D400 as well which is the most scenic road of the Republic of Turkey. Kalkan is only three hours away from Antalya airport and two hours away from Dalaman Airport. Even though Kalkan is a district of Antalya province, it is closer to Fethiye city and the majority of the travelers prefer Dalaman airport to get to Kalkan. We recommend you to use Dalaman airport if you are planning a relaxing holiday in Kalkan.
What to do in Kalkan?
Kalkan is among the most romantic destinations in Turkey. White painted houses, narrow streets, and bougainvilleas overflowing from the tiny stone houses are all small details of your romantic escape to Kalkan. But if you are looking for more, Kalkan is located right next to two important ancient cities such as Patara and Tlos. Kaputas beach and Patara beaches can be visited after a tour in one of these ancient cities. By renting a boat from Kalkan port, you can spend a nice day on the turquoise waters of Kalkan bays as some beaches like Firnaz bay are not accessible easily by roads. Diving is also possible around the bays of Kalkan for any type of divers. Before or after vacationing in Kalkan, you should stop by Xantos Ancient City to explore the member of the Lycian League. Xantos became a Unesco Heritage Site in 1988 thanks to her importance in Lycian History. The history of the city goes back to the 7th Century BCE and you will find beautiful Lycian sarcophagi in Xantos. Patara ancient city is closer to Kalkan than Xantos. Patara was the capital of the Lycian League as it was the port of the Xantos Valley. The history of Patara can be traced to the 13th Century BCE and was recorded with the same name by the Hittites. Lycian League met in the parliament building in Patara until the region was taken over by the Roman Empire. Patara lost importance when her port started to silt with sand and many important buildings of Patara are buried in the golden sand of the seven-kilometer-long sandy beach. Tlos is the other important ancient city to explore when in Kalkan. It is located nearby the popular attraction Saklikent gorge. The city has a similar history to Patara but this version is a huge settlement on the Mediterranean hinterland of Patara. Hittites consider Tlos as a state which is a well-deserved title considering the majestic finds from Tlos and rock-carved necropolis.
------------------------------------
Would you like us to tailor you a private itinerary, including Kalkan Town? Benefit from our expertise. We offer tailor-made tours to Turkey for all interests and desires, from romantic honeymoons and scenic self-drive road trips to photo tours with experienced photographers and cultural tours in major destinations. We arrange everything for your Turkey Tours, including hotel bookings, airport transfers, guided tours, and top-notch experiences. We want you to have a great time in Turkey and make sure your trip is a memorable one as we have escorted so many tours in Turkey personally. Imagine dealing with only one person for all your travel details, receiving customized itineraries and recommendations which will suit exactly your travel interests. Contact Turkey Tour Organizer to get a personalized day-by-day itinerary for your trip to Turkey.
Serdar Akarca
Since 2008, Serdar Akarca, a highly accomplished Senior Software Engineer, has significantly contributed to a number of projects. He inevitably ran across his friend Erkan because of his unwavering desire for traveling to new places and immersing himself in other cultures. Together, they established Turkey Tour Organizer Co., where Serdar is in charge of running the business's website and social media pages.
Beyond his technical abilities, Serdar has a genuine curiosity to experience various cultures and a strong interest in travel. His dedication to exhibiting Turkey's beauty and giving tourists an amazing experience across the nation's great destinations is motivated by this passion.
Frequently Asked Questions