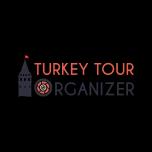 186 steps were the only access to the Kaputaş Beach for a very long time. Recently, a facility for the visitors is built by the beach and the number of stairs is reduced a little thanks to the investments of the Municipality of Kalkan. Kaputaş beach is on the D400 road of Turkey whose last 500 kilometers is the most scenic route of the Republic of Turkey. Almost all tourism companies use the pictures of Kaputaş Beach on their websites and fliers. Turkish government uses the picturesque images of Kaputaş Beach while promoting our country.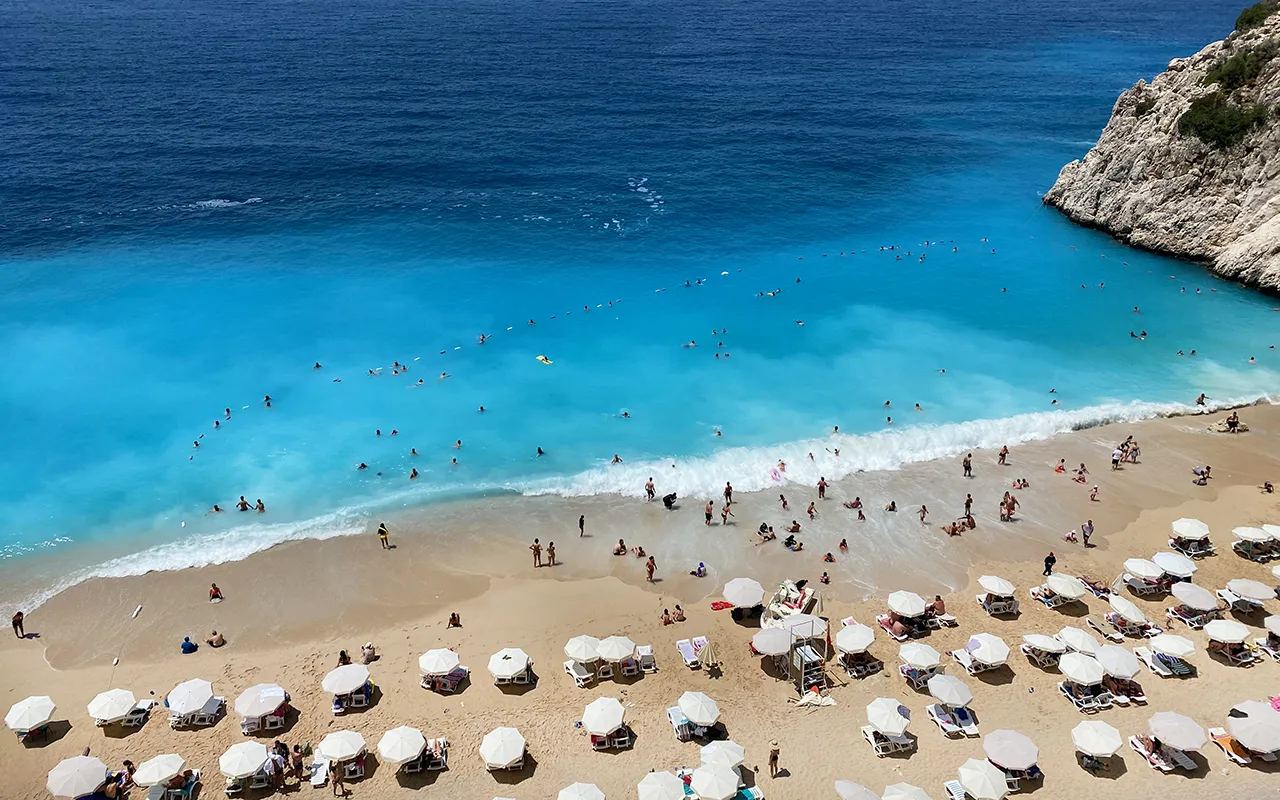 Where is Kaputaş Beach?
Kaputaş Beach is located between Antalya and Kalkan. The beach is in the middle of the scenic southwestern government road D400. Kaputaş beach is three hours away from Antalya and only six kilometers before Kalkan. Due to the narrow and winding road conditions, Kaputaş Beach will sparkle like an oasis before arriving in Kalkan from Kaş. Even if you will not have any plans to swim there, you will definitely stop for a picture of the real Turquoise colors.
What are the facilities at Kaputaş Beach?
Kaputaş beach lacked modern facilities like a toilet in the near past. The municipality of Kalkan added a small complex with a cafe, toilets, changing huts, and showers. There is a very limited parking area in Kaputaş Beach which turns the narrow D400 into a long parking lot before and after the beach. If you are not planning to arrive at the beach in the morning you should consider parking far away from the beach or use public transportation running in between Kaş and Kalkan frequently during summer. Taxi cost around 150 Turkish Liras last year and most probably will cost around the same in the summer season of 2021. The Turquoise color of the Mediterranean flash especially thanks to the white pebbles of Kaputaş Beach. As a result of the open sea, the water gets deep quickly. We highly recommend using proper swimming gear for children. Because of her popularity, Kaputaş beach is a busy pit stop for the boats cruising in between Kalkan and Kaş. Kaputaş beach is very close to the Blue Cave which is only accessible by water. Boats departing from Kalkan stop by the Blue Cave before or after visiting Kaputaş Beach. The cave is named after the blue color inside the cave created by the reflection of the sunbeams. It is fifty meters deep and the forty-meter-wide cave which was home to Mediterranean seals for a very long time. There is a small canyon right behind Kaputaş Beach which is accessible from the beach underneath the bridge. This two hundred meters long canyon was created in thousands of years thanks to the water erosion of the dolomites.
------------------------------------
Would you like us to tailor you a private itinerary, including Kaputas Beach? Benefit from our expertise. We offer tailor-made tours to Turkey for all interests and desires, from romantic honeymoons and scenic self-drive road trips to photo tours with experienced photographers and cultural tours in major destinations. We arrange everything for your Turkey Tours, including hotel bookings, airport transfers, guided tours, and top-notch experiences. We want you to have a great time in Turkey and make sure your trip is a memorable one as we have escorted so many tours in Turkey personally. Imagine dealing with only one person for all your travel details, receiving customized itineraries and recommendations which will suit exactly your travel interests. Contact Turkey Tour Organizer to get a personalized day-by-day itinerary for your trip to Turkey.
Erkan Dülger
Erkan Dulger, a seasoned expert in the travel and tourism sector, has devoted more than 17 years of his life to planning wonderful journeys for people all over the world. Erkan has made a great career as a travel consultant and prosperous business owner. He was born with a deep enthusiasm for exploration and a desire to introduce people to beautiful places.
Erkan traveled to the United States in search of knowledge and practical experience, where he spent four years honing his craft while working at various hotels. He was able to better comprehend the complexities of the travel industry as well as the various demands and expectations of travelers thanks to this priceless experience.
Erkan had always dreamed of starting his own travel business, one that would reflect his passion for crafting extraordinary travel experiences. Erkan founded his own travel company in 2015 after realizing his dream via intense determination and strong faith in his abilities.
Frequently Asked Questions