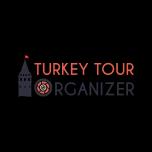 Archaeology suggests that Karain Cave was occupied by people approximately two hundred thousand years ago. Hand-made tools found in the cave show us that people sheltered in the caves twenty-five thousand years ago. The last inhabitants of the cave had connections with the Hacilar Neolithic settlement which is just the other side of the mountains behind Karain Cave. There is much evidence showing the relationship between Neolithic communities in Anatolia. However, the styles of the human face carvings in the Karain Cave are similar to the Levant culture who lived in the Eastern Coastline of the Mediterranean. If we consider the sea level was 130 meters higher than 15 thousand years ago, it was easier for the seaman to anchor to the Mediterranean Coastline of Anatolia for trade. When the sea level started to decrease 15 thousand years ago, Karain settlers fell apart from the Mediterranean Sea. When the Greek colonization began in Anatolia, Karain Cave had religious importance among the southwestern people. Greeks left monograms at the entrance as well and Termessos flourished on the other side of the highlands of today's Antalya, Turkey.
Where is Karain?
Karain Cave is located very close to Antalya - Burdur road. Antalya is a coastal city and there are four roads to arrive in Antalya. One from Denizli, the other from Burdur, the third from Isparta, and the fourth and the most popular one is from Konya. Considering the ancient cities like Sagalassos, Termessos, and Karain Cave, the Burdur route is more attractive than the others. Karain Cave is only 40 kilometers away from Antalya's old town. You can reach Karain Cave from Termessos in 30 minutes and finish your day with a better understanding of the Mesolithic, Neolithic, and Chalcolithic ages. Another breathtaking ancient city Sagalassos is only 1,5 hours away from Karain Cave which makes it very easy to build an itinerary including a beautiful ancient city and Karain Cave.
History of Karain Cave
Karain Cave is an important settlement in the Paleolithic History of Anatolia. The cave was constantly inhabited by people during the Neolithic, Chalcolithic, and Early Bronze Age. Archaeological finds of the cave is belonging to a very long time frame, unlike its similar examples. There are traces of early Roman ages in the cave which is showing the cave's importance among the people of Psidia which was the name of the region during the Greek and Roman occupation. Flint blades from the Neolithic and Paleolithic eras, arrowheads, and scrapers were found in Karain Cave. The Museum of Anatolian Civilizations in Ankara has a beautiful collection of artefacts found in Karain Cave.
Geology of the Karain Cave
Karain Cave is actually a system of natural caves. Calcareous rocks are eroded from the inside thanks to the water creating a three caved system connected to each other by passageways. Walls are calcite and straws, columns, and flowstones are seen inside the caves of Karain.
------------------------------------
Would you like us to tailor you a private itinerary, including Karain Cave? Benefit from our expertise. We offer tailor-made tours to Turkey for all interests and desires, from romantic honeymoons and scenic self-drive road trips to photo tours with experienced photographers and cultural tours in major destinations. We arrange everything for your Turkey Tours, including hotel bookings, airport transfers, guided tours, and top-notch experiences. We want you to have a great time in Turkey and make sure your trip is a memorable one as we have escorted so many tours in Turkey personally. Imagine dealing with only one person for all your travel details, receiving customized itineraries and recommendations which will suit exactly your travel interests. Contact Turkey Tour Organizer to get a personalized day-by-day itinerary for your trip to Turkey.
Erkan Dülger
Erkan Dulger, a seasoned expert in the travel and tourism sector, has devoted more than 17 years of his life to planning wonderful journeys for people all over the world. Erkan has made a great career as a travel consultant and prosperous business owner. He was born with a deep enthusiasm for exploration and a desire to introduce people to beautiful places.
Erkan traveled to the United States in search of knowledge and practical experience, where he spent four years honing his craft while working at various hotels. He was able to better comprehend the complexities of the travel industry as well as the various demands and expectations of travelers thanks to this priceless experience.
Erkan had always dreamed of starting his own travel business, one that would reflect his passion for crafting extraordinary travel experiences. Erkan founded his own travel company in 2015 after realizing his dream via intense determination and strong faith in his abilities.
Frequently Asked Questions