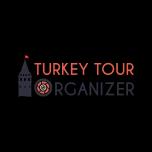 Kaymakli Underground City
Kaymaklı underground city is 20 kilometers from Nevşehir city. The underground city opened to visitors in 1964, has 8 floors, but only 4 floors can be visited today. The underground cities, which were used most intensely during the Byzantine period, were constantly expanded by the different communities coming to Cappadocia. The traces of the previous archaeological culture were destroyed and took their present form. The reason for the construction of Kaymaklı Underground City is proved by the giant bolts that will lock the doors to prevent any danger from outside. The underground city has 8 floors; however, visitors can visit the first 4 floors today.
Underground cities, which have all kinds of possibilities for a society to live temporarily, consist of narrow corridors. There were stables on the first floor of these underground cities. It is on the first floor because the corridors are narrow and, most importantly, it is thought that it will be difficult for the animals to go down. The barn walls are roughly carved, and in the lower parts of the walls, there are cavities where animals can feed and a hole for connecting animals. The barns also provided access to churches and living spaces connected by many corridors. These sliding doors are approximately 1.5-2 meters in diameter and weigh approximately 500 kilograms. The most important feature of the doors, most of which are cut in place, is that they can only be opened from the inside. The reason for this is to create time to defend themselves in the event of an attack. At the same time, it is mentioned that there are secret passages to these underground cities under almost every house in the region and that there are connections with other underground cities. Still, there is no clear information to prove this situation.
Other underground city structures, which are warm both in summer and in winter, are wineries and kitchens located on the upper floors for easy transportation of grapes. The grapes collected from the region were brought to the wineries and stored in the wineries after various processes. Considering the number of kitchens, it is revealed that not every family has a kitchen; they use them together. In Cappadocia towns and villages, there are ovens for cooking called "tandır" which are still used today. These types of structures are still used today. Besides, there are small rooms in the kitchens to store supplies. Communication holes are drilled in underground cities for both ventilation and communication. At the same time, these holes are connected to a water well. Some water wells are not connected to the earth so that the enemy does not throw poison here.
When you come to the second floor, the church with a single nave and two apses welcomes you here. There are baptismal stones in front of the apse and sitting stones on the sides. It is thought that the side room, which is thought to have been built for church officials, was used as a cemetery. However, there is no clear information to confirm this situation. The most important floors of the underground city are the third and fourth floors. On these floors, there are many food stores and living areas. The most interesting thing on the third floor is the andesite stone used to grind copper ore. This stone is not brought from outside but is one of the andesite lavas under the tuffs revealed during the underground city's construction. There are 57 crushing and crushing pits as needed.
------------------------------------
Would you like us to tailor you a private itinerary, including Kaymakli Underground City? Benefit from our expertise. We offer tailor-made tours to Turkey for all interests and desires, from romantic honeymoons and scenic self-drive road trips to photo tours with experienced photographers and cultural tours in major destinations. We arrange everything for your Turkey Tours, including hotel bookings, airport transfers, guided tours, and top-notch experiences. We want you to have a great time in Turkey and make sure your trip is a memorable one as we have escorted so many tours in Turkey personally. Imagine dealing with only one person for all your travel details, receiving customized itineraries and recommendations which will suit exactly your travel interests. Contact Turkey Tour Organizer to get a personalized day by day itinerary for your trip to Turkey
Kadir Akın
Kadir Akin is the managing partner of Turkey Tour Organizer Co. and a highly skilled travel advisor and tour guide. Kadir has worked in the tourist sector for more than 15 years, and he has a wealth of experience in trip planning and offering first-rate guiding services.
Whether visiting historical sites, trying the food, or finding off-the-beaten-path jewels, traveling with Kadir as your tour guide ensures a genuine and educational experience. Anyone looking for an insider's view of Turkey will find him to be a reliable and sought-after guide thanks to his love for his country and commitment to his profession.
Frequently Asked Questions