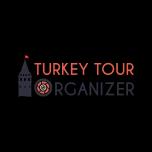 Where is Kizilcukur – Red Valley?
Kizilcukur means Red Valley in Turkish language. Kizilcukur – Red Valley is a panorama where people come to watch the sunset in Cappadocia. We use the area during our phototours in Cappadocia. Locals in Cappadocia call the top of the Red Valley as Kizilcukur. This wide open space has a big parking area, a few dried fruit and nut selling booths and two cafes where you can find hot and cold beverages. There is a limited public seating area to watch the sunset comfortably. We recommend you to get there at least one hour before the sun set in the high season to find a good place. To get to Kizilcukur – Red Valley, you will have to drive to Ortahisar from Urgup, Goreme or Uchisar. Intersection of Kizilcukur – Red Valley is the first traffic lights you encounter on the way from Urgup. You will have to turn left from the second intersection with traffic lights if you are coming from Uchisar. When you are driving from Goreme, you will turn left from the first traffic lights you see and left again from the second traffic lights to get to the popular Kizilcukur – Red Valley area.
How to walk in the Red and Rose Valley?
After arriving to Kizilcukur – Red Valley parking area which is technically the end of the cobbled stone road, you will find two routes going into the Red and Rose Valleys. If you are self-drivingin Cappadocia, you can follow the trail going up from the starting point and walk overlooking the Red Valley on your left side. Then you will come across the huge stone landmark pointing the way to the Uzumlu (Grape) Church. That is a small café in the middle of the Red Valley where you can take a break or have a light lunch. There are two paths from Uzumlu church to the parking area. This loop will last around an hour with a few breaks of photos. It is recommended if you have limited time in Cappadocia. The best way is to have a driver to drop you to the top with a guide who can assist you all the way from Red Valley to Rose Valley and finally finish the hike in Cavusin Village. This is possible on your own as well and you can get a cab from Cavusin Village to the top of the Red Valley to collect your car. However, with a tour guide, you can explore a few churches in the valley which are intact and hidden. They are disguised like pigeon houses or simple caves and hard to imagine that a church can be carved in. We highly recommend a walk in the Red and Rose Valleys for tourists who have at least 1,5 days in Cappadocia. The whole journey from the top of the Red Valley to Cavusin village will take around 4 hours with adequate breaks in the churches and cafes on the way. For those loving walking and hiking, we have a oneweek walking program in Cappadocia which uses vehicles only for airport transfers.
------------------------------------
Would you like us to tailor you a private itinerary including Kizilcukur – Red and Rose Valleys? Benefit from our expertise. We offer tailor-made tours to Turkey for all interests and desires, from romantic honeymoons and scenic self-drive road trips to photo tours with experienced photographers and cultural tours in major destinations. We arrange everything for your Turkey Tours, including hotel bookings, airport transfers, guided tours, and top-notch experiences. We want you to have a great time in Turkey and make sure your trip is a memorable one as we have escorted so many tours in Turkey personally. Imagine dealing with only one person for all your travel details, receiving customized itineraries and recommendations which will suit exactly your travel interests. Contact Turkey Tour Organizer to get a personalized day by day itinerary for your trip to Turkey.
Serdar Akarca
Since 2008, Serdar Akarca, a highly accomplished Senior Software Engineer, has significantly contributed to a number of projects. He inevitably ran across his friend Erkan because of his unwavering desire for traveling to new places and immersing himself in other cultures. Together, they established Turkey Tour Organizer Co., where Serdar is in charge of running the business's website and social media pages.
Beyond his technical abilities, Serdar has a genuine curiosity to experience various cultures and a strong interest in travel. His dedication to exhibiting Turkey's beauty and giving tourists an amazing experience across the nation's great destinations is motivated by this passion.
Frequently Asked Questions