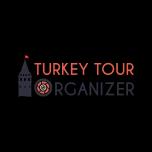 Konya - The Footprints of Mevlana
Some cities are special with their thousands of years of history, cultural texture, wise names who lived there, and cuisine. Konya, which is located in the heart of Anatolia and has hosted important civilizations in terms of human history, is one of these special cities in Turkey. For Konya, which bears the traces of vibrant culture and educates a significant scholar like Mevlana, it would be correct to call it an exceptional "land of the heart."
Brief History of Konya
Konya, one of the most ancient settlements in Anatolia, is called Iconium in ancient times. Throughout history, the city, which has been dominated by civilizations such as Phrygian, Roman, Byzantine, and Great Seljuk, has been the capital of this state for many years after establishing the Anatolian Seljuk State. Konya, which came under the Karamanogullari Principality rule in the 13th century, became part of the Ottoman Empire after Fatih Sultan Mehmet put an end to the Karamanogullari Principality.
Since ancient times, being a strategic city due to its geographical location, Konya developed as a city where important trade routes passed during the Seljuk and Ottoman periods. Today the city continues to develop as an important center of Turkey.
Where is Konya?
Konya is located in the south of Central Anatolia Region and 709 km from Istanbul, 260 km from Ankara, 230 km from Cappadocia. Salt Lake, the second largest lake in Turkey, is on the border of Konya and Aksaray. Besides, Beysehir Lake, Eregli Lake, and Aksehir Lake are among the lakes close to Konya.
Since Konya is one of the central points of Anatolia, transportation to the region is quite easy. With your private vehicle, you can reach Konya from Ankara on the E90 road in 3 hours. It is possible to reach Konya from Istanbul with your private vehicle in 7.5 hours via Ankara. There is also an airline option for those who want to reach the region faster. Travelers who prefer air travel can reach Konya from Istanbul in about 1 hour.
Places to Visit in Konya
Mevlana Museum
The first place you should visit on your Konya trip is, of course, the Mevlana Museum. This dervish lodge, which once belonged to Mevlana, can now be visited as a museum. You can see spiritually valuable manuscripts, dervish items, patience stones, robes belonging to Rumi, and the Mevlana Tomb known as the Green Tomb when you come here.
Seminary of the Slender Minaret
Seminary of the Slender Minaret, also known as the Museum of Stone and Wood Works, is a building built in 1264 to teach hadith scholarship during the Seljuk Sultan Izzeddin Keykavus II. It takes its name from its minaret on the northeast side. The writings of the madrasa, which are considered to be important parts of the art of calligraphy, are precious. Especially the portal draws attention as one of the unique designs where the writing is applied extensively.
Karatay Madrasa
Karatay Madrasa, an important place in Anatolian Seljuk period tile work, was built in the 13th century. When you visit this place, you can see eye-catching tiles, ceramic plates, and plaster finds from the Seljuk and Ottoman periods in Konya and its vicinity.
Catalhoyuk
Catalhoyuk, located within the Cumra district of Konya, is one of the oldest settlements belonging to the Neolithic Period. This is a unique region that sheds light on humanity's history with original finds such as the first home architecture, the first landscape painting, the mother goddess cult, and works of faith. The ancient city, which has been included in the UNESCO World Heritage List as of 2012, is a region you should definitely see when you come to Konya.
Salt Lake
The second biggest lake in Turkey is located at the intersection of Ankara, Konya, and Aksaray cities. This lake, one of the world's largest saltwater lakes, can take care of the needs of more than half of Turkey's salt. Salt Lake, where birds such as flamingos, ruddy shelducks, and avocets, who have adapted to salty environments, live as a community, is a special point in terms of biological diversity.
------------------------------------
Would you like us to tailor you a private itinerary, including Konya City? Benefit from our expertise. We offer tailor-made tours to Turkey for all interests and desires, from romantic honeymoons and scenic self-drive road trips to photo tours with experienced photographers and cultural tours in major destinations. We arrange everything for your Turkey Tours, including hotel bookings, airport transfers, guided tours, and top-notch experiences. We want you to have a great time in Turkey and make sure your trip is a memorable one as we have escorted so many tours in Turkey personally. Imagine dealing with only one person for all your travel details, receiving customized itineraries and recommendations which will suit exactly your travel interests. Contact Turkey Tour Organizer to get a personalized day by day itinerary for your trip to Turkey
Erkan Dülger
Erkan Dulger, a seasoned expert in the travel and tourism sector, has devoted more than 17 years of his life to planning wonderful journeys for people all over the world. Erkan has made a great career as a travel consultant and prosperous business owner. He was born with a deep enthusiasm for exploration and a desire to introduce people to beautiful places.
Erkan traveled to the United States in search of knowledge and practical experience, where he spent four years honing his craft while working at various hotels. He was able to better comprehend the complexities of the travel industry as well as the various demands and expectations of travelers thanks to this priceless experience.
Erkan had always dreamed of starting his own travel business, one that would reflect his passion for crafting extraordinary travel experiences. Erkan founded his own travel company in 2015 after realizing his dream via intense determination and strong faith in his abilities.
Frequently Asked Questions