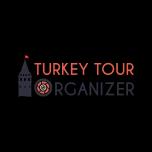 Kucuksu Pavilion (Turkish: Küçüksu) is located in the charming area of the Bosphorus. The settlement date goes back to the Byzantine Period. Kucuksu and its surroundings were also popular in the Ottoman Period and used as one of the sultan's extraordinary gardens named "Kandil Garden." Sultan Murad (1623-1640) loved it very much and called it "Silver Cypress."
An intense structuring is observed, especially starting from the 18th century. During the reign of Sultan Mahmud I (1730-1754), Divittar Mehmed Pasha had a two-floor wooden palace built on this beautiful garden's seaside for the sultan. Both Sultan Selim III. and Sultan Mahmud II. have also used this palace during their period.
The period of Sultan Abdulmecid (1839-1861) is when western styles were preferred, especially in palace and pavilion architecture. Abdulmecid had the innovations he applied in Dolmabahce, and Ihlamur buildings, also used in Kucuksu Pavilion, demolished the old and wooden structure and built the present-day pavilion instead.
Nikogos Balyan is the architect of the new Kucuksu Pavilion, which was put into service in 1857. The pavilion, which has three floors with its basement, was built on 15x27 meters using the masonry technique. The basement is reserved for the cellar, kitchen, and servants, while the other floors have four rooms opening to a middle space. With this feature, the building, which reflects the traditional Turkish house plan type, is a "boarding pavilion" used for recreation and hunting. Contrary to other palaces belonging to the Ottomans, it is surrounded not by high walls, but by elegant iron bars with gates in four directions and casting technique. The building, whose facade decorations were overhauled during the Abdulaziz Period (1861-1876), has survived some repairs from time to time;
Various western decoration motifs are used on the seafront decorated with reliefs, in the small pool with a fountain leaning against this facade, and on the stairs. Rooms and halls were furnished with precious works of art, and Sechan, the decorator of the Vienna Opera, was commissioned for this work. The Kucuksu Pavilion is a unique art museum with its stucco embossed and hand-carved ceilings, fireplaces made of precious Italian marbles in different colors and shapes resembling a fireplace museum, individually decorated and finely crafted parquets in each room, furniture in various European styles, carpets and paintings. It was used as a state guesthouse for a while in the Republic Period. Today it has gained the function of a museum-palace.
Kucuksu Pavilion, which underwent a comprehensive and contemporary restoration in 1994, is open to the public. The pier, fountain square, and original garden right next to it have become a historical and recreational recreation area as before.
------------------------------------
Would you like us to tailor you a private itinerary, including Kucuksu Pavilion? Benefit from our expertise. We offer tailor-made tours to Turkey for all interests and desires, from romantic honeymoons and scenic self-drive road trips to photo tours with experienced photographers and cultural tours in major destinations. We arrange everything for your Turkey Tours, including hotel bookings, airport transfers, guided tours, and top-notch experiences. We want you to have a great time in Turkey and make sure your trip is a memorable one as we have escorted so many tours in Turkey personally. Imagine dealing with only one person for all your travel details, receiving customized itineraries and recommendations which will suit exactly your travel interests. Contact Turkey Tour Organizer to get a personalized day by day itinerary for your trip to Turkey.
Erkan Dülger
Erkan Dulger, a seasoned expert in the travel and tourism sector, has devoted more than 17 years of his life to planning wonderful journeys for people all over the world. Erkan has made a great career as a travel consultant and prosperous business owner. He was born with a deep enthusiasm for exploration and a desire to introduce people to beautiful places.
Erkan traveled to the United States in search of knowledge and practical experience, where he spent four years honing his craft while working at various hotels. He was able to better comprehend the complexities of the travel industry as well as the various demands and expectations of travelers thanks to this priceless experience.
Erkan had always dreamed of starting his own travel business, one that would reflect his passion for crafting extraordinary travel experiences. Erkan founded his own travel company in 2015 after realizing his dream via intense determination and strong faith in his abilities.
Frequently Asked Questions