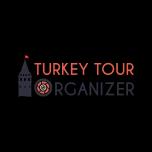 Marmaris is a popular resort area with a beautiful landscape. The rugged coastline of Marmaris creates thousands of small bays and natural harbors which are heavens for yachts, wooden gulets, and sailboats. Small fishing towns are full of small restaurants and boutiques awaiting their cruising guests. Marmaris was a busy port in ancient times as well. Herodotus suggests that Marmaris history goes back to 3000 BCE but the excavations made in the Nimara Cave on Cennet Peninsula across Marmaris show us that people loved the area even twelve thousand years ago. Marmaris became an important part of the Carian hinterland. The town was marking the southwestern border of Caria with Lycia in ancient times. Marmaris is located right across the Rhodes Island yet very close to Dodecanese Islands. It is only 45 kilometers away from Rhodes Island which made the safe bay of Marmaris a popular port of the eastern Mediterranean in ancient times. As Herodotus suggests, Marmaris was established 55 centuries ago by the ancient city of Physios. The city became an important part of the Carian League before it was invaded by the Persians in the 6th Century BCE. After the fall of Alexander the Great, Marmaris became a district of the Pergamon Kingdom which became a Roman state in 133 BCE. Roman rules were followed by Byzantium and Turkish rule and most probably, due to the trade of marble from Marmaris to the Mediterranean, Marmaris's name was given by the Turkish communities in the 13th Century AD. Marmaris remained peaceful until WWI and was controlled by the Italians for three years until 1922. After the republican era, Marmaris became a popular tourist destination and now tourists chasing luxurious holidays are choosing Marmaris and environs.
Where is Marmaris?
Marmaris is located on the southwestern coast of the Republic of Turkey. It is a district of Mugla province neighboring Koycegiz and Datca districts. Marmaris is only 100 kilometers away from Dalaman Airport and it takes 1,5 hours to drive from the airport to Marmaris city. Fethiye is the closest popular tourist destination to Marmaris which is followed by Datca and Bodrum. While it takes only three hours to get to Marmaris from Pamukkale's ancient city, it takes around five hours to get to Marmaris from Antalya. Besides Dalaman Airport, you can get use Bodrum or Izmir Airports to get to Marmaris as there are many flights to these cities by the west coast of Turkey from all European capitals during summer. The winding roads through the woods will worth every minute spent on the wheel on the way to Marmaris.
What to do in Marmaris?
Marmaris was a Carian city and surrounded by many small ancient cities. Not much is left from the ancient cities around Marmaris like Physkos, Amos, Bybassos, Kastabos, Syrna, Larymna, Thyssanos, Phoenix, Loryma, Kasara, Kedrai, Euthena, and Amnistos. The castle in Marmaris built by the Ottomans and the Mosque of Ibrahim Aga is worth seeing along with the walk in the old town of Marmaris. We highly recommend a day on the water to any tourists coming to Marmaris as the bays and coves have breathtaking landscapes. You should definitely take a boat trip to Sedir Island and see the legendary Cleopatra beach as well as the remains of the Kedrai ancient city.
------------------------------------
Would you like us to tailor you a private itinerary, including Marmaris? Benefit from our expertise. We offer tailor-made tours to Turkey for all interests and desires, from romantic honeymoons and scenic self-drive road trips to photo tours with experienced photographers and cultural tours in major destinations. We arrange everything for your Turkey Tours, including hotel bookings, airport transfers, guided tours, and top-notch experiences. We want you to have a great time in Turkey and make sure your trip is a memorable one as we have escorted so many tours in Turkey personally. Imagine dealing with only one person for all your travel details, receiving customized itineraries and recommendations which will suit exactly your travel interests. Contact Turkey Tour Organizer to get a personalized day-by-day itinerary for your trip to Turkey.
Erkan Dülger
Erkan Dulger, a seasoned expert in the travel and tourism sector, has devoted more than 17 years of his life to planning wonderful journeys for people all over the world. Erkan has made a great career as a travel consultant and prosperous business owner. He was born with a deep enthusiasm for exploration and a desire to introduce people to beautiful places.
Erkan traveled to the United States in search of knowledge and practical experience, where he spent four years honing his craft while working at various hotels. He was able to better comprehend the complexities of the travel industry as well as the various demands and expectations of travelers thanks to this priceless experience.
Erkan had always dreamed of starting his own travel business, one that would reflect his passion for crafting extraordinary travel experiences. Erkan founded his own travel company in 2015 after realizing his dream via intense determination and strong faith in his abilities.
Frequently Asked Questions