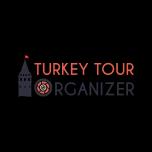 A small model of the big country!
Miniaturk was established in Istanbul's Beyoglu district next to the Golden Horn which is surrounded by busy ferry docks and embellished by Byzantium and Ottoman monuments. The municipality of Istanbul wanted to build an open-air museum that will be decorated with important structures in Turkey and some Turkish structures abroad. Monuments and attractions were built with 1 to 25 in scale. Miniaturk is a sixty thousand square meters of area with 135 models of beautiful structures and natural parks. A walk in the park will give profound information about the wealth of Anatolia. Nice walking paths are meandering through the small copies of historical buildings and artificial ponds are enriching the beauty of Miniaturk. Thanks to the proximity of the main attractions of Istanbul, a visit to Miniaturk is a quick yet satisfactory presentation of Anatolia. We highly recommend families to pay a visit to Miniaturk which will be a very memorable experience for your children. Your children will be intrigued by the following days of your Turkey fam trip.
Where is Miniaturk?
Miniaturk is in the Beyoglu district of Istanbul. Beyoglu is the area across Sultanahmet where the Blue Mosque, Hagia Sophia, and Topkapi Palace stand. The Golden Horn is a small bay stretching into the Istanbul city's European part and dividing the old city of Istanbul from Beyoglu. Golden Horn is a confusing arm of the Marmara Sea which makes tourists consider it the Bosporus of Istanbul. Golden Horn meets with the Bosporus of Istanbul two kilometers before the Sea of Marmara. For centuries, Golden Horn had busy ports and shipyards which were doors of Istanbul to the Black Sea and the Mediterranean. Miniaturk was built in 2003 on the bays of Beyoglu and accessible easily from many parts of Istanbul with public transportation.
What to see at Miniaturk?
Miniaturk's models can be divided into three groups. The first group is the items from Istanbul city. There are forty-one models of beautiful structures from the Hellenistic, Byzantium, and Ottoman times. In the second group, we can group the fifty-two copies of Anatolian monuments. Popular and important historical monuments can be considered in this group such as Cappadocia and Pamukkale. The Temple of Artemis and The Mausoleum of Halicarnassus are the two of the Seven Wonders of the World whose foundations are seen in Western Turkey. Their copies are among the fifty-two models of the Anatolian monuments displayed in Miniaturk. Four models were added in recent years to Miniaturk such as the Dome of the Rock and the house Ataturk was born in Thessaloniki, Greece. Besides the small copies of important structures of Anatolia, there are two more museums inside the Miniaturk. Istanbul Crystal Museum and Panorama of Istanbul Victory Museum are also very informative and interesting exhibitions to see during a visit to Miniaturk. Entrance fees are twenty Turkish Liras for foreigners. Turkish Liras or credit cards are accepted only to pay the entrance fees to Miniaturk. There is a restaurant and cafe inside the area to rest before your next stop in your Istanbul itinerary.
------------------------------------
Would you like us to tailor you a private itinerary, including Miniaturk? Benefit from our expertise. We offer tailor-made tours to Turkey for all interests and desires, from romantic honeymoons and scenic self-drive road trips to photo tours with experienced photographers and cultural tours in major destinations. We arrange everything for your Turkey Tours, including hotel bookings, airport transfers, guided tours, and top-notch experiences. We want you to have a great time in Turkey and make sure your trip is a memorable one as we have escorted so many tours in Turkey personally. Imagine dealing with only one person for all your travel details, receiving customized itineraries and recommendations which will suit exactly your travel interests. Contact Turkey Tour Organizer to get a personalized day-by-day itinerary for your trip to Turkey.
Serdar Akarca
Since 2008, Serdar Akarca, a highly accomplished Senior Software Engineer, has significantly contributed to a number of projects. He inevitably ran across his friend Erkan because of his unwavering desire for traveling to new places and immersing himself in other cultures. Together, they established Turkey Tour Organizer Co., where Serdar is in charge of running the business's website and social media pages.
Beyond his technical abilities, Serdar has a genuine curiosity to experience various cultures and a strong interest in travel. His dedication to exhibiting Turkey's beauty and giving tourists an amazing experience across the nation's great destinations is motivated by this passion.
Frequently Asked Questions