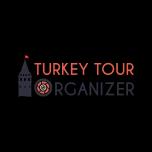 The legendary Mount Ararat rises at the end of the Republic of Turkey right before the intersection point of Turkish, Armenian, and Iranian borders. It is a sleeping volcano with a 32 km wide massif. There are two summits and they are called the Greater and Little Ararat Mountains by the locals. Greater Ararat is our character in this blog and it is 5137 meters in height from sea level making it the highest peak in the Republic of Turkey. Little Ararat's peak reaches 3896 meters. Thanks to its impressive size and height, Mount Ararat became the holy symbol of almost all communities living around the highlands of Eastern Anatolia. Thanks to the microclimate in the west of Mount Ararat and the watery fertile highlands in the East, Mount Ararat created an amazing basin for people despite the harsh winter conditions. That mighty protector character is even seen in local folk stories of the region. One of the most popular stories about Ararat Mountain is the time he fights with other mountains to save his sister which is believed to be the Little Ararat. Tired hero is resting right next to his sister after this fierce battle they say…
Where is Mount Ararat?
Mount Ararat's massif covers a great area within the Turkish Province of Agri. However, Igdir province on the north of the summit claims that the mountain stands in their official territory. The fight for the ownership of the mountain even continues among the Kurdish people living in the area. Mount Agri sits in the middle of the route in between two popular Eastern Anatolian cities like Van and Kars. They both have airports and we frequently use them in our Eastern Turkey Tours. Mount Agri companies our vehicles during our journey from Van to Kars for about three hours. Thanks to the Ishak Pasa Palace, this duration is even increasing and gives comfort to a traveler. Dogubeyazit is only 3 hours away from Van city and our base for people interested in climbing Mount Ararat.
First Explorers of Mount Ararat
Due to its legendary character, many people tried to reach the summit of Mount Ararat in the past. Any climb is not recorded until the 19th Century. A 13th Century missionary William of Rubruck states that many have tried to climb Mount Ararat but none became successful. After Armenians accepted Christianity, the importance of the Mountain to them even doubled as the bible points Mount Ararat as the final resting place of Noah's Ark. As a result, The Armenian Church prohibited climbing to the mountain to protect the ark. The first recorded climb was conducted in 1829 by the German naturalist Friedrich Parrot from the University of Dorpat and prominent Armenian writer Khachatur Abovian from Etchmiadzin in modern Armenia today. There was Russian rule in the area in 1829 as a result Parrot and Abovian were companied by two Russian soldiers and two Armenian villagers. They have reached the summit on October 9, 1829. Parrot measured the altitude on the summit 5250 meters with a mercury barometer. This was not only the first climb to Mount Ararat but also it was the second-highest climb of the world by humans. Abovian dug a hole to the summit to collect ice as the mountain yet the ice is considered holy by the Armenians. He erected a wooden cross facing north. They have climbed the Little Ararat at the end of the same month.
Mount Ararat in the Bible
Mount Ararat is stated as the final resting place in the bible according to Genesis 8:4. Biblical scholars say that Ararat stands for the Urartu communities that reigned in the area. We have mentioned Urartu people in our blog pages such as Pertek Castle, Harput Castle and Van Fortress. Like Euphrates, Tigris and Seven Churches of Revelation, Mount Ararat is another biblical site in the Republic of Turkey. Many explorers like Franciscan missionary William of Rubruck and English traveler John Mandeville tried to locate the Noah's Ark on Mount Ararat and claimed that it was there in rest. From many writers in the 17th and 18th Centuries to recent figures like Pope John Paul II and Patriarch Kirill of Moscow said that Noah's Ark came to rest on Mount Ararat. A geological rock formation in the south of Mount Ararat looks like a boat hull from up above and it is a popular spot for travelers and tourists wandering in the East of our country. Ishakpasa Palace in Dogubeyazit town offers phenomenal views of Mount Ararat and the highlands around it.
------------------------------------
Would you like us to tailor you a private itinerary including Mount Ararat? Benefit from our expertise. We offer tailor-made tours to Turkey for all interests and desires, from romantic honeymoons and scenic self-drive road trips to photo tours with experienced photographers and cultural tours in major destinations. We arrange everything for your Turkey Tours, including hotel bookings, airport transfers, guided tours, and top-notch experiences. We want you to have a great time in Turkey and make sure your trip is a memorable one as we have escorted so many tours in Turkey personally. Imagine dealing with only one person for all your travel details, receiving customized itineraries and recommendations which will suit exactly your travel interests. Contact Turkey Tour Organizer to get a personalized day-by-day itinerary for your trip to Turkey.
Serdar Akarca
Since 2008, Serdar Akarca, a highly accomplished Senior Software Engineer, has significantly contributed to a number of projects. He inevitably ran across his friend Erkan because of his unwavering desire for traveling to new places and immersing himself in other cultures. Together, they established Turkey Tour Organizer Co., where Serdar is in charge of running the business's website and social media pages.
Beyond his technical abilities, Serdar has a genuine curiosity to experience various cultures and a strong interest in travel. His dedication to exhibiting Turkey's beauty and giving tourists an amazing experience across the nation's great destinations is motivated by this passion.
Frequently Asked Questions