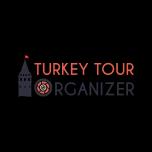 Mount Erciyes, which overlooks the Cappadocia valleys, is always snowy and invariably smoky, is the symbol of the city of Kayseri. This gigantic mountain has witnessed all civilizations that have existed for centuries and partner with its ancient secrets. While the legend of Mount Erciyes was circulating from language to language, it stood silently and upright with its power and majesty. The first eruptions on the volcanic mountain began precisely 30 million years ago. The ashes scattered from Erciyes were scattered kilometers away by the effect of winds and floods. They caused the formation of the unique geography of Cappadocia with Hasan Mountain and fairy chimneys.
About Mount Erciyes
Erciyes Mountain, which covers an area of ​​1100 km2 and is 3916 meters high, is the highest mountain in Central Anatolia and the fifth highest mountain in Turkey. Erciyes Mountain, an extinct volcano, started to spew lava and tuff in the middle of the third period, and this eruption continued in the intermediate times. The lapilli called tuff, lava, slag, and volcanic pebbles, which became active during the outbreaks, spread up to 100 kilometers away, and formed the hills and plateaus around the mountain. Scientific research has concluded that hundreds of years ago, the mountain and its surroundings were covered with seas, and the mountain was 400 meters higher than it is today. In the lines he wrote at that time, the famous traveler and geographer Strabo described this situation as "the Mediterranean and the Black Sea can be seen from the top of the mountain on a clear and sunny day." The earth's crust cracked over time, and pieces of land were formed, turning the seas into lakes. One of these lakes is mentioned in the legend of Yellow Lake, which is one of the dozens of myths of Mount Erciyes that are circulating from language to mouth. The lake, which is rumored to be a gold lake after the caravan of the Romans loaded with gold passed over the frozen lake, has gained a reputation even though it has not been extensively searched.
When you go to Cappadocia and look out your window, the most majestic and lofty view will be Mount Erciyes. Observing the land from Kayseri, not far from Nevşehir, this mountain is located 30 kilometers southwest of Kayseri. The distance between the airport and Mount Erciyes is 27 km. You can travel this distance by taxi or minibusses that regularly depart from the city center—one of the transportation alternatives is trains or intercity buses. If you are coming with your vehicle, snow removal is done every season on the way to Erciyes Mountain, and comfortable transportation is provided from the asphalt road.
When should you go to Erciyes Mountain?
The ski season of Erciyes Mountain starts as of November 1 and lasts until May 1. In this long period of 6 months, the ski resort welcomes amateur and professional mountaineers from all over the world. The best time for summer climbing, which is done in two types as rock and glacier, is between May and October. The oxygen, peace, and quiet emitted by the mountain during the summer months are also important reasons to go to Mount Erciyes.
------------------------------------
Would you like us to tailor you a private itinerary including Mount Erciyes? Benefit from our expertise. We offer tailor-made tours to Turkey for all interests and desires, from romantic honeymoons and scenic self-drive road trips to photo tours with experienced photographers and cultural tours in major destinations. We arrange everything for your Turkey Tours, including hotel bookings, airport transfers, guided tours, and top-notch experiences. We want you to have a great time in Turkey and make sure your trip is a memorable one as we have escorted so many tours in Turkey personally. Imagine dealing with only one person for all your travel details, receiving customized itineraries and recommendations which will suit exactly your travel interests. Contact Turkey Tour Organizer to get a personalized day-by-day itinerary for your trip to Turkey.
Kadir Akın
Kadir Akin is the managing partner of Turkey Tour Organizer Co. and a highly skilled travel advisor and tour guide. Kadir has worked in the tourist sector for more than 15 years, and he has a wealth of experience in trip planning and offering first-rate guiding services.
Whether visiting historical sites, trying the food, or finding off-the-beaten-path jewels, traveling with Kadir as your tour guide ensures a genuine and educational experience. Anyone looking for an insider's view of Turkey will find him to be a reliable and sought-after guide thanks to his love for his country and commitment to his profession.
Frequently Asked Questions