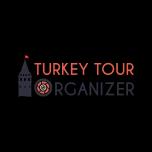 Nemrut Mountain Ruins are located within the borders of Büyüköz Village of Pütürge and Kahta District of Adıyaman (Southeastern Turkey). The tombs and monumental sculptures built by the Commagene King Antiochos I on the slopes of Mount Nemrut, which is 2,150 meters high, to show his gratitude to the gods and ancestors, are one of the most magnificent remains of the Hellenistic Period. Monumental sculptures are spread over the east, west, and north terraces. The well-preserved giant sculptures are made of limestone blocks and are 8-10 meters high. An independent kingdom was established by Mithradates I in the region, which was called Commagene in ancient times. The kingdom gained importance during the period of his son Antiochos I (62-32 BC). The kingdom's independence came to an end after the war against Rome was lost in 72 AD.
The summit of Mount Nemrut is not a settlement; it is the tumulus and sacred areas of Antiochos. The tumulus is at a point overlooking the Euphrates River passages and plains. The tumulus, 50 meters high and 150 meters in diameter, where the king's bones or ashes were placed in the room carved into the bedrock, was protected by covering small rock fragments. Although it is stated in the inscriptions that the king's tomb is here, it has not been discovered. There are statues of Antiochos and gods and goddesses and lion and eagle sculptures on the east and west terraces. There is a unique lion horoscope on the west terrace. The sculptures were carved by blending Hellenistic, Persian art and the original art of the Commagene Country. In this sense, Mount Nemrut can be called the bridge between western and eastern civilizations.
With the disappearance of the Commagene Kingdom from the stage of history, the works on Mount Nemrut were left alone for about two thousand years. In 1881, the German engineer Karl Sester, who was on duty in the region, came across the statues of Mount Nemrut and informed the German Consul in Izmir by mistaking the ruins of the Commagene Kingdom and the Greek inscriptions behind the pedestals on which the god statues were placed, thinking they were Assyrian ruins. Karl Sester made this mistake, excited to discover the giant sculptures. In 1882, Otto Puchstein and Karl Sester made a study in Nemrut. Osman Hamdi Bey, the Director of the Imperial Museum, came with a team in 1883 and worked in Nemrut. American archaeologist Theresa Goell and German Karl Doerner conducted excavations, research, and studies in Nemrut and its region after World War II.
------------------------------------
Would you like us to tailor you a private itinerary, including Mount Nemrut? Benefit from our expertise. We offer tailor-made tours to Turkey for all interests and desires, from romantic honeymoons and scenic self-drive road trips to photo tours with experienced photographers and cultural tours in major destinations. We arrange everything for your Turkey Tours, including hotel bookings, airport transfers, guided tours, and top-notch experiences. We want you to have a great time in Turkey and make sure your trip is a memorable one as we have escorted so many tours in Turkey personally. Imagine dealing with only one person for all your travel details, receiving customized itineraries and recommendations which will suit exactly your travel interests. Contact Turkey Tour Organizer to get a personalized day by day itinerary for your trip to Turkey
Erkan Dülger
Erkan Dulger, a seasoned expert in the travel and tourism sector, has devoted more than 17 years of his life to planning wonderful journeys for people all over the world. Erkan has made a great career as a travel consultant and prosperous business owner. He was born with a deep enthusiasm for exploration and a desire to introduce people to beautiful places.
Erkan traveled to the United States in search of knowledge and practical experience, where he spent four years honing his craft while working at various hotels. He was able to better comprehend the complexities of the travel industry as well as the various demands and expectations of travelers thanks to this priceless experience.
Erkan had always dreamed of starting his own travel business, one that would reflect his passion for crafting extraordinary travel experiences. Erkan founded his own travel company in 2015 after realizing his dream via intense determination and strong faith in his abilities.
Frequently Asked Questions