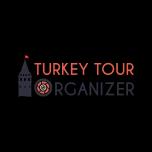 Museum of Anatolian Civilizations
The Museum of Anatolian Civilizations consists of two Ottoman buildings in the district called Atpazarı in the Ankara Ulus district, on the southeast shore of the outer wall of the Ankara Castle. One of these structures is Mahmut Pasha Bedesten, and the other is Kurşunlu Han.
Bedesten: A kind of bazaar where valuable items such as cloth and jewelry are bought and sold. Han: Structure used by people traveling to accommodate in towns or on the road
It is estimated that Mahmut Pasha Bedesteni was built by Mahmut Pasha, one of the chief viziers of the Fatih period, between 1464-1471. Kurşunlu Han was built as a foundation for Mehmet Pasha, one of the Fatih period's chief viziers, in the Üsküdar district of Istanbul. It was transformed into a museum as a result of its work.
With the completion of the restoration of most of the domed space in the middle of the bedesten in 1940, the works began to be placed, and in 1943, while the repair of the buildings continued, the middle section was opened to visitors. The museum structure took its final shape in 1968. Kurşunlu Han, which is used as an administrative building today, has researcher rooms, library, conference hall, laboratory and business workshops, and Mahmut Paşa Bedesten is used as an exhibition hall.
The Museum of Anatolian Civilizations, which has reached today with its historical buildings and deep-rooted history, was selected as the "Museum of the Year in Europe" on 19 April 1997 in Lausanne, Switzerland.
Today, Anatolian archaeological artifacts are exhibited in chronological order starting from the Paleolithic Age to the present in the Museum of Anatolian Civilizations, which is among the world's leading museums with its unique collections.
Paleolithic Section
The Paleolithic people, who did not know the production yet, were fed by consuming wild vegetables, fruits, roots, and animals they hunted. They used stone tools for hunting animals and collecting plant roots. The Epi-paleolithic Period, which takes part in Paleolithic's transition to Neolithic, is characterized by microlithic tools. Tiny stone tools called microliths were used as weapons. You can see chipped stone tools and cores made of quartz, flint, and radiolarite in this section.
Neolithic Section
In addition to hunting and gathering, agriculture started in the Neolithic Age, when the first producer village life began, and animals were domesticated. You can see human and animal figurines, ornaments, bones, flint, and obsidian tools, as well as terracotta and stone vessels in this section. It is thought that the volcanic Hasan Mountain is depicted behind the village, which consists of quadrangular structures adjacent to each other, in the wall painting, which is the first city plan of the world in Çatalhöyük.
Chalcolithic Section
The most important change in the Chalcolithic Age was the beginning of mining when the ruling class and artisans emerged. Villages have become increasingly crowded; besides agriculture and animal husbandry, weaving and ceramic production have increased. This section mainly consists of Hacilar, Canhasan, Tilkitepe, Alacahöyük, Alisar, and Karaz. You can see Hacilar's well-fired, burnished, red-lined, richly geometric patterned vessels, Canhasan's copper scepter head, metal and stone stamps of Alisar, showing the development of private ownership in the Chalcolithic Age section.
Early Bronze Age Section
With the establishment of city-states, village life moved to cities, and local principalities were established. Mining has been effective in all areas of life with the acquisition of bronze by adding tin to copper, and it's melting at high heat, and realizing that it becomes solid again when it cools down. In this section, you can see religious ceremonial objects made of metals such as bronze, gold, and silver in Alacahöyük and Horoztepe King Tombs and Eskiyapar settlement area, jewelry such as necklaces, bracelets, crown belts, pins, and metal vessels. Horoztepe and Hasanoğlan sculptures are also among the works in this section.
Assyrian Trade Colonies Section
The Assyrian merchants who came to Anatolia for trade brought the cuneiform script they learned and used from the Sumerians, and the written history began in Anatolia. Terracotta and stone pots, seals and seal impressions, statuettes, lead god-goddess figurines and stone molds, cosmetic boxes, gold items, and jewelry, bronze tools and weapons, which were found in Kültepe, Acemhöyük, Alisar and Boğazköy excavations, can be seen in this section.
Hittite Section
The Hittite State, which ruled in Anatolia between 1750-1200 BC, is the first state of Anatolia administered by a central system. Based on the Assyrian Trade Colonies Period, the Hittite art was enriched by a great empire's achievements and is unique in civilizations outside of Anatolia. The Inandık vase, one of the most beautiful examples of the Hittite embossed vase tradition, god and goddess figurines made of ivory, gold, and bronze, large animal-shaped ceremonial vessels, cuneiform clay tablets, seal impressions of Hittite kings and queens as well as bronze, which is the only example in Anatolia. Tablet and the letter of friendship written by the Egyptian queen Naptera to the Hittite queen Puduhepa are works that should be seen, especially in this section.
Phrygian Section
In this section, groups of works in which radical changes were noticed in almost all cultural elements after the Hittite Empire's collapse in 1200 BC are exhibited. The change in the tradition of work that has been going on in Anatolia for centuries is also a sign of a new community coming to Anatolia.
Urartu Section
In the Urartu Section; You can see furniture accessories and ornaments made of bronze and ivory, bronze belts, votive plates, silver and bronze pins, fibulae, bracelets, necklaces made of various stones, ornaments, various pots, harnesses, war tools, and agricultural tools made of iron. The reclining lion, which was found in Altıntepe excavations and exhibited in this section, formed by the combination of more than a hundred ivory plates, is the largest lion figurine made of ivory in Asia Minor.
------------------------------------
Would you like us to tailor you a private itinerary, including the Museum of Anatolian Civilizations? Benefit from our expertise. We offer tailor-made tours to Turkey for all interests and desires, from romantic honeymoons and scenic self-drive road trips to photo tours with experienced photographers and cultural tours in major destinations. We arrange everything for your Turkey Tours, including hotel bookings, airport transfers, guided tours, and top-notch experiences. We want you to have a great time in Turkey and make sure your trip is a memorable one as we have escorted so many tours in Turkey personally. Imagine dealing with only one person for all your travel details, receiving customized itineraries and recommendations which will suit exactly your travel interests. Contact Turkey Tour Organizer to get a personalized day by day itinerary for your trip to Turkey
Erkan Dülger
Erkan Dulger, a seasoned expert in the travel and tourism sector, has devoted more than 17 years of his life to planning wonderful journeys for people all over the world. Erkan has made a great career as a travel consultant and prosperous business owner. He was born with a deep enthusiasm for exploration and a desire to introduce people to beautiful places.
Erkan traveled to the United States in search of knowledge and practical experience, where he spent four years honing his craft while working at various hotels. He was able to better comprehend the complexities of the travel industry as well as the various demands and expectations of travelers thanks to this priceless experience.
Erkan had always dreamed of starting his own travel business, one that would reflect his passion for crafting extraordinary travel experiences. Erkan founded his own travel company in 2015 after realizing his dream via intense determination and strong faith in his abilities.
Frequently Asked Questions