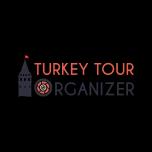 The Museum of Modern Art, which was founded in 2014 with the aim of being Turkey's first modern and contemporary art museum, is a museum that includes various photo galleries and artworks, as well as different organizations and movie theaters.
Where is the Museum of Modern Art?
The Museum of Modern Art serves in the Beyoğlu district of Istanbul. Located behind Tophane's Nusretiye Mosque, Istanbul Modern Art Museum is also conveniently located for transportation.
Although its construction was first started in 2014, there have been ongoing works for 20 years behind the Istanbul Modern Art Museum. As of 2018, the Istanbul Museum of Modern Arts was planned to remain in the temporary area and moved to its new location, Beyoğlu. It is possible to enter the museum where different art events take place at certain times of the year and various educational seminars, library, or cinemas.
Many different collections and works of art dating from the beginning of the 1st century to the present are in the Istanbul Museum of Modern Art. Landscape paintings, watercolor works, and abstract virtual works are exhibited in the Istanbul Museum of Modern Arts. Most of the pieces in question consist of different works of the Eczacıbaşı family, who are the founders and owners of the museum. It is also possible to see various portraits of Lütfi Özkök, the most valuable works of China, Moscow, Graz, Berlin, and multiple artists in the museum.
Museum of Modern Art Visiting Hours
The Istanbul Museum of Modern Art, which is completely closed on Mondays, is open to visitors every day between 10:00 and 18:00 except Mondays. Due to the free entrance events held on Thursdays, the closing time has been determined as 20:00.
Welcoming the visitors on an area of ​​approximately 8000 square meters, the Istanbul Museum of Modern Art has protected many works from the contemporary art world on its second floor and is open to visitors. On the third floor of the Istanbul Museum of Modern Arts, there are works and figures that deal with the artistic developments in Turkey after 1950.
------------------------------------
Would you like us to tailor you a private itinerary including the Istanbul Museum of Modern Art? Benefit from our expertise. We offer tailor-made tours to Turkey for all interests and desires, from romantic honeymoons and scenic self-drive road trips to photo tours with experienced photographers and cultural tours in major destinations. We arrange everything for your Turkey Tours, including hotel bookings, airport transfers, guided tours, and top-notch experiences. We want you to have a great time in Turkey and make sure your trip is a memorable one as we have escorted so many tours in Turkey personally. Imagine dealing with only one person for all your travel details, receiving customized itineraries and recommendations which will suit exactly your travel interests. Contact Turkey Tour Organizer to get a personalized day-by-day itinerary for your trip to Turkey.
Erkan Dülger
Erkan Dulger, a seasoned expert in the travel and tourism sector, has devoted more than 17 years of his life to planning wonderful journeys for people all over the world. Erkan has made a great career as a travel consultant and prosperous business owner. He was born with a deep enthusiasm for exploration and a desire to introduce people to beautiful places.
Erkan traveled to the United States in search of knowledge and practical experience, where he spent four years honing his craft while working at various hotels. He was able to better comprehend the complexities of the travel industry as well as the various demands and expectations of travelers thanks to this priceless experience.
Erkan had always dreamed of starting his own travel business, one that would reflect his passion for crafting extraordinary travel experiences. Erkan founded his own travel company in 2015 after realizing his dream via intense determination and strong faith in his abilities.
Frequently Asked Questions