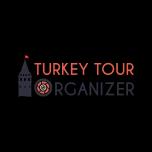 Museums for Children in Istanbul
Istanbul is among the biggest metropols of the world. As she was a capital to two of the biggest powerful empires of the world, they have left behind a great history hidden in majestic historical structures. Families coming to explore Istanbul need to drag their children from one historical building to the other. It is always possible to see crying or whinning children in the popular museums of Istanbul such as Topkapi Palace, Hagia Sophia or the Blue Mosque. There are plenty alternatives for children in Istanbul as well. Here are my suggestions below;
Underground Cistern Yerebatan
Constantinopole was the capital to the Roman and Byzantium Empires. These powers of the middle ages had gorgeous palaces embellished with various types of greenery from their ruled land. A lot of maintainance abnd work force was required to keep this gardens colorful and green. Besides the daily work, a lot of water was used from the reservoirs of Constantinople such as the Underground cistern Yerebatan. The underground of Constantinople yet Istanbul is full of cisterns. Many hotels, restaurants and houses in Fatih Municipalty of Istanbul are hiding a great history underneath. Yerebatan is the most popular among them. It was known by the people of Istanbul but was never properly explored until WWI. Conversion to a museum took a while as well and meanwhile, houses on top of it had holes for fishing and obtaining water. Many thought they fished from the Golden Horn which lies in between the old city of Istanbul and the modern part of the city on Europe. Today, the lights embellish the dark cistern and colorful fish gently float in the cistern. Walking scaffolding takes you all the way to the end and around a coloumn top of legendary Medusa. Walk in the underground cistern is definitely impress your child and will keep them attracted for a few more hours for the remainder of your trip in the old city of Istanbul.
Istanbul Toy Museum
Turkish poet, author and famous story teller created Istanbul Toy Museum in 2005. He has various toys from all over the world in this beautiful structure. While your children are wandering in a dream land during your visit, you will find similar toys you used to play in your own childhood. The best part of the museum are the special sections teaching children landing on the moon and industrial developments with toys and sound. There is a doll of Charlie Chaplin specially made and gifted to him. The porcelain doll of Mona Lisa made by Fawn Zeller is impressive as well as the wooden toys of Anatolia. The Little Prince is staged in the Toy Museum for children. There are various classes at weekends such as origami, ceramics or sculpture. Your children can improve their skills and imagination by making their own toys from different materials. My favorite activity is the Creative Drama and Fairytale Workshop which enables children to express themselves by their body language and discover the power of improvisation, gestures and sound.
Rahmi Koc Museum
Koc family is among the wealthiest Turkish families with a group of companies in many fields. Rahmi Koc is the son of the founder of the Koc Holding Vahbi Koc. There are 5 museums established by this family in Turkey. Rahmi Koc Museum in Istanbul reflects industrialization of our country, old shopkeeping, cars, boats, planes and many others. Every family member will enjoy the exhibitions of old planes, classic cars and fine settings of old shops of Turkey like a barber, drug store or leather workshop. There is a planetarium in the museum as well as a WWII submarine. Ice age to the lives of dinosaurs are observed in the museum as well. You can follow the events online from the website and I recommend you to get online tickets as they are fully booked at the day of the events. For every city dweller of Istanbul, the old ferries has an important place as they carried a lot of memories as well as passengers. Fener Ferry is docked in the museum and offers phenomenal views of the Golden Horn as a cafe at the moment in Rahmi Koc Museum. Children can learn the secrets of Grand Sinan's architecture, rebuild the bridge designed by Leonardo Da Vinci for the Golden Horn and prove the Pythagorean theorem in the events carried on by the museum. Da Vinci's bridge for Golden Horn is my favorite which was actually constructed in Norway. Please see the below picture.
If you are travelling with your family in Turkey, we can tailor one of our fam trips for you and include all above to one of the days in Istanbul. We have a package for Istanbul which can be modified as well including visits to the museums in this blog page.
------------------------------------
Would you like us to tailor you a private itinerary including the Museums of Istanbul? Benefit from our expertise. We offer tailor-made tours to Turkey for all interests and desires, from romantic honeymoons and scenic self-drive road trips to photo tours with experienced photographers and cultural tours in major destinations. We arrange everything for your Turkey Tours, including hotel bookings, airport transfers, guided tours, and top-notch experiences. We want you to have a great time in Turkey and make sure your trip is a memorable one as we have escorted so many tours in Turkey personally. Imagine dealing with only one person for all your travel details, receiving customized itineraries and recommendations which will suit exactly your travel interests. Contact Turkey Tour Organizer to get a personalized day by day itinerary for your trip to Turkey.
Erkan Dülger
Erkan Dulger, a seasoned expert in the travel and tourism sector, has devoted more than 17 years of his life to planning wonderful journeys for people all over the world. Erkan has made a great career as a travel consultant and prosperous business owner. He was born with a deep enthusiasm for exploration and a desire to introduce people to beautiful places.
Erkan traveled to the United States in search of knowledge and practical experience, where he spent four years honing his craft while working at various hotels. He was able to better comprehend the complexities of the travel industry as well as the various demands and expectations of travelers thanks to this priceless experience.
Erkan had always dreamed of starting his own travel business, one that would reflect his passion for crafting extraordinary travel experiences. Erkan founded his own travel company in 2015 after realizing his dream via intense determination and strong faith in his abilities.
Frequently Asked Questions