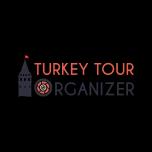 Where is Mustafapasa?
Mustafapasa is only five kilometers away from Urgup. Popular Cappadocia attractions are in the center of a triangle whose corners are Uchisar, Avanos and Urgup. Urgup is the biggest city of Nevsehir province and more popular among the domestic tourists because of the famous TV shows. One can easily come across a production company shooting a movie, advertisement, soup opera or a documentary in Cappadocia. As Urgup town is bigger than other cities of Cappadocia, many production companies use it as headquarters. It is in the middle of the two airports of Cappadocia. Urgup is only ten minutes away from Mustafapasa which has beautiful architecture more than enough to impress the people in front of their televisions.
Why Mustafapasa was called Sinassos before?
Cappadocia settlements were very cosmopolitan until the end of the First World War. During the fall of the Ottomans after the war, a new parliament was established in Ankara. The independence campaign lasted four years and Republic of Turkey was officially recognized by the rest of the world in 1923. In January 1923, Greeks and Turks made an agreement to swap the people living in their countries. More than one and half million people were exchanged in between Turkey and Greece. Turks were approximately thirty percent of this exchange while the Greeks were the majority. After the exchange, settlements with Greek names were changed to Turkish language. However, nobody is surprised when you ask directions for Sinassos as it is still a common name among the locals of Cappadocia. Most of the Greeks living in Mustafapasa were located to Euboea island of Greece. If you google 'Prokopi Euboea' you will find the new Prokopi town Greeks from Sinassos established in Euboea island. The highlight of the Prokopi Town is the Church of Saint John the Russian who has lived and died in Urgup Cappadocia, Turkey. His grave was taken to Greece during the population exchange.
Exploring Mustafapasa
Mustafapasa is established on the junction of three valleys. The slopes of the valleys are full of majestic stone mansions. A few Greeks from Mustafapasa moved to Istanbul and took over the control of the caviar business there. The wealth they have made is reflected in the architecture of today's Mustafapasa. Most of the old stone mansions have impressive paintings in the niches of their ascended ceilings. The wood work on the ceilings are majestic enough to compete with the details of the stone craftsmanship outside the houses. A Cappadocia tour is never complete without a walk in the streets of Mustafapasa. The town lies right next to the Gomeda Valley and our oneweek long walking itinerary starts from Mustafapasa Town which includes Gomeda Valley. Gomeda Valley finishes by Uzengi where you see hundreds of pigeon houses carved into the sheer rocks. Uzengi is a junction point of the valleys stretching to Mustafpasa, Ortahisar and Urgup. It is highly recommended to anyone to enjoy the peaceful nature of Gomeda Valley. Besides the old stone mansions of Mustafapasa, there are beautiful examples of religious architecture of Islam and Christianity. A mosque and madrassa sits on both sides of the main entrance of Mustafapasa town today. Right next to the old square of the town, you can easily notice the Church of Constantine and Helena. When you walk to south from the old town square, you can see the Stone bridge connecting two old neighborhoods of Mustafapasa. That street will take you to the Monastery of Santa Claus which was restored recently. You need to inform the security of the Church of Constantine and Helena about your interest to see the Monastery of Santa Claus as it is kept closed but opens on request. You should try one of the restaurants in the town preparing beautiful homemade food. A tea or Turkish coffee break is highly recommended in the old town square to travel in time to Sinassos moments.
------------------------------------
Would you like us to tailor you a private itinerary including Mustafapasa - Sinassos? Benefit from our expertise. We offer tailor-made tours to Turkey for all interests and desires, from romantic honeymoons and scenic self-drive road trips to photo tours with experienced photographers and cultural tours in major destinations. We arrange everything for your Turkey Tours, including hotel bookings, airport transfers, guided tours, and top-notch experiences. We want you to have a great time in Turkey and make sure your trip is a memorable one as we have escorted so many tours in Turkey personally. Imagine dealing with only one person for all your travel details, receiving customized itineraries and recommendations which will suit exactly your travel interests. Contact Turkey Tour Organizer to get a personalized day by day itinerary for your trip to Turkey.
Serdar Akarca
Since 2008, Serdar Akarca, a highly accomplished Senior Software Engineer, has significantly contributed to a number of projects. He inevitably ran across his friend Erkan because of his unwavering desire for traveling to new places and immersing himself in other cultures. Together, they established Turkey Tour Organizer Co., where Serdar is in charge of running the business's website and social media pages.
Beyond his technical abilities, Serdar has a genuine curiosity to experience various cultures and a strong interest in travel. His dedication to exhibiting Turkey's beauty and giving tourists an amazing experience across the nation's great destinations is motivated by this passion.
Frequently Asked Questions