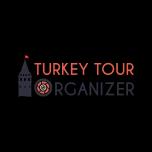 Where is Ortahisar?
Ortahisar town is located seven kilometers away from Urgup. When you are driving around Cappadocia, you will definitely drive by Ortahisar town a few times since it is located on the road from Urgup to Uchisar and Goreme. While one of the intersections of Ortahisar take you to the world famous Goreme Open Air Museum, the other one takes you to the top of the Red and Rose Valleys. The panorama of the Red Valley is the best place to watch the sunset in Cappadocia with a glass of local wine. Locally called Kizilvadi, Red Valley is the starting point of the beautiful Red and Rose Valley walks. After a three minute drive from the main road, Ortahisar old town is full of surprises to any type of traveler. Small souvenir shops and cafes are surrounding the skirts of the Ortahisar Castle which is the second peak of Cappadocia. The view points across the old town has an impressive scenery of the town and two valleys encircling the castle of Ortahisar. There is a cute little Ethnographical Museum in the center of Ortahisar town. Legendary poet and collector Crazy Ali's shop is on the other side of the parking area near the museum.
What to do in Ortahisar?
The popularity of Ortahisar is increasing day by day. Thanks to many investors, old stone mansions of Ortahisar are slowly converted to boutique hotels. The hotels of Ortahisar are convenient for any traveler with any level of budget. The difference of Ortahisar is its location. Urgup, Avanos and Uchisar are the corners of popular Cappadocia. Ortahisar, Goreme and Cavusin is located in the middle of this triangle. While Goreme is more touristy and Cavusin is a very small village, Ortahisar offers an experience in between the two. While it has many hotels to accommodate many tourists, there is also a big local population still living in Ortahisar. It is very easy to find any type of shopping alternatives in Ortahisar and come across locals busy with their daily tasks. Ortahisar town is one of the biggest lemon exporter of Turkey. The town is surrounded by many underground lemon depots. Locals of Ortahisar bring the lemons when they are almost ripe and store them in the underground until they are ripe, yellower and juicier. Since they don't have any electricity or cooling expenses of the cave storages, they make a good profit from supplying the demand in Spring. You can notice many small chimneys on the ground while walking around Ortahisar town. All those chimneys are ventilating the cave storages in the underground. If you are lucky, you can come across a storage with villagers checking the lemons and throwing away the decaying ones. You can easily access to many valleys with beautiful walking routes. Red Valley, Rose Valley, White Valley, Pancarlik Valley, Uzengi Valley and Balkan Deresi are all starting from Ortahisar town. Goreme Open Air Museum road is very scenic thanks to Uchisar and Red Valley companying you all the way down to the museum. You can spend 3 full days by just walking around Ortahisar town. The biggest hidden gem of Ortahisar is the Pancarlik Church inside the Pancarlik Valley. The small monastery in the end of the valley is hiding the beautifully painted intact frescoes of Pancarlik Church. Not only the Church itself but the walk in the valley of Pancarlik will be an unforgettable experience.
------------------------------------
Would you like us to tailor you a private itinerary including Ortahisar? Benefit from our expertise. We offer tailor-made tours to Turkey for all interests and desires, from romantic honeymoons and scenic self-drive road trips to photo tours with experienced photographers and cultural tours in major destinations. We arrange everything for your Turkey Tours, including hotel bookings, airport transfers, guided tours, and top-notch experiences. We want you to have a great time in Turkey and make sure your trip is a memorable one as we have escorted so many tours in Turkey personally. Imagine dealing with only one person for all your travel details, receiving customized itineraries and recommendations which will suit exactly your travel interests. Contact Turkey Tour Organizer to get a personalized day by day itinerary for your trip to Turkey.
Erkan Dülger
Erkan Dulger, a seasoned expert in the travel and tourism sector, has devoted more than 17 years of his life to planning wonderful journeys for people all over the world. Erkan has made a great career as a travel consultant and prosperous business owner. He was born with a deep enthusiasm for exploration and a desire to introduce people to beautiful places.
Erkan traveled to the United States in search of knowledge and practical experience, where he spent four years honing his craft while working at various hotels. He was able to better comprehend the complexities of the travel industry as well as the various demands and expectations of travelers thanks to this priceless experience.
Erkan had always dreamed of starting his own travel business, one that would reflect his passion for crafting extraordinary travel experiences. Erkan founded his own travel company in 2015 after realizing his dream via intense determination and strong faith in his abilities.
Frequently Asked Questions