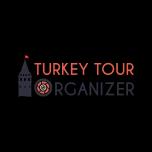 Where is Ozkonak?
Ozkonak is a small town located in the north of the popular Cappadocia cities like Uchisar, Goreme and Avanos. It is just ten miles away from Avanos town. The location of the underground city is so convenient that in one hour, you can reach to the underground city from Kayseri Erkilet Airport. Moreover, Ozkonak Underground City is just thirty minutes away from Nevsehir Kapadokya Airport. A comprehensive tour in the underground city is a comprehensive tour of Cappadocia. Even if the underground cities are caves dug into the ground like an ant house, the history of the structure is giving you plenty of information about the history of Cappadocia.
What is an underground city?
You can read our earlier blog about Derinkuyu Underground city for the answer of my above question. Briefly, underground cities were complex cave systems built by almost all communities once lived in Cappadocia for storage, winery, shelter and barnuses. I would like to mention that no one lived in the underground permanently. Life was going on on the surface. People of Cappadocia relied on agriculture and livestock since the beginning of history. As a result, they spent most of their time outdoors dealing with soil and animals. Underground cities were their cultural centers. They stored their food in the underground. They kept their animals secure during bad weather. They protected themselves from enemies. In case of emergency an underground city was there to keep the people, animals and their produce safe.
How Ozkonak was found?
When you arrive to Ozkonak Town, you need to follow the brown signs of the underground city. Upon arrival to the museum, you can park you car and enter the only souvenir shop there. You will find the old man who used to be one of the imams of Ozkonak. He is living in the house behind the museums official building. Before 1972, he used to use the caves on the top floor of the underground city as a storage. When tourism industry started to grow in 70s, his caves were converted to a museum after cleaning the lower caves which are visible today. Culture and Tourism Ministry allowed him to run a souvenir shop and a cafe right next to the museum. Today, he is still in business and can show you the book he is printed in. Besides, he speaks a little French as he used to assist them when we did not have enough tour guides in the region.
How to visit Ozkonak Underground City?
After purchasing your tickets, there is a nice model of the Ozkonak Underground City on the right hand side of the ticket booths. That model will give you a nice impression of what underground cities look like and how they are planned. There is another picture on the left hand side of the main entrance of the underground city which gives you an idea about the daily life in a medieval Cappadocia town with an underground city. After taking the stairs down, you will reach to a stall. The holes carved on the walls are to serve food to the animals. Stall is connected to the kitchen where you see a little tandoori in the ground. Another tunnel will take you to a winery. You can imagine how the grapes were unloaded from the outside by narrow tunnels directly into the crushing pools. Similar tunnels were used for unloading grains, obtaining fresh air from the surface and keep in touch with the other levels of the underground city. The stairs from the storage area will take you to the bottom of the underground city. You can see the depth of this section simply by looking outside to the sky from the bottom of the huge ventilation shaft. One feels big in the outside but so small in the inside. Once you are there, don't miss the long but narrow tunnels which are access to more shelters. You are able to see the gigantic stone doors carved out of volcanic tuff. I have always enjoyed watching tourists taking pictures on both sides of the stone doors making faces like in a movie. Upon following the same tunnel up, you will see the exit right across you where a nice cup of coffee awaits
------------------------------------
Would you like us to tailor you a private itinerary including Ozkonak Underground City? Benefit from our expertise. We offer tailor-made tours to Turkey for all interests and desires, from romantic honeymoons and scenic self-drive road trips to photo tours with experienced photographers and cultural tours in major destinations. We arrange everything for your Turkey Tours, including hotel bookings, airport transfers, guided tours, and top-notch experiences. We want you to have a great time in Turkey and make sure your trip is a memorable one as we have escorted so many tours in Turkey personally. Imagine dealing with only one person for all your travel details, receiving customized itineraries and recommendations which will suit exactly your travel interests. Contact Turkey Tour Organizer to get a personalized day by day itinerary for your trip to Turkey.
Erkan Dülger
Erkan Dulger, a seasoned expert in the travel and tourism sector, has devoted more than 17 years of his life to planning wonderful journeys for people all over the world. Erkan has made a great career as a travel consultant and prosperous business owner. He was born with a deep enthusiasm for exploration and a desire to introduce people to beautiful places.
Erkan traveled to the United States in search of knowledge and practical experience, where he spent four years honing his craft while working at various hotels. He was able to better comprehend the complexities of the travel industry as well as the various demands and expectations of travelers thanks to this priceless experience.
Erkan had always dreamed of starting his own travel business, one that would reflect his passion for crafting extraordinary travel experiences. Erkan founded his own travel company in 2015 after realizing his dream via intense determination and strong faith in his abilities.
Frequently Asked Questions