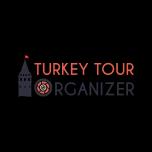 Where is Pasabag – Monks Valley?
Pasabag is called Monks Valley in many guide books. The first tourists of Cappadocia were exploring the caves carved into the huge fairy chimneys of Pasabag and heard from the locals that they were small monasteries. Since the monasteries have monks, the area was called Monks Valley by the first explorers of the region. Locals call the area as Pasabag. Pasa stands for Pasha in Turkish and bag means vineyard. Some of the farmers who maintained the vineyards of the area were veterans of the Independence War of Republic of Turkey. Pasha is the highest rank in the Ottoman Army. Today, Turkish people still call their veterans pasha to honor them and appreciate their efforts in the battles. As a result of those farmers, locals called the area Pasabag. It is located in the middle of the popular Cappadocia attractions. One can easily reach there by driving from Urgup, Avanos or Goreme since it is located in the middle of these three towns. Besides, a nice walk in the Red and Rose Valley can be extended all the way to Pasabag after Cavusin Village which is the end of these popular trails.
How to get to Pasabag \- Monks Valley?
As Pasabag is located in between Urgup and Avanos, there are shuttle busses commuting in between these cities. From 8 AM to 7 PM, shuttle busses work mutually. It takes around 25 minutes for the bus from Avanos to reach Pasabag and 35 minutes for the bus coming from Urgup. If you want to get back to Urgup or Avanos, you should make sure which direction the bus is going so you don't need to commute back. Since it is a popular site among the tourists, it is easy to find a cab in Pasabag. The shopkeepers will be more than happy to help you get a taxi. The area is a museum right now and you can obtain tickets when you get there easily from the ticket office on the right hand side of the entrance. Besides, you can use those tickets to enter Zelve Open Air Museum which is only a few hundred meters away from Pasabag – Monks Valley. I will be posting another blog about Zelve Open Air Museum which is among the first Christian settlements of Cappadocia and has numerous troglodyte caves and dovecots. Zelve is totally different from Pasabag – Monks Valley and it is highly recommended to visit both sites because of their proximity and using the same ticket for both museums.
What do tourists see in Pasabag – Monks Valley?
Monks Valley is famous for the beautiful fairy chimneys. It is also the most convenient place to comprehend the formation of these wonders of the world. The width of the area is very advantageous to take panoramic pictures of fairy chimneys. You can use them to explain the evolution of fairy chimneys to your curious friends. When you climb to a higher place right after entering the museum in Pasabag, you can observe the whole area. While fairy chimneys next to the mountain is wider and closer to each other, fairy chimneys further are higher, thinner and further from each other. That is because the whole area was looking like the yellow hills behind the museum. Because running water and rain erosion was washing away the softer volcanic rocks while stronger rocks were resisting to them. As a result of millions of years of erosion, fairy chimneys of Cappadocia were created and the process is still going on. While older fairy chimneys cannot resist to the natural forces and disappear at a very slow pace, younger fairy chimneys are slowly growing up in the very same place. This is the inevitable destiny of Cappadocia.
Did Saint Simeon ever lived in Pasabag – Monks Valley?
There is a church devoted to Saint Simeon in Pasabag - Monks Valley. There used to be wooden stairs to climb up to the temple to see the few frescoes inside the church. however, the staircase is removed because of security reasons. Even if we are not able to see the church from the inside, one can easily notice the Greek inscriptions by the graves at the nartex of the church. The answer to my above question is a no. Saint Simeon lived in Syria. He was born in the end of the fourth century in Sis city within the borders of present day Turkey and passed away on September 2, 459 in Syria. As he spent his 37 years on top of a column in Syria, he was canonized. He is believed to accept Christianity when he was 13 years old. He was only 16 after entering to a monastery. He was thrown off from the monastery because of his extreme practices. After locking himself for one and half years and surviving this suffer, he gained popularity so quickly that irritated himself. He climbed on top of a column for a peaceful practice and walls were added around the column to give him more space. A church was built around the column he lived in Syria whose ruins can be seen today. As the monk cells were carved on top of the fairy chimneys in Pasabag – Monks Valley, the early Christians of the region might have devoted a church to Saint Simeon. Fairy Chimneys look like columns as well.
Above is see the picture of the Church of Saint Simeon in Syria today. You can see the pieces of the column he used to live in the middle of the picture.
------------------------------------
Would you like us to tailor you a private itinerary including Pasabag - Monks Valley? Benefit from our expertise. We offer tailor-made tours to Turkey for all interests and desires, from romantic honeymoons and scenic self-drive road trips to photo tours with experienced photographers and cultural tours in major destinations. We arrange everything for your Turkey Tours, including hotel bookings, airport transfers, guided tours, and top-notch experiences. We want you to have a great time in Turkey and make sure your trip is a memorable one as we have escorted so many tours in Turkey personally. Imagine dealing with only one person for all your travel details, receiving customized itineraries and recommendations which will suit exactly your travel interests. Contact Turkey Tour Organizer to get a personalized day by day itinerary for your trip to Turkey.
Serdar Akarca
Since 2008, Serdar Akarca, a highly accomplished Senior Software Engineer, has significantly contributed to a number of projects. He inevitably ran across his friend Erkan because of his unwavering desire for traveling to new places and immersing himself in other cultures. Together, they established Turkey Tour Organizer Co., where Serdar is in charge of running the business's website and social media pages.
Beyond his technical abilities, Serdar has a genuine curiosity to experience various cultures and a strong interest in travel. His dedication to exhibiting Turkey's beauty and giving tourists an amazing experience across the nation's great destinations is motivated by this passion.
Frequently Asked Questions