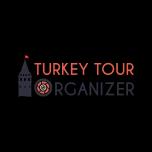 Pera Museum is one of the most elegant places in Istanbul, the capital of art and history. This museum, which smells like art, attracts the attention of those living in Istanbul and those who visit Istanbul. Pera Museum, where music, painting, cinema, and more come to life, adds a lot to people both in the field of general culture and personal development. How can I go to Pera Museum? What can I do when I go to Pera Museum? If you are wondering, now you will find answers to all these question marks.
Where is Pera Museum? How to go?
Pera Museum is located in the Beyoğlu district of Istanbul. It is on Meşrutiyet Street when you arrive in Beyoğlu. You have several options to reach Pera Museum. These are:
If you want to go by bus, you have to take the buses going towards Taksim. When you approach the Tepebaşı stop, prepare to get off. Because soon you will get off at the stop and walk for a few minutes.
After getting off at the stop, walk towards the TRT building. Reach the back street of the TRT building. Afterward, you will arrive at Meşrutiyet Street. Pera Museum will be waiting for you on the left side of the street.
If your road is on Istiklal Caddesi; Proceed on the side of Asmalı Mescit Street. An intersection will appear in front of you. Turn right at the intersection and see Pera Palas Istanbul Hotel. A few steps later on the same road, Pera Museum will be located.
Pera Museum Visiting Hours 2021
You can visit Pera Museum to get your fill of art and relieve your soul from stress. So, on which days and times can you visit Pera Museum?
Please note that it is closed to visitors on Saturday, Sunday, and Monday.
Between Tuesday and Friday, the hours of 11:00 am to 8:00 pm are designated for visitation.
Pera Museum is closed on holidays and official days.
An Art in Every Corner
We have compiled tremendous information for those who want to learn about Pera Museum. First of all, it will be useful to know that Pera Museum is a private museum. This museum, which aims to serve culture and art, was opened by the Suna and İnan Kıraç Foundation. When the calendars showed June 8, 2005, the museum opened its doors to art lovers for visiting. The building of Pera Museum was previously the Bristol Hotel building. This building went through various renovations and arrangements and took the form of today's Pera Museum. Pera Museum, which exhibits various collections, aims to inherit cultural elements for future generations. Private collections of the foundation are waiting for those interested in the 1st and 2nd floors of the museum. Other floors are designed for various meetings and exhibitions. All 8 floors of the Pera Museum have become operational for cultural services. Considering that it is on an area of ​​​​approximately 3700 square meters, you should spare a lot of time to visit this museum.
If you want to take a short break from your art journey when you come to Pera Museum, Pera Cafe will be waiting for you. You can taste delicious cakes while sipping your alcoholic and non-alcoholic drinks at Pera Cafe. If you are hungry, you can fill your stomach with sandwiches and snacks. When you want to visit the Pera Museum, you can start your tour from the top floor. You can reach the top floor by using the elevator.
3 collections exhibited by Pera Museum
Orientalist Painting Collection In this section, there is a period from the 17th to the 20th centuries. The Ottoman world, which emerged from the brushes of European painters, is exhibited in this section. The Tortoise Trainer is exhibited in the orientalist painting collection at the Pera Museum.
Anatolian Weights and Measures Collection The works that you come across while visiting the Pera Museum are the works that reflect the daily life of Anatolian life. Almost 10,000 works are exhibited in this section. Weight measures, weight scales, and various measurement tools used by the city-state are waiting for you at Pera Museum.
Kütahya Tile and Ceramics Collection The developing and diversifying tile art in Kütahya is exhibited at Pera Museum with this collection. Tile embroidery, which spread as an art in the Ottoman Empire, also spread to Iznik and Çanakkale, and the works of that period are now exhibited in the Pera Museum.
------------------------------------
Would you like us to tailor you a private itinerary including Pera Museum? Benefit from our expertise. We offer tailor-made tours to Turkey for all interests and desires, from romantic honeymoons and scenic self-drive road trips to photo tours with experienced photographers and cultural tours in major destinations. We arrange everything for your Turkey Tours, including hotel bookings, airport transfers, guided tours, and top-notch experiences. We want you to have a great time in Turkey and make sure your trip is a memorable one as we have escorted so many tours in Turkey personally. Imagine dealing with only one person for all your travel details, receiving customized itineraries and recommendations which will suit exactly your travel interests. Contact Turkey Tour Organizer to get a personalized day-by-day itinerary for your trip to Turkey.
Erkan Dülger
Erkan Dulger, a seasoned expert in the travel and tourism sector, has devoted more than 17 years of his life to planning wonderful journeys for people all over the world. Erkan has made a great career as a travel consultant and prosperous business owner. He was born with a deep enthusiasm for exploration and a desire to introduce people to beautiful places.
Erkan traveled to the United States in search of knowledge and practical experience, where he spent four years honing his craft while working at various hotels. He was able to better comprehend the complexities of the travel industry as well as the various demands and expectations of travelers thanks to this priceless experience.
Erkan had always dreamed of starting his own travel business, one that would reflect his passion for crafting extraordinary travel experiences. Erkan founded his own travel company in 2015 after realizing his dream via intense determination and strong faith in his abilities.
Frequently Asked Questions