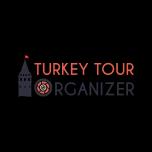 Peter Castle sits on the sheer cliffs of Eastern Anatolia. The castle was built to secure the mining operations of the Urartians who reigned in the highlands of East Anatolia. Urartians reigned around Lake Van which is in the East of modern Turkey. From the 8th to 5th Century BCE, Urartians did mining, had a lot of livestock, and made beautiful wine which was popular among the palaces of the communities living around them. Their lands are located on the north of the southeastern Taurus Mountains which are physical borders of Upper Mesopotamia. As a result, Urartians had a great volume of trade of their products varying from ore to wine. The fertile highlands of Urartians were mouthwatering to their neighbors. As a result, they built many castles in the East of the Republic of Turkey. The most famous of them is the Castle of Van and the castle of Cavustepe in the vicinity of Van province. Pertek Castle is relatively small next to the Castle of Van but as beautiful thanks to the waters of Keban reservoir encircling the hill where the castle is located today.
Where is Pertek Castle?
Pertek Castle stands on a small island which is on the Keban Reservoir dividing the Elazig and Tunceli provinces of the Republic of Turkey. Even though Pertek Castle is technically in Tunceli, it is closer to Elazig province. Keban dam was constructed in 8 years on the Euphrates River. It is the first reservoir ever built on the Euphrates river which is the main supporter of almost all civilizations ruled in the Middle East. Keban Reservoir filled up the valley in between two provinces and ferries run over the artificial lake and transport the passengers and their vehicles in between Elazig and Pertek. It is a very interesting experience to encounter ferries after driving on the dry eastern highlands of the Republic of Turkey. Pertek Castle is only 25 kilometers away from Elazig city center. The airport of Elazig is only 10 kilometers away from the city making it a convenient location to start a self-drive Eastern Turkey tour. For a real off-the-beaten-path self-drive tour in eastern Turkey, you should drive from Malatya to Van passing by Elazig, Tunceli, Bingol, Mus, and Van. You can drive north to Kars and to west afterward to finish in Sivas. This will be a very unusual self-drive tour in the east of Turkey which can be combined with a southeastern Turkey tour.
Brief History of Pertek Castle?
Pertek Castle was built by Urartians who reigned in the East of Anatolia from 890 to 560 BCE. Urartians were great architects and engineers which can be seen in their traces today around the Eastern provinces of the Republic of Turkey. They mined copper on the mountains around Pertek and many mining facilities still continue in the same area by private companies. To protect their trading routes and mines, Urartians built the Pertek Castle on a hilltop overlooking the mines and fertile banks of the Euphrates river. The name of the castle is coming from the Armenian word pertag which means castle. The castle was built by the basalt rocks mined in the same area and today's form was given by the Seljuk and Ottoman Turks. The monumental gate was embellished by an Eagle relief which was documented by an Ottoman traveler Evliya Celebi. Cisterns were carved inside the castle for long sieges coming from Mesopotamia and Persia. Seljuks restored the castle in the 11th Century AD and Ottomans again in the 16th Century AD removing the eagle relief and placing an inscription of the restoration project.
What to see around Pertek Castle?
Before Pertek Castle, you should visit the castle of Harput overlooking modern Elazig city. The environs of Harput Castle are renovated by the Culture and Tourism Ministry of Turkey which has beautiful examples of the old Elazig Houses and small monumental graves of local figures. Elazig lowlands were full of Urartian wineries which were carried on by the Armenians and Turkish communities and today you can taste the reborn grapes of Urartu civilization in a small boutique winery nearby Elazig. After a day around Elazig, you can easily catch a ferry to Pertek and visit the Castle before proceeding to Tunceli.
------------------------------------
Would you like us to tailor you a private itinerary, including Pertek Castle? Benefit from our expertise. We offer tailor-made tours to Turkey for all interests and desires, from romantic honeymoons and scenic self-drive road trips to photo tours with experienced photographers and cultural tours in major destinations. We arrange everything for your Turkey Tours, including hotel bookings, airport transfers, guided tours, and top-notch experiences. We want you to have a great time in Turkey and make sure your trip is a memorable one as we have escorted so many tours in Turkey personally. Imagine dealing with only one person for all your travel details, receiving customized itineraries and recommendations which will suit exactly your travel interests. Contact Turkey Tour Organizer to get a personalized day-by-day itinerary for your trip to Turkey.
Erkan Dülger
Erkan Dulger, a seasoned expert in the travel and tourism sector, has devoted more than 17 years of his life to planning wonderful journeys for people all over the world. Erkan has made a great career as a travel consultant and prosperous business owner. He was born with a deep enthusiasm for exploration and a desire to introduce people to beautiful places.
Erkan traveled to the United States in search of knowledge and practical experience, where he spent four years honing his craft while working at various hotels. He was able to better comprehend the complexities of the travel industry as well as the various demands and expectations of travelers thanks to this priceless experience.
Erkan had always dreamed of starting his own travel business, one that would reflect his passion for crafting extraordinary travel experiences. Erkan founded his own travel company in 2015 after realizing his dream via intense determination and strong faith in his abilities.
Frequently Asked Questions