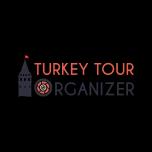 Tourists form all over the world are coming to Cappadocia, Turkey to take pictures of the poetic landscape. The lunar landscape of Cappadocia is really the enemy of the batteries and memory cards of the tourists. Shutter freaks are not able to absorb the beauty of the landscape since they only look the region through their visors. However, with professional assistance, you can spend a phenomenal day taking unique photos of the area...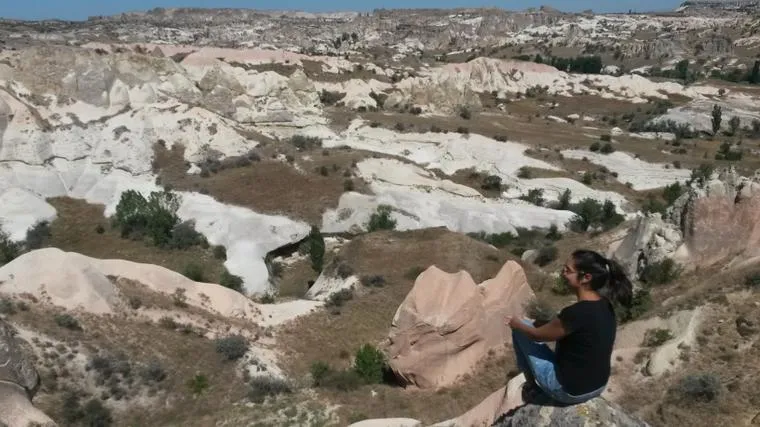 When you book a regular or private tour in Cappadocia, most of the local guides in the region are following the itineraries that are written decades ago and with the brand new minivans and cars, they are not able to go the off-the-beaten as you travel in the region. Photography is considered a regular thing by most of the suppliers in Cappadocia hence you are only able to make photos that most of the other tourists did for many years. However, with professional assitance and personal touch, you can have a fantastic day in Cappadocia. With a designated driver and a professional photographer, you can go to the 'REAL' off the beaten and make exceptional photos that you can proudly show to your friends when you get back home.
As a birthday present to your photo passionate wife like the tourist in the above photo, you can pamper the 'one' in your life with a memorable day. In a photo tour in Cappadocia, you are not only making photos along the day but also you are able to explore the region like no one did before. Most important advantage of a photo tour in Cappadocia is avoiding the crowds and going to the villages that are not in the itineraries of the other tours. With your private car, you are able to drive in the dirt tracks and visit the hidden gems of Cappadocia. You will eat in a local restaurant and encounter the village tastes. You can pick apples, grapes, apricots from well maintained gardens and come across villagers making tomato souce or grape mollases for winter. Today (September 24, 2015) was the first day of the Feast of sacrifice (Eid al-Adha) of the Islam religion and we came across many local people sacrificing animals like sheep and cows to Allah and made photos of the holy activity which is very important to the muslim world.
Light is the most important for photography that i have known and did my best to follow the sunlight along the day for tourist but when you have a set itinerary, to avoid back and forth driving, i was not able to be in the right place in the right time but with a tour tailored for photography, you are not worried about the gas but the sunlight. We had the flexilibilty of following the sun for better photos and just by making a few more miles, we were always in the right place in the right time with the massive experince of our photo guide and made dramatic and impressive photos along the day. Karina was always happy with the light and the location since we were always one step ahead of the sun during the day. Landscape, portrait, indoor or outdoor; just tell us what type of photos you like most and we will fix it! We are looking forward to assisting you in your private photo tour in the future with us...
------------------------------------
Would you like us to tailor you a private itinerary, including a photo tour in Cappadocia? Benefit from our expertise. We offer tailor-made tours to Turkey for all interests and desires, from romantic honeymoons and scenic self-drive road trips to photo tours with experienced photographers and cultural tours in major destinations. We arrange everything for your Turkey Tours, including hotel bookings, airport transfers, guided tours, and top-notch experiences. We want you to have a great time in Turkey and make sure your trip is a memorable one as we have escorted so many tours in Turkey personally. Imagine dealing with only one person for all your travel details, receiving customized itineraries and recommendations which will suit exactly your travel interests. Contact Turkey Tour Organizer to get a personalized day by day itinerary for your trip to Turkey.
Kadir Akın
Kadir Akin is the managing partner of Turkey Tour Organizer Co. and a highly skilled travel advisor and tour guide. Kadir has worked in the tourist sector for more than 15 years, and he has a wealth of experience in trip planning and offering first-rate guiding services.
Whether visiting historical sites, trying the food, or finding off-the-beaten-path jewels, traveling with Kadir as your tour guide ensures a genuine and educational experience. Anyone looking for an insider's view of Turkey will find him to be a reliable and sought-after guide thanks to his love for his country and commitment to his profession.
Frequently Asked Questions