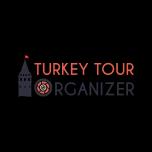 Pierre Loti Hill, located close to Eyüp Sultan Mosque, is where the Golden Horn view can be watched the best. When you climb up this hill, Pierre Loti Coffee, where French writer Pierre Loti once sat and watched the Golden Horn with dreamy eyes for hours without getting tired and now named after him, welcomes you.
The slopes of Pierre Loti Hill have been used as cemeteries since the Ottoman period. As a result of this, the hill has a wooded area around it. You can climb the hill by cable car or walk through the stone-paved pathway through the graveyard.
Pierre Loti Hill, which has an amazing view, is one of the must-see places in Istanbul.
What is the story of Pierre Loti Hill?
The name of the coffee found here in the Ottoman period was actually Rabia Hatun Coffee. However, after Pierre Loti wrote his novel "Aziyade" here, coffee and hill became known by his own name. Pierre Loti, who first went to Istanbul in 1876 as a naval officer, fell in love with a married woman here, as is mentioned in his novel.
Pierre Loti, who rented a house in Eyüp while working in Istanbul, starts to live here. He learns Turkish and lives among Turks. Most of the time, he goes to the coffee house on the hill and spends his time here. From time to time, he had the opportunity to meet with the woman he fell in love with, in Beyoğlu, where non-Muslims lived at that time.
Pierre Loti, whose duty ended after two years in Istanbul, had to leave Eyüp. In 1879, his novel "Aziyade" about his experiences in Istanbul was published. When he had the opportunity to return to Istanbul in 1887, the woman he fell in love with died. A photograph taken by Pierre Loti while visiting Aziyade's tomb in the Old Topkapı Cemetery is in the archives.
Information about Pierre Loti Hill
There is a small hotel, restaurant, historical coffee, cafes, and souvenir shops in the region where the atmosphere of an old Turkish quarter is given. When you go up the hill by Eyüp Sultan Mosque, you first reach the place where the historical coffee is located. When you go inside from here, there are other areas where restaurants and cafes are located.
Going up and down the hill with the cable car gives an additional beauty in terms of view. However, as the trips can be made infrequently, there are waiting for lines for the cable cars, especially on weekends. Pierre Loti Hill cable car fee is priced as a single edition with Istanbulkart. If you wish, you can choose the stone-paved pathway at the descent, although not during the ascent.
Pierre Loti Hill is located in the Eyüp Sultan district, above Eyüp Sultan Mosque. From the location of the hill, you can see the two sides of the Golden Horn, namely Beyoğlu and Fatih. The domes and minarets of the mosques rising on the Historical Peninsula of the Golden Horn are worth seeing. You can watch Fatih Mosque, Yavuz Sultan Selim Mosque, Süleymaniye Mosque, Beyazıt Tower, Hagia Sophia Museum and Topkapı Palace from afar with the binoculars on the observation deck.
------------------------------------
Would you like us to tailor you a private itinerary, including Pierre Loti Hill? Benefit from our expertise. We offer tailor-made tours to Turkey for all interests and desires, from romantic honeymoons and scenic self-drive road trips to photo tours with experienced photographers and cultural tours in major destinations. We arrange everything for your Turkey Tours, including hotel bookings, airport transfers, guided tours, and top-notch experiences. We want you to have a great time in Turkey and make sure your trip is a memorable one as we have escorted so many tours in Turkey personally. Imagine dealing with only one person for all your travel details, receiving customized itineraries and recommendations which will suit exactly your travel interests. Contact Turkey Tour Organizer to get a personalized day by day itinerary for your trip to Turkey.
Erkan Dülger
Erkan Dulger, a seasoned expert in the travel and tourism sector, has devoted more than 17 years of his life to planning wonderful journeys for people all over the world. Erkan has made a great career as a travel consultant and prosperous business owner. He was born with a deep enthusiasm for exploration and a desire to introduce people to beautiful places.
Erkan traveled to the United States in search of knowledge and practical experience, where he spent four years honing his craft while working at various hotels. He was able to better comprehend the complexities of the travel industry as well as the various demands and expectations of travelers thanks to this priceless experience.
Erkan had always dreamed of starting his own travel business, one that would reflect his passion for crafting extraordinary travel experiences. Erkan founded his own travel company in 2015 after realizing his dream via intense determination and strong faith in his abilities.
Frequently Asked Questions