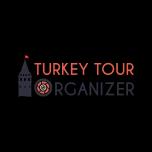 Priceless Libraries of Istanbul
Beyazit State Library
Beyazit state library is located in the heart of the old city of Istanbul. It is surrounded by iconic gate of the Istanbul University, world famous Grand Bazaar, Beyazit Tower and the Beyazit Mosque. While many people visit the library for researches, students today use it to study for their finals. The library is open 24/7 and you are able to meet writers and meet with the other readers during the program named 'a night at the library' which is held twice a month. The library was opened during the reign of Abdulhamid II in 1884. It was the first Ottoman Public Library than. 1961, name was changed to Beyazit State Library. The original structure was built in the 1500s by Sultan Bayezid II as an hospice. It is restored in between 2009 and 2014 and a nominee to 2018 International Architecture Awards by the Royal Institute of British Architects. Our fingers crossed to December 2018!
The manuscripts in Beyazit Library are kept in glass against humidity.
Beyazit Library is housing millions of books and documents. For the items pressed after 1988, you can use an online scanning system on the ground floor. For publications in between 1988 and 1929, you need to find the reference number of the item from the catalogue drawers in the reading hall. Staff will bring the book to you than. More than fifty thousand Ottoman documents are located in the adjacent Beyazit Manuscript Library. The library features a rich collection of Republican Era magazines, newspapers, posters, maps and stamps. Most beautiful collection is the postcard catalogue in the reading hall.
The Women's Library and Information Center Foundation
Lika Karakoy, Balat area is becoming the new Soho of Istanbul. The Women's library is located in Balat area for the last 28 years. The building may be as old as 23 Centuries. Obvious from the name, the library hosts books, documentation women's magazines and women's articles from the late Ottoman and the Republican Era. She has a nice photography, poster and postcard archive. The most valuable pieces of the library are books printed in Arabic and Latin alphabets belonging to the most prominent female writers such as Fatma Aliye, Halide Edip Adivar and Kerime Nadir. The museum is a very good source of Information for female literature, women's movements in Turkey, leading female figures and the female perspective on social life. A piano awaits a musician in the second floor.
Ataturk Library
It is the first library in Turkey which was kept open 24/7. Located just below the Gezi Park, the library is easily accessible from the most popular meeting point of Istanbul; Taksim Square. The whole archives of the library is accessible to its users online. There are 6,5 million images on the website where you can download newspaper archives, private archives, Ottoman books and maps, and postcards free of charge. If you become a member to the library, you can borrow 5 books for 30 days maximum. Besides the precious documents and private archives of the library, the Bosporus view from the main hall is phenomenal.
TDV Islamic Research Center Library
TDV Islamic Research Center Library is located in Baglarbasi, Uskudar. Located on the asian side of Istanbul, it is easily accessible by a ferry from Europe to Uskudar port. The library is very rich in Turkish History and literature. You are able to find broad information on Islamic culture, history and civilization. You can access to theology articles and Ottoman documents online. The registers of Ottoman Judges are an important part of the library's collection. It also houses thousands of books in English, French and Arabic. Unfortunately you are not able to borrow any books but copying is possible according to copyrights of the authors and the publishers.
------------------------------------
Would you like us to tailor you a private itinerary including Priceless Libraries of Istanbul? Benefit from our expertise. We offer tailor-made tours to Turkey for all interests and desires, from romantic honeymoons and scenic self-drive road trips to photo tours with experienced photographers and cultural tours in major destinations. We arrange everything for your Turkey Tours, including hotel bookings, airport transfers, guided tours, and top-notch experiences. We want you to have a great time in Turkey and make sure your trip is a memorable one as we have escorted so many tours in Turkey personally. Imagine dealing with only one person for all your travel details, receiving customized itineraries and recommendations which will suit exactly your travel interests. Contact Turkey Tour Organizer to get a personalized day by day itinerary for your trip to Turkey.
Erkan Dülger
Erkan Dulger, a seasoned expert in the travel and tourism sector, has devoted more than 17 years of his life to planning wonderful journeys for people all over the world. Erkan has made a great career as a travel consultant and prosperous business owner. He was born with a deep enthusiasm for exploration and a desire to introduce people to beautiful places.
Erkan traveled to the United States in search of knowledge and practical experience, where he spent four years honing his craft while working at various hotels. He was able to better comprehend the complexities of the travel industry as well as the various demands and expectations of travelers thanks to this priceless experience.
Erkan had always dreamed of starting his own travel business, one that would reflect his passion for crafting extraordinary travel experiences. Erkan founded his own travel company in 2015 after realizing his dream via intense determination and strong faith in his abilities.
Frequently Asked Questions