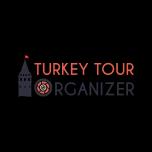 Rahmi Koc was the chairman of the board of Koc Holding Company which was established by his father Vehbi Koc in Ankara. He was born and raised in Ankara and studied in Istanbul and United States of America. He got back to Turkey in 1964 and became the chairman of the boarding office and got retired in 2003. His son Mustafa took over the seat from his father until he passed away in 2016. His youngest son is responsible for the family corporation and like his brother, he carries on his grandfathers and fathers giving-back traditions.
Rahmi Koc Museum in Istanbul
Rahmi Koc bought the Lengerhane by the Golden Horn of Istanbul and started its restorations. The structure was built in the 18th Century by the Ottoman Emperor Ahmet the third to produce anchors and chains for the Ottoman navy. It was deserted for many years until Rahim Koc converted it to a museum in 1996. The museum directorate realized that they need more space for the ever-growing industrial collection of Rahmi Koc and grew the museum by adding the shipyard next door to the museum's area in 2001. Today, Museum or Rahmi Koc in Istanbul covers approximately 27 thousand square meters. Rahmi Koc Museum in Istanbul houses impressive industrial exhibition halls. Classic cars to old cranes, training jets to small passenger planes, helicopters to submarines, diesel or steam engines to trains, trams, and different tools are exhibited in this beautiful museum. Thanks to the Haskoy port right next to it, the museum is accessible with public ferries from different ports of Istanbul and is a memorable experience for families touring in Turkey.
Rahmi Koc Museum in Istanbul is open to visitors every day except Mondays from 10 AM to 17:30 on weekdays and 18:00 on weekends. There are cafés and restaurants inside the museum as well. Entrance fees to the Rahmi Koc Museum in Istanbul are 30 TL for adults and 15 TL for students as of March 2022.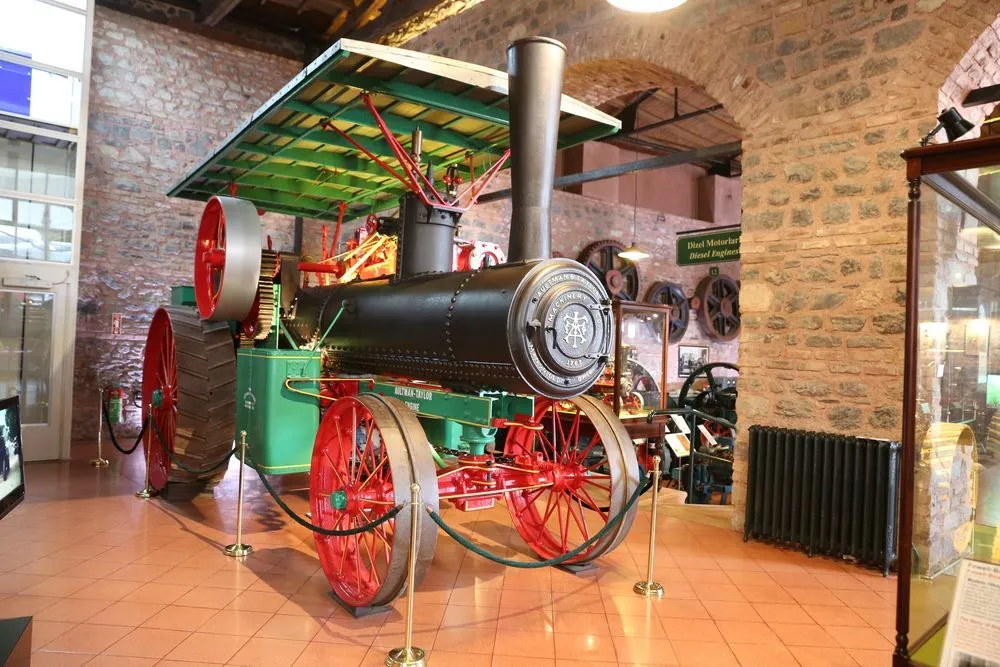 Rahmi Koc Museum in Ankara
The second museum of Rahmi Koc was opened in Ankara, the capital of the Republic of Turkey. An old han was built by Rusthem Pasha who was the son-in-law of the most powerful Ottoman Sultan; Soliman the magnificent. The han was used as an angora wool storage and tannery for many years. The structure was registered to the Anatolian Civilizations Museum in Ankara and Rahmi Koc Museum Foundation rented it and converted the structure into a museum in 2005. Though not big as the museum in Istanbul, Cengelhan Museum houses very important industrial pieces such as the first typewriter, television, and first tractor ever assembled in the Republic of Turkey. An American-Turkish company was established in Ankara which still produces tractors by the Koc Holding Company in Ankara.
Rahmi Koc Museum in Ankara is open to visitors every day except Mondays from 10 AM to 17:30 on weekdays and 18:00 on weekends. There are cafés and restaurants inside the museum as well. The entrance fees to the Rahmi Koc Museum in Istanbul are 20 TL for adults and 10 TL for students as of March 2022.
------------------------------------
Would you like us to tailor you a private itinerary including Museums of Rahmi Koc? Benefit from our expertise. We offer tailor-made tours to Turkey for all interests and desires, from romantic honeymoons and scenic self-drive road trips to photo tours with experienced photographers and cultural tours in major destinations. We arrange everything for your Turkey Tours, including hotel bookings, airport transfers, guided tours, and top-notch experiences. We want you to have a great time in Turkey and make sure your trip is a memorable one as we have escorted so many tours in Turkey personally. Imagine dealing with only one person for all your travel details, receiving customized itineraries and recommendations which will suit exactly your travel interests. Contact Turkey Tour Organizer to get a personalized day-by-day itinerary for your trip to Turkey.
Erkan Dülger
Erkan Dulger, a seasoned expert in the travel and tourism sector, has devoted more than 17 years of his life to planning wonderful journeys for people all over the world. Erkan has made a great career as a travel consultant and prosperous business owner. He was born with a deep enthusiasm for exploration and a desire to introduce people to beautiful places.
Erkan traveled to the United States in search of knowledge and practical experience, where he spent four years honing his craft while working at various hotels. He was able to better comprehend the complexities of the travel industry as well as the various demands and expectations of travelers thanks to this priceless experience.
Erkan had always dreamed of starting his own travel business, one that would reflect his passion for crafting extraordinary travel experiences. Erkan founded his own travel company in 2015 after realizing his dream via intense determination and strong faith in his abilities.
Frequently Asked Questions