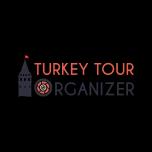 Located between Bebek and Emirgan on the European coast of Istanbul, Rumeli Fortress covers 30 acres. While preparing for the conquest of Istanbul by Fatih Sultan Mehmet, it was completed in a short period of 4 months to keep Istanbul safe from the dangers that may come from the Black Sea.
The construction of the fort started on April 15, 1452. By dividing labor, the construction of each section was given to the supervision of a pasha, and Fatih Sultan Mehmet himself undertook the construction of the section on the seaside. When viewed from the sea, Saruca Pasha supervised the construction of the tower on the right, Zağnos Pasha to the construction of the tower on the left, and Halil Pasha to the tower's construction on the shore. The towers here bear the names of these pashas.
The construction of the fort was completed on August 31, 1452. The Rumeli Fortress has a total of four towers named Saruca Pasha, Halil Pasha, Zağanos Pasha and Küçük (means Little in Turkish) Zağanos Pasha and 13 bastions of various sizes. Rumeli Fortress also has the world's largest castle bastions. Along with the ground floors, Saruca Pasha and Halil Pasha towers have 9 floors, while Zağanos Pasha Tower has 8 floors.
There are 4 main gates as Mountain Gate, Dizdar Gate, Hisarpeçe Gate, Flood Gate, and a Cemetery Gate gate. Near the south-facing tower, there are also 2 secret gates at the end of the roads leading to the ammunition and supply cellars. It has two water channels, one of which is blocked, and three fountains, two of which are lost. Only the ruined minaret of the mosque remains today.
The Rumeli Fortress, located in the narrowest and most flowing part of the Istanbul Bosphorus at 600 meters, right across the Anatolian Fortress on the Anatolian side of the Bosphorus, was also built to be read in the form of Muhammad in Arabic letters when viewed from a distance. Rumeli Hisarı, a popular stopover point for open-air and touristic visits of Istanbul residents today, is also a touristic area and open-air theater where various concerts are held, especially in summer.
The view and weather in Rumeli Fortress are magnificent. Simultaneously, balls, cannonballs, and artifacts consisting of a part of the chain that is said to close the Golden Horn are exhibited in its garden. Numerous restaurants and tea gardens are lined up along the way in Rumeli Fortress. It is a frequent destination for those who want to have the most affordable and cheap breakfast overlooking the Bosphorus. There are also many fish restaurants.
------------------------------------
Would you like us to tailor you a private itinerary, including Rumeli Fortress? Benefit from our expertise. We offer tailor-made tours to Turkey for all interests and desires, from romantic honeymoons and scenic self-drive road trips to photo tours with experienced photographers and cultural tours in major destinations. We arrange everything for your Turkey Tours, including hotel bookings, airport transfers, guided tours, and top-notch experiences. We want you to have a great time in Turkey and make sure your trip is a memorable one as we have escorted so many tours in Turkey personally. Imagine dealing with only one person for all your travel details, receiving customized itineraries and recommendations which will suit exactly your travel interests. Contact Turkey Tour Organizer to get a personalized day by day itinerary for your trip to Turkey
Erkan Dülger
Erkan Dulger, a seasoned expert in the travel and tourism sector, has devoted more than 17 years of his life to planning wonderful journeys for people all over the world. Erkan has made a great career as a travel consultant and prosperous business owner. He was born with a deep enthusiasm for exploration and a desire to introduce people to beautiful places.
Erkan traveled to the United States in search of knowledge and practical experience, where he spent four years honing his craft while working at various hotels. He was able to better comprehend the complexities of the travel industry as well as the various demands and expectations of travelers thanks to this priceless experience.
Erkan had always dreamed of starting his own travel business, one that would reflect his passion for crafting extraordinary travel experiences. Erkan founded his own travel company in 2015 after realizing his dream via intense determination and strong faith in his abilities.
Frequently Asked Questions