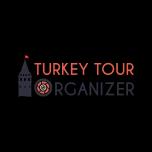 Safranbolu - Mystical City of Magnificent Details
Safranbolu is a district of Karabuk, which has been determined to talk about itself throughout history from the first moment it takes its place on the Iliad pages. Although this place has become popular today with its unique architecture, there is a much different world behind its story. With its beautiful wooden Safranbolu houses, mosques, inns, baths, fountains, tombs, and bazaars around it, the Safranbolu trip offers a colorful alternative to your weekend, full of details worth exploring. If you're ready to explore, let's get started.
From the Battlefield to World Heritage
Before the Turkish rule, Safranbolu, which existed under the name of Dadibra in the Byzantine state of Paphlagonia, reached its golden age in economic and cultural terms with the Ottoman Empire. Until this period, Hittites, Phrygians, indirectly Lydians, Persians, Hellenistic kingdoms (Ponds), Romans, and Seljuks dominated Safranbolu lands, respectively. In other words, Safranbolu is a well-established city that has hosted many civilizations throughout its history and has been able to reinforce its splendor with this wealth.
The development that brought Safranbolu its real reputation was that Safranbolu became an important accommodation center on the Istanbul-Sinop caravan route in the 17th century and one of the most important points trade. The architectural texture, historical fountains, baths, tombs, and bazaars, which have become one of the city's current symbols and made the city a "World Heritage City" by UNESCO, began to form the 18th and 19th centuries. Today, it continues to fulfill its mission of documenting the cultural life of this period. However, Safranbolu is, of course, not just these houses. There are also important archaeological excavation areas, tourist spots, historical buildings, and bazaars. Let's take a look at the places to visit in Safranbolu, the mystical city of magnificent details.
What makes Safranbolu houses special?
Start your Safranbolu trip by visiting Safranbolu houses. When you see carefully built wood-carved houses where no house outshines the other, you will already understand why we made such a proposal. Only 800 of these private houses, built between the 17th and 19th centuries, remain today. Although the houses are largely similar to each other, some differences can be observed in detail. These differences are due to the different economic and social origins of the families who own the houses. In the city, the Governor's House is shown as an example that brings Safranbolu architecture to life in its most elegant form. Most of the houses stand out with their fine wood textures, colorful bay windows, and deer antlers hanging on the door. Since ancient times, these horns have been hung on the doors by the people of the region with the belief that they would protect them against the evil eye.
Safranbolu Historical City Museum \(Former Government House\)
The Governors Museum House, one of the most magnificent buildings of Safranbolu, can be seen from many city points. On the ground floor of the museum, which has 800 m², sample shops of tradesmen and craftsmen are exhibited, while photographs about the history of Safranbolu are displayed on the entrance floor. When you go upstairs, it is time to explore the traditional clothes, various coins, archaeological finds, and nostalgic objects worn by the people of Safranbolu, where you will witness the colorful culture of Safranbolu. The garden of the Museum House is a place to visit, just like the exhibition areas. Safranbolu Clock Tower, which is considered one of the three important works of İzzet Mehmet Pasha, is also worth seeing. You can enter the clock tower free of charge with a city museum ticket, which you can also use in other museums.
Hidirlik Hill
Hıdırlık Hill, the most beautiful point of the city, where you can immortalize the eye-catching view of Safranbolu houses, is one of the ideal points for a nice break after completing your city tour. From this point, you can also see the plane named "Zafranbolu" purchased with the support of Safranbolu people between 1928-1930.
Historical Cincin Hamam \(Bath\)
Located in the heart of the city, this work was built by Cinci Hodja, who is also from Safranbolu. Despite having no medical background, Cinci Hodja, who was invited to the palace in 1642 to heal an Ottoman Sultan (Sultan İbrahim) who was thought to need psychological treatment, was promoted to the sultan's teacher when he became successful.
The Lands Where Saffron, One Of The Most Expensive Spices In The World, Grows
The best quality of the saffron flower is grown in Safranbolu, which is also named after it. It is known that saffron, which requires great effort to cultivate and maintain, can dye a hundred thousand times its weight in yellow. Besides, saffron, which is used in the pharmaceutical, food, and cosmetic industries, is one of the world's most expensive spices.
------------------------------------
Would you like us to tailor you a private itinerary, including Safranbolu? Benefit from our expertise. We offer tailor-made tours to Turkey for all interests and desires, from romantic honeymoons and scenic self-drive road trips to photo tours with experienced photographers and cultural tours in major destinations. We arrange everything for your Turkey Tours, including hotel bookings, airport transfers, guided tours, and top-notch experiences. We want you to have a great time in Turkey and make sure your trip is a memorable one as we have escorted so many tours in Turkey personally. Imagine dealing with only one person for all your travel details, receiving customized itineraries and recommendations which will suit exactly your travel interests. Contact Turkey Tour Organizer to get a personalized day by day itinerary for your trip to Turkey
Erkan Dülger
Erkan Dulger, a seasoned expert in the travel and tourism sector, has devoted more than 17 years of his life to planning wonderful journeys for people all over the world. Erkan has made a great career as a travel consultant and prosperous business owner. He was born with a deep enthusiasm for exploration and a desire to introduce people to beautiful places.
Erkan traveled to the United States in search of knowledge and practical experience, where he spent four years honing his craft while working at various hotels. He was able to better comprehend the complexities of the travel industry as well as the various demands and expectations of travelers thanks to this priceless experience.
Erkan had always dreamed of starting his own travel business, one that would reflect his passion for crafting extraordinary travel experiences. Erkan founded his own travel company in 2015 after realizing his dream via intense determination and strong faith in his abilities.
Frequently Asked Questions