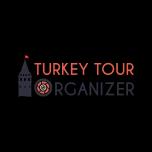 Salda Lake - Maldives of Turkey
Located in the closed basin in Yeşilova District of Burdur Province, 184 meters deep, Salda Lake is a highly alkaline lake with an area of ​​44 km2 without an outflow. Salda Lake, located between the Taurus Mountains at an altitude of 1193 meters from the sea, has a vibrant structure in terms of magnesium, and the beach of the lake has a white color due to the magnesium in the water.
The most important feature distinguishes Salda Lake from other lakes; It has a biochemical, ecological process suitable for stromatolite formation. At the end of this process; At the bottom, stromatolites with white-colored hydromagnesite are formed. Various sources indicate that these deposits, formed as a result of the climate, geological structures, and interaction of bacteria and Cyanobacteria, first started to form on the earth 3.5 billion years ago. In a sense, they are considered to be the oldest fossils. Modern stromatolite formations, which are current examples of these fossils, are observed in Lake Salda.
Understanding the formation mechanisms of stromatolites, which are thought to contain important data on early lifestyles and primitive living conditions, and the biochemical factors that control these processes, many researchers think it will give important information about the beginning life of the world. On the other hand, many authorities also expect important consequences for life outside of Earth. The similarities between the hydromagnetic stromatolites currently formed in Salda Lake and the carbonate-containing rocks on Mars are also featured in the current publications that NASA draws attention to.
The fact that the current stromatolite formations in Salda Lake are a rare example in the world and the lake has ecological uniqueness with this aspect; it is necessary to protect Salda Lake absolutely and very carefully.
There are habitats such as wetland, stream, dune, coniferous forest, woodland, mountain steppe, rocky, and agriculture in Salda Lake and its surroundings. The coniferous forest habitats around Salda Lake are all around the lake except the eastern part and consists of red pine, larch and tall junipers, pure and mixed forests, and sparse forests in places.
It has been determined that there are 301 aquatic and terrestrial plant species belonging to 81 families in the Salda Lake Basin. Besides, Salda Lake, which acts as an important stop and habitat for waterfowl in autumn and winter, is home to 38 different water birds.
Salda Lake acts as an important stop and habitat for waterfowl, especially in autumn and winter. 38 different waterfowl exist in the area in various periods. Among these species, the most common species are coot, elmabaş patka and mallard, navy and black-necked grebe, crested patka, and diver ducks such as Hungarian duck.
------------------------------------
Would you like us to tailor you a private itinerary, including Salda Lake? Benefit from our expertise. We offer tailor-made tours to Turkey for all interests and desires, from romantic honeymoons and scenic self-drive road trips to photo tours with experienced photographers and cultural tours in major destinations. We arrange everything for your Turkey Tours, including hotel bookings, airport transfers, guided tours, and top-notch experiences. We want you to have a great time in Turkey and make sure your trip is a memorable one as we have escorted so many tours in Turkey personally. Imagine dealing with only one person for all your travel details, receiving customized itineraries and recommendations which will suit exactly your travel interests. Contact Turkey Tour Organizer to get a personalized day by day itinerary for your trip to Turkey
Erkan Dülger
Erkan Dulger, a seasoned expert in the travel and tourism sector, has devoted more than 17 years of his life to planning wonderful journeys for people all over the world. Erkan has made a great career as a travel consultant and prosperous business owner. He was born with a deep enthusiasm for exploration and a desire to introduce people to beautiful places.
Erkan traveled to the United States in search of knowledge and practical experience, where he spent four years honing his craft while working at various hotels. He was able to better comprehend the complexities of the travel industry as well as the various demands and expectations of travelers thanks to this priceless experience.
Erkan had always dreamed of starting his own travel business, one that would reflect his passion for crafting extraordinary travel experiences. Erkan founded his own travel company in 2015 after realizing his dream via intense determination and strong faith in his abilities.
Frequently Asked Questions