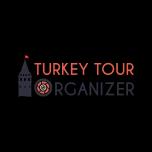 Santa Claus the Anatolian
Santa Claus aka Saint Nicholas was actually born in Patara city in 270 which is located in the south west coast of modern Republic of Turkey. And yes, Patara is miles away from the North Pole. He spent his life in Demre nearby Patara and he is a well-known and respected bishop in many Christian churches known for his good deeds.
Miracles?
He may be flying with a sleigh pulled by the reindeer today which is a miracle itself but in the past, he has shown many miracles that inspired the salesman to create a man handing out presents to the children all over the world according to their behavior. Well behaved got their beautiful presents while naughty ones received pieces of coal. But during his life, Saint Nicholas has shown many miracles very different than what Santa Claus does today. He was a regional hero while Santa Claus is international today.
Saint Nicholas was mainly helping the young ladies that were going to get married. Those were the days when unmarried young woman may be judged pretty harshly by the society and he had to discover a modest way to help them and their fathers for the cost of the weddings and the dowries. It is believed around his home town in Anatolia that he threw small bags full of gold from the chimneys and since the single lady of the house would start the fire in the morning, she would collect the gold and buy her dowry with it. Another story tells that he used to throw the gold through the open windows and run away not to offend anybody from the house. When he realized that the father of 3 young woman would wait to discover their benefactor, he preferred to throw the gold sack from the chimney of the house which fell into the stockings the youngest lady of the house had hung by the fireplace. Now we know where the stocking hanging comes from and how Santa Claus actually works to give us the presents.
According to another Anatolian miracle Saint Nicholas was deperately looking for a way to feed the people living in the Lycia region of the Roman land during the greate femine in 311. A ship in the port was loaded with wheat to the emperor in Constantiople from Egypt. Saint Nicholas wanted the sailors to give some wheat to his people but the sailors was not very comfortable with sharing the wheat of their emperors. Saint Nicholas assured that the missing part will be replaced by God and sailors were convinced to share the wheat with the people living around Demre and they were surprised to find there were no loss in their cargo when they arrived to Constantinople. People in Demre, Myra and Patara were fed for 2 years and even used some for sowing.
There are also miracles Saint Nicholas did like resurecting the old and stopping the storm after seeing that a sailor fell from the main mast and passing away. He prays for the resurrection of the sailor and the storm to quiet which happens. This miraculous saint has lived in Anatolia, Turkey in the 4th Century and passed away in his motherland. A church was built to honor him and the walls were covered by frescoes depicting the good deeds he had done in his life. His bones were stolen though, taken to Italy to his final resting place like many Anatolian Saints bones did. Today pilgrims are coming from all over the world to visit his church and his city.
Saint Nicholas is the person who inspired the legend Father Christmas. He became a character that visited the poor at least once a year and had the spirit of giving. Globalisation and imaginations have created a man riding a sleigh and handing out presents expecting nothing in return. Now you know whatever you wish for this Christmas you better ask it from a holy man from Turkey.
We, Erkan and Kadir @ Turkey Tour Organizer wishes you a happy and a very merry Christmas. Please enjoy the video below and see how international Saint Nicholas became today.
------------------------------------
Would you like us to tailor you a private itinerary during the New Year period? Benefit from our expertise. We offer tailor-made tours to Turkey for all interests and desires, from romantic honeymoons and scenic self-drive road trips to photo tours with experienced photographers and cultural tours in major destinations. We arrange everything for your Turkey Tours, including hotel bookings, airport transfers, guided tours, and top-notch experiences. We want you to have a great time in Turkey and make sure your trip is a memorable one as we have escorted so many tours in Turkey personally. Imagine dealing with only one person for all your travel details, receiving customized itineraries and recommendations which will suit exactly your travel interests. Contact Turkey Tour Organizer to get a personalized day by day itinerary for your trip to Turkey.
Kadir Akın
Kadir Akin is the managing partner of Turkey Tour Organizer Co. and a highly skilled travel advisor and tour guide. Kadir has worked in the tourist sector for more than 15 years, and he has a wealth of experience in trip planning and offering first-rate guiding services.
Whether visiting historical sites, trying the food, or finding off-the-beaten-path jewels, traveling with Kadir as your tour guide ensures a genuine and educational experience. Anyone looking for an insider's view of Turkey will find him to be a reliable and sought-after guide thanks to his love for his country and commitment to his profession.
Frequently Asked Questions