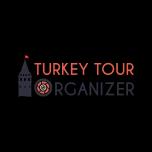 Is it safe to drive in Turkey?
Of course, it is. With the recent development in the roads and highways of our country, more and more tourists are now traveling Turkey on their own, at their own pace. With technology, it is easier now to find directions and get to the main touristic sites. No need to get worried about getting lost since there will always be someone to help you out and even contribute to your Turkey travel experience.
Please do it! You learn while browsing the internet about the destinations of Turkey in your wishlist. Reading other people's experiences will make it easier to pencil an experience into your itinerary or cross it. When you travel on your own, you can personally do the timing and visit more places than a regular tour can. Additionally, you can skip a place if it is not appealing to you at all.
Should we get assistance?
Why not? There are many advantages to getting professional assistance while planning your trip to Turkey. A travel agent can help you create the most convenient itinerary within your time frame and budget. You can get insider information from a fast-responsive consultant and continuous updates about your itinerary even during your trip. You can get local guides to save time in destinations like Cappadocia, Ephesus, Antalya, Trabzon, or Istanbul to put more in one day so you can continue to explore on your own to the off the beaten, or vice versa. Most importantly, a travel consultant can be at the end of the line on 7/24 to arrange last minute experiences like horse-back riding, a cooking class, a hot air balloon flight, or just a nice dinner in a restaurant that you may not find on your own.
Where we should start?
------------------------------------
Would you like us to tailor you a private itinerary, including a self-drive tour program? Benefit from our expertise. We offer tailor-made tours to Turkey for all interests and desires, from romantic honeymoons and scenic self-drive road trips to photo tours with experienced photographers and cultural tours in major destinations. We arrange everything for your Turkey Tours, including hotel bookings, airport transfers, guided tours, and top-notch experiences. We want you to have a great time in Turkey and make sure your trip is a memorable one as we have escorted so many tours in Turkey personally. Imagine dealing with only one person for all your travel details, receiving customized itineraries and recommendations which will suit exactly your travel interests. Contact Turkey Tour Organizer to get a personalized day by day itinerary for your trip to Turkey.
Kadir Akın
Kadir Akin is the managing partner of Turkey Tour Organizer Co. and a highly skilled travel advisor and tour guide. Kadir has worked in the tourist sector for more than 15 years, and he has a wealth of experience in trip planning and offering first-rate guiding services.
Whether visiting historical sites, trying the food, or finding off-the-beaten-path jewels, traveling with Kadir as your tour guide ensures a genuine and educational experience. Anyone looking for an insider's view of Turkey will find him to be a reliable and sought-after guide thanks to his love for his country and commitment to his profession.
Frequently Asked Questions