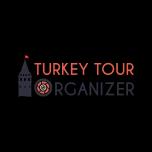 Where is Selime Monastery?
Selime Monastery is located in the end of the Ihlara Valley. It is the fourth and the last village established on Ihlara Valley. While the village is accessible by roads coming from Nevsehir and Aksaray provinces, it is also accessible by a peaceful walk from Ihlara and Belisirma villages. If you are driving to Cappadocia from Ankara or Konya, you will definitely drive close to Ihlara Valley. Selime Village is on the way to Ihlara Valley from the Aksaray – Nevsehir main road. Selime will be the first village to encounter after turning to Ihlara direction. Spectacular views of Ihlara Valley will greet you when you get to the parking area of Selime Monastery. I highly recommend to park your car and spend around an hour in Selime Monastery.
What to see in Selime Monastery?
There is a monumental tomb dedicated to Selime Sultan across the museum. It is not exactly known when the tomb was built but the architecture indicates the end of the 13th century. It is the era which was the end of the Seljukian Empire. After the fall of the Seljuks, Anatolia divided into many municipalities and one of this small regional tribes became one of the biggest empires of the world which we know as Ottomans today. Selime Town and the Monastery is named after the tomb of Selime Sultan today. The Monastery was built by the earl Christians of Cappadocia on a very advantageous location. While sheer rocks were perfect for security, Melendiz Stream supplied the water they would need. Ihlara Valley expands in between Selime and Yaprakhisar villages which created vast farming land for the monks living in the monastery. A Neolithic settlement located very close to Selime town is a proof of the locations advantage. Christians enlarged the monastery after the 4th Century as Christianity became the official religion of the Byzantium Empire. By the 13th Century, the monastery reached to what is seen today. Chuches, chapels, kitchens, wineries and dormitories scattered all over the cliff. There are churches and meditation caves carved into the fairy chimneys seen from the terraces of the Selime Monastery. There is a similar structure on the opposite side of the valley easily seen from Selime Monastery. However, due to the proximity to Yaprakhisar village, most of these caves are still in use of the local cappadocians living in Yaprakhisar Village. You should definitely drive to south after Selime Monastery and stop by Yaprakhisar village to make phenomenal pictures of the basin and the monasteries on both ends of the Ihlara Valley. We also recommend a walk in Ihlara Valley from Ihlara village to Selime Monastery which will take around 4 hours. It is a journey in time thanks to the churches, chapels, pigeon houses and beautiful landscape of Ihlara.
------------------------------------
Would you like us to tailor you a private itinerary including Selime Monastery? Benefit from our expertise. We offer tailor-made tours to Turkey for all interests and desires, from romantic honeymoons and scenic self-drive road trips to photo tours with experienced photographers and cultural tours in major destinations. We arrange everything for your Turkey Tours, including hotel bookings, airport transfers, guided tours, and top-notch experiences. We want you to have a great time in Turkey and make sure your trip is a memorable one as we have escorted so many tours in Turkey personally. Imagine dealing with only one person for all your travel details, receiving customized itineraries and recommendations which will suit exactly your travel interests. Contact Turkey Tour Organizer to get a personalized day by day itinerary for your trip to Turkey.
Kadir Akın
Kadir Akin is the managing partner of Turkey Tour Organizer Co. and a highly skilled travel advisor and tour guide. Kadir has worked in the tourist sector for more than 15 years, and he has a wealth of experience in trip planning and offering first-rate guiding services.
Whether visiting historical sites, trying the food, or finding off-the-beaten-path jewels, traveling with Kadir as your tour guide ensures a genuine and educational experience. Anyone looking for an insider's view of Turkey will find him to be a reliable and sought-after guide thanks to his love for his country and commitment to his profession.
Frequently Asked Questions