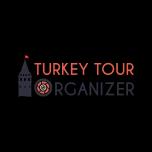 Selimiye Mosque, which Architect Sinan described as his masterpiece, is the crown of Edirne city. Built by Architect Sinan for Sultan Selim II between 1569-1575, the mosque first stands out with its four minarets with three equal balconies. These elegant minarets, which can be seen from far away, are arranged around the dome at the square's corners where the mosque floor sits.
The dome with a diameter of 31.5 m, connected with 8 elephant feet, together with the width and spaciousness it gives to the interior space it covers, makes it easily perceived at once. The dome also determines the outline of the mosque's external appearance.
Perfection has been achieved in the mosque's architecture and marble, tile, and calligraphy quality. The marble quality of the pulpit is superior to other mosques. Along with the mihrab side's walls, the pediments of the Sultan's loge and all lower floor windows are covered with elegant tile decor. The colors and compositions of the large tile panels on the mihrab wall and the ceiling's hand-workmanship below the Sultan's lodge are stunning.
Top Facts about Selimiye Mosque
✓ Architect Sinan was 79 years old when he started the construction of the mosque.
✓The Selimiye Mosque, which challenges centuries with its unique architecture and magnificence, can be seen from anywhere in Edirne due to its very flat topography.
✓Selimiye's dome is the product of Architect Sinan's superior genius. The dome, which was built uniquely without support from any half-dome, distinguishes it from other mosques' architecture.
✓Architect Sinan built Selimiye's dome bigger than Hagia Sophia's dome. The dome, carried by 8 elephant feet, is 31.26 meters in diameter and 42.30 meters in height. Dome weight is approximately 2 tons.
✓During the Selimiye Mosque construction, he used a mixture of Khorasan mortar, known to contain ostrich eggs. He placed these eggs between the oil lamps, just like in the Süleymaniye Mosque.
✓The muezzin loge of Selimiye Mosque has a special place. Unlike other mosques in Selimiye, the muezzin loge is located just below the dome. This area is a reduced form of the Kaaba in terms of four corners and scale. Its four large columns symbolize the four caliphs.
✓Since the minarets, where the incredible was achieved according to the conditions of the period, were designed in 3 ways, people who climb up at the same time can reach the top of the minaret without seeing each other.
------------------------------------
Would you like us to tailor you a private itinerary, including Selimiye Mosque? Benefit from our expertise. We offer tailor-made tours to Turkey for all interests and desires, from romantic honeymoons and scenic self-drive road trips to photo tours with experienced photographers and cultural tours in major destinations. We arrange everything for your Turkey Tours, including hotel bookings, airport transfers, guided tours, and top-notch experiences. We want you to have a great time in Turkey and make sure your trip is a memorable one as we have escorted so many tours in Turkey personally. Imagine dealing with only one person for all your travel details, receiving customized itineraries and recommendations which will suit exactly your travel interests. Contact Turkey Tour Organizer to get a personalized day by day itinerary for your trip to Turkey
Kadir Akın
Kadir Akin is the managing partner of Turkey Tour Organizer Co. and a highly skilled travel advisor and tour guide. Kadir has worked in the tourist sector for more than 15 years, and he has a wealth of experience in trip planning and offering first-rate guiding services.
Whether visiting historical sites, trying the food, or finding off-the-beaten-path jewels, traveling with Kadir as your tour guide ensures a genuine and educational experience. Anyone looking for an insider's view of Turkey will find him to be a reliable and sought-after guide thanks to his love for his country and commitment to his profession.
Frequently Asked Questions