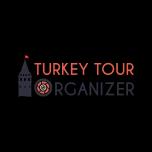 Sirince Village, 7 km away from Selcuk, is a settlement area with the opportunity to come and go from the region's tourism centers. Its road is asphalt and 350 meters above sea level. The foundation of the village goes back to the 5th century AD. Settling in the village, formerly known as Kirkinca-Cirkince (Ugly), is for several reasons. First, it protected the village from enemy dangers due to its mountainous and defensive nature; second, the people of Ephesusand Ayasuluk are away from malaria; The third is that its water is abundant, its soil is fertile, and its air is beautiful.
In some sources, the village's foundation coincides with the Aydınogullari period (14th century); According to another legend, it was in the time of the feudal lords. There are several rumors about where Cirkince's name came from. The most famous of these is that people asking for permission from their overlord to settle in another region say that the new place they find is too ugly not to envy the overlord.
With the liberation of Izmir, the population of the village started to decrease. In 1924, Turkish families from Thessaloniki and its environs started to settle in this village. The governor of İzmir, who came to visit the village in the 1920s, loved the village very much and, after spending some time, ordered the village's name to be changed to Şirince (Cute).
The village's architectural structure is different from other villages, and all houses have two floors of masonry,multi-window, and window sizes made at the same rate. The balconies were built as suspended balconies, and the basement was used as a pantry and kitchen. Window sides and eaves of the houses are decorated with painting and bird motifs. There are two churches in the village, a primary school with architectural features and a fountain, and nearly forty monasteries.
Tourism takes first place among the income sources of the village in recent days. Every month of the year, thousands of local and foreign tourists visit and take pictures, eat specially prepared patties, and drink house wine. The village's apple, cherry, peach, and strawberry wines are very popular because they are specially made at homes. Besides tourism, people earn their living by growing peaches, grapes, and apples.
Sirince is also famous for its Boutique style hotels, so we highly recommend staying in one of Sirince hotels during your visit to Turkey.
------------------------------------
Would you like us to tailor you a private itinerary, including Sirince Village? Benefit from our expertise. We offer tailor-made tours to Turkey for all interests and desires, from romantic honeymoons and scenic self-drive road trips to photo tours with experienced photographers and cultural tours in major destinations. We arrange everything for your Turkey Tours, including hotel bookings, airport transfers, guided tours, and top-notch experiences. We want you to have a great time in Turkey and make sure your trip is a memorable one as we have escorted so many tours in Turkey personally. Imagine dealing with only one person for all your travel details, receiving customized itineraries and recommendations which will suit exactly your travel interests. Contact Turkey Tour Organizer to get a personalized day by day itinerary for your trip to Turkey
Kadir Akın
Kadir Akin is the managing partner of Turkey Tour Organizer Co. and a highly skilled travel advisor and tour guide. Kadir has worked in the tourist sector for more than 15 years, and he has a wealth of experience in trip planning and offering first-rate guiding services.
Whether visiting historical sites, trying the food, or finding off-the-beaten-path jewels, traveling with Kadir as your tour guide ensures a genuine and educational experience. Anyone looking for an insider's view of Turkey will find him to be a reliable and sought-after guide thanks to his love for his country and commitment to his profession.
Frequently Asked Questions