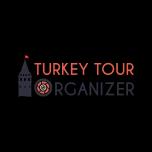 The Most Beautiful Beaches in Turkey
When it comes to summer vacation, the most important thing is of course the sea, sand, and sun trio. Therefore, it is important for everyone to determine the holiday destinations that suit their preferences. For example, would you prefer the sea to be warm or cold? Do you just want to sunbathe and swim or are you also interested in water sports? Although the most beautiful beach in everyone's mind differs according to preferences, we have compiled the Mediterranean and Aegean beaches that have won the appreciation of the majority. Here are the most beautiful beaches in Turkey;
Kaputas Beach - Kalkan
Kaputaş Beach is famous for its turquoise color. Generally, those who go from Kalkan to Kaş find this place by chance while following the coastal road with many bends. The lucky few with their bathing suits immediately meet the sea, but only after descending 200 steps.
In addition to those who discovered it by accident on their way to Kaş, it is one of the reasons for the flock of tourists from abroad. Kaputaş Beach, which always finds its place in the lists of "the most beautiful beaches in the world", gets crowded every summer.
Iztuzu Beach - Dalyan
Iztuzu Beach is another one of the most beautiful beaches of the Mediterranean, whose beauty has been proven many times. It is one of the 10 best beaches in the world according to The Independent, and according to The Times, it is the most beautiful open space in the world. It was shown as the 7th best beach in the world not only by the newspapers but also by Trip Advisor.
Ovabuku - Datca
Ovabükü is one of Datça's most popular bays. Despite being selected by the Guardian newspaper as Turkey's most beautiful bay, it is actually not popular in Turkey. The reason is that Datça roads are a bit troublesome ... Ovabükü, with small pensions and restaurants around it, is located in the village of Mesudiye. Village life and a quiet beach can be a good alternative for those who are tired of classical holiday destinations and crowded beaches.
Just remember, the beach is stony, not sand. And if you don't mind that the way to go is a bit bumpy, a deep blue sea will be waiting for you at the end. Ovabükü is the right choice for those who want to live the village life and swim on a beach with untouched naturalness. In fact, it is so natural and sometimes uninhabited that it is said that fish and sea creatures that are not generally found on beaches can be observed at a short distance from the shore.
Butterfly Valley - Fethiye
Surrounded by 350 meters of cliffs, Butterfly Valley is located in Fethiye - Oludeniz region. Those who want to come here can only access it by sea because the valley is surrounded by high cliffs. But once you come from the sea, you can climb the mountain with a rope. There is no place to stay in the valley, there are treehouses and tents for visitors. It is possible to come back or stay after enjoying the sea by a daily boat.
Those who go to Butterfly Valley between the sea and steep cliffs say that time stops here. They may be right because when you get here, you are completely disconnected from the outside world. This is a place where botanists and entomologists are closely interested and studied because of the vegetation and 100 types of butterflies that live on it. So it's extremely unusual.
A facility was established in Butterfly Valley to protect nature and to host incoming visitors. This facility makes life in the valley possible between March 1 and November 1, providing electricity and hot water. Projects are carried out in the fields of purification, sea cleaning, and clean energy in the field.
Oludeniz - Fethiye
Another beach whose beauty is legendary and even registered many times is Ölüdeniz. For example, according to the poll of the German Bild Newspaper, it was chosen "the most beautiful beach in the world" in 2006, with 82 percent of the votes. Its feature is that it is in the shape of an abalone. In other words, it looks like an almost completely closed lake. Although the water is shallow and calm, the circulation is quite intense at the bottom of the water and it can remain clear and clean because the water level rises and falls every 2-3 days. Oludeniz's blue flag beaches can be a very good choice for those who love smooth and warm water.
Oludeniz, which is 15 km away from Fethiye, can be reached both by land and by sea. Moreover, many places (Butterfly Valley, Göcek, 12 islands, Gemiler Bay, Karacaören, Aya Nikola Island) can be reached from here. Oludeniz can be a good reference point for those who do not want to stick to one place.
In addition, many activities such as paragliding, underwater diving, safari, rafting can be done in the town. Or, instead of dealing with other activities, you can just enjoy the sea. Fethiye and, of course, Ölüdeniz have been popular for many years, so it may not be possible to find vacancies in the hotels around between May and October. Therefore, let's remind you that it is a region that needs to be booked early.
Ilica Beach - Cesme
Çeşme Ilıca Beach is another beach that conquers the hearts with its fine-grained sand, clear and shallow water. The warm sea of Ilıca is one of the unchanging and beautiful things about Çeşme, in addition to the increasing crowd and construction, as in popular holiday resorts. Because the sea water is shallow and clear, even if you move 15-20 meters in the sea, the water level is only up to your waist. No matter how far you go, you will notice that you can still see the bottom of the water.
Sarimsakli Beach - Ayvalik
Another of the cool waters is in Ayvalık. Located in Ayvalık district of Balıkesir, Sarımsaklı Beach is one of the most beautiful beaches of the Aegean. The sea water is cool but clear, so it's worth a little pain! :) The presence of hotels and restaurants along the coastline adds movement to the region. Corn and ice cream vendors are not missing on the beach. There are even those who come to the shore by boat and sell melon filled with ice cream, let alone the sellers on the land. It would not be a lie if we say Sarımsaklı is a beach rich in eating and drinking facilities. Despite the stunning heat in July and August, Sarımsaklı, whose water never gets warmer, is one of the best beaches with its clear water and fine sand.
Patara Beach - Kas
Patara Beach is one of the beaches used as 'desert' in Turkish movies. The 18 km long desert-like beach of Patara, an ancient city in Antalya's Kaş district, is one of the most beautiful beaches. The beach near the ancient city of Patara is the longest and largest beach in the region. With its fine sand, shallow water and constant wind, it pleases both vacationers and windsurfers.
------------------------------------
Would you like us to tailor you a private itinerary, including the most beautiful beaches in Turkey? Benefit from our expertise. We offer tailor-made tours to Turkey for all interests and desires, from romantic honeymoons and scenic self-drive road trips to photo tours with experienced photographers and cultural tours in major destinations. We arrange everything for your Turkey Tours, including hotel bookings, airport transfers, guided tours, and top-notch experiences. We want you to have a great time in Turkey and make sure your trip is a memorable one as we have escorted so many tours in Turkey personally. Imagine dealing with only one person for all your travel details, receiving customized itineraries and recommendations which will suit exactly your travel interests. Contact Turkey Tour Organizer to get a personalized day by day itinerary for your trip to Turkey.
Serdar Akarca
Since 2008, Serdar Akarca, a highly accomplished Senior Software Engineer, has significantly contributed to a number of projects. He inevitably ran across his friend Erkan because of his unwavering desire for traveling to new places and immersing himself in other cultures. Together, they established Turkey Tour Organizer Co., where Serdar is in charge of running the business's website and social media pages.
Beyond his technical abilities, Serdar has a genuine curiosity to experience various cultures and a strong interest in travel. His dedication to exhibiting Turkey's beauty and giving tourists an amazing experience across the nation's great destinations is motivated by this passion.
Frequently Asked Questions