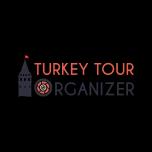 Ferit Orhan Pamuk is a Nobel Prize awarded Turkish novelist. He is one of the most world-famous authors whose books are published in 63 languages and sold more than 13 million copies. Orhan was born in Istanbul in 1952. He was a member of an upper-class Circassian family. He wanted to be a painter after studying at Robert College. As a result, he started his degree in architecture at the Istanbul Technical University. He changed his mind in the university and quit the architecture faculty after three years and continued his education in the Institute of Journalism at the University of Istanbul as he wanted to be a writer. He started to write regularly after 1974 and prizes arrived one by one afterward. He started to win international prizes by 1990 before receiving the Nobel Prize in 2006. Orhan gained more popularity after 20 years of writing. His fifth novel New Life became the quickest bestseller in Turkish literature. He also gained more popularity in his efforts to defend the minority rights in the Republic of Turkey. Besides his writing career, Orhan Pamuk is a screenwriter and a photographer. His first exhibition took place in 2019 named 'Balkon' which stands for balcony in Turkish. Orhan Pamuk published his photos of Istanbul taken from his own balcony taken with a telephoto lens. 600 photos taken in a five-month time frame were exhibited at the Yapı Kredi Culture and Arts building on Istanbul's pedestrian-only IstiklalStreet. He started to dream about his Museum of Innocence project in the 90s and realized the first step by publishing the book Museum of Innocence in 2008.
The book of Museum of Innocence
The Museum of Innocence book was published in August 2008 by Orhan Pamuk after receiving the Nobel Prize in Literature. It is telling us a love story between a rich businessman and his distant poor relative. The love story of Kemal and Fusun is set in between 1975 and 1984 in Istanbul. They are coming across while Kemal is shopping for his fiancée. A deep relationship is established between them in 45 days. Kemal thinks he can carry on this secret relationship along with his marriage. Fusun disappears after his engagement and Kemal breaks up with her only to find Fusun married next year. She accepted to meet as a distant relative with Kemal. For the next 8 years, Kemal visits her house and expresses his love to her in many ways. He carries items from her house to his own house to find comfort. Fusun's father passes away and she breaks up with her husband which gets our couple together. After traveling in Europe, they are getting married but the couple separates for eternity. Kemal considers converting the house of Fusun to a museum of memorabilia related to their 8-year long relationship.
The Museum of Innocence
The Museum of Innocence was the second phase of Orhan Pamuk's Museum of Innocence project. An old building was restored and converted to a beautiful museum in the Cukurcuma district of Istanbul and opened in 2012. The museum was announced as the winner of the 2014 European Museum of the Year Award on May 17, 2014. The museum exhibits items representing the life of the upper-class of an Istanbulite in the last quarter of the 20th Century. It exhibits more than a thousand items mentioned in the book of The Museum of Innocence. Things that the characters of the book used, wore, heard, saw, and collected are published in small cabins in the museum today. Pamuk started to collect the items displayed in the museum in the 90s. While some items belong to Orhan Pamuk and his family, some are handed out by his friends, some are bought in Istanbul, and some are bought from different cities of the world. However, items exhibited are not coming with this source of Information. The Museum of Innocence is open for visitors every day except Monday from 10 AM to 6 PM. Tickets are 40 Turkish Liras per person for adults and 25 Turkish Liras for students as of March 2022.
Serdar Akarca
Since 2008, Serdar Akarca, a highly accomplished Senior Software Engineer, has significantly contributed to a number of projects. He inevitably ran across his friend Erkan because of his unwavering desire for traveling to new places and immersing himself in other cultures. Together, they established Turkey Tour Organizer Co., where Serdar is in charge of running the business's website and social media pages.
Beyond his technical abilities, Serdar has a genuine curiosity to experience various cultures and a strong interest in travel. His dedication to exhibiting Turkey's beauty and giving tourists an amazing experience across the nation's great destinations is motivated by this passion.
Frequently Asked Questions