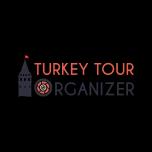 The Old and The New Together: Eskisehir
Eskisehir; a distinguished city that keeps history and modernism alive together. The city, which dates back to the Hittites period, is a well-established settlement with traces from different time periods from ancient times to today.
Eskisehir, which is also a student city; is a must-see stop with its cultural structure, nature and living standards. the city has become one of the most popular routes in Turkey's domestic tourism in recent years; It is highly inspiring with its gondolas on Porsuk Brook, beach in the center, parks, and gardens.
Therefore, in this article, we will take you to one of the most beautiful cities in Anatolia. If you are ready, let's start our journey and take a trip to Eskisehir.
Where is Eskisehir?
Eskisehir is located in the Upper Sakarya Section of the Central Anatolia Region. The city, located on the historical Silk Road, is located in a very important place geographically. With Ankara in the east, Kütahya and Bilecik in the west, Afyonkarahisar in the south and Bolu in the north, Eskisehir draws attention with its city plan, lively streets, and pleasant people.
So, how can you reach this modern and beautiful city that lies on the banks of the Porsuk River?
How To Get To Eskisehir?
You can reach Eskisehir, which has many beauties to see, by road, rail and air. You can easily reach the region, especially with direct flights to Eskisehir Airport.
Places to See in Eskisehir
Eskisehir is a city that carries traces of different civilizations, yet still inspires with its modern structure. Let's take a look at the must-see places in Eskisehir, which attracts attention with its cultural texture and natural life.
✓Odunpazari houses ✓Porsuk Stream and Islands Region ✓Yazilikaya Valley ✓Sazova Park
Odunpazari Houses
Historical Odunpazarı Houses are among the landmarks of Eskisehir. These houses, most of which have two floors, are one of the stops that should be seen when you come to Eskisehir. These structures from the Ottoman period are among the most touristic places in the city.
Life in these houses, which resist time and preserve their traditional architectural features, continues today as in the past. Some buildings in the region, where Ottoman architecture and culture continue to live, also serve as boutique hotels, restaurants or cafes.
Porsuk Stream and Islands Region
Porsuk Stream is one of the beauties that make Eskisehir a great city. This river, passing through the city center, divides the city into two. Porsuk Stream, the long branch of Sakarya River, draws attention as another symbol of the city.
The most beautiful part of the Porsuk Stream, one of Eskisehir's most important touristic areas, is the spot called the Islands Region. There are many restaurants and cafes at this point. When you come here, you can have your meal and drink with an exquisite view.
Yazilikaya Valley
One of the old regions of Eskisehir is Yazılıkaya Valley located in Yazılıkaya Village.
This region, which is thought to be used by the Phrygian civilization as a religious center, draws attention to its historical rock monuments and water cisterns.
The "Midas Monument" in this ancient settlement, also known as the Phrygian Valley, is also very popular.
Sazova Park
The park, known as "Eskisehir's Disneyland", is one of the city's popular routes. Sazova Park, which offers fun, science, and culture together, is a place where you can have a very pleasant time.
------------------------------------
Would you like us to tailor you a private itinerary, including Eskisehir? Benefit from our expertise. We offer tailor-made tours to Turkey for all interests and desires, from romantic honeymoons and scenic self-drive road trips to photo tours with experienced photographers and cultural tours in major destinations. We arrange everything for your Turkey Tours, including hotel bookings, airport transfers, guided tours, and top-notch experiences. We want you to have a great time in Turkey and make sure your trip is a memorable one as we have escorted so many tours in Turkey personally. Imagine dealing with only one person for all your travel details, receiving customized itineraries and recommendations which will suit exactly your travel interests. Contact Turkey Tour Organizer to get a personalized day by day itinerary for your trip to Turkey.
Erkan Dülger
Erkan Dulger, a seasoned expert in the travel and tourism sector, has devoted more than 17 years of his life to planning wonderful journeys for people all over the world. Erkan has made a great career as a travel consultant and prosperous business owner. He was born with a deep enthusiasm for exploration and a desire to introduce people to beautiful places.
Erkan traveled to the United States in search of knowledge and practical experience, where he spent four years honing his craft while working at various hotels. He was able to better comprehend the complexities of the travel industry as well as the various demands and expectations of travelers thanks to this priceless experience.
Erkan had always dreamed of starting his own travel business, one that would reflect his passion for crafting extraordinary travel experiences. Erkan founded his own travel company in 2015 after realizing his dream via intense determination and strong faith in his abilities.
Frequently Asked Questions