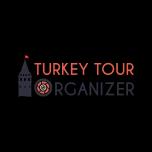 How far is it from Kaleici/Antalya?
Takes around 32 miles from Kaleici/Antalya, Aspendos Theatre is a "must-see" site located near Serik. However it won't cover your whole day so you need to combine it with somewhere elses (Either Kursunlu or Duden waterfalls, Perge Ancient City and Antalya museum can be a nice tour program for a day trip in Antalya)
History
The theatre of Aspendos is the best preserved ancient theatre located in Turkey. In another word I can say that it is the most impressive Roman structure of Pamphylia as well (province of Roman Empire). Upper section (as you can see from the picture above) is the most scenic point of the theatre. Once it was covered by marble and luxuriously decorated with 40 columns. The capacity of the theatre is about 15,000 people. After all these years, Seljucks repaired some parts of the theatre and used it as a caravanserai for a while by adding some small additions.
It was built in the time of Emperor Marcus Aurelius (161-180 AD) as a gift to the city and dedication to the gods of the city.
Funny Romans
How can you ignore the hot weather and wear these costumes to entertain visitors? These two friends deserve a definite applause. There is also a photographer in the team and they are posing with their funny looks. You can have a chance to take some pictures with them as a nice memory. At the entrance, you will see the section that you can purchase your pictures by choosing from the computer. Here is another one with Naz;
------------------------------------
Would you like us to tailor you a private itinerary, including the Aspendos Theatre? Benefit from our expertise. We offer tailor-made tours to Turkey for all interests and desires, from romantic honeymoons and scenic self-drive road trips to photo tours with experienced photographers and cultural tours in major destinations. We arrange everything for your Turkey Tours, including hotel bookings, airport transfers, guided tours, and top-notch experiences. We want you to have a great time in Turkey and make sure your trip is a memorable one as we have escorted so many tours in Turkey personally. Imagine dealing with only one person for all your travel details, receiving customized itineraries and recommendations which will suit exactly your travel interests. Contact Turkey Tour Organizer to get a personalized day by day itinerary for your trip to Turkey.
Erkan Dülger
Erkan Dulger, a seasoned expert in the travel and tourism sector, has devoted more than 17 years of his life to planning wonderful journeys for people all over the world. Erkan has made a great career as a travel consultant and prosperous business owner. He was born with a deep enthusiasm for exploration and a desire to introduce people to beautiful places.
Erkan traveled to the United States in search of knowledge and practical experience, where he spent four years honing his craft while working at various hotels. He was able to better comprehend the complexities of the travel industry as well as the various demands and expectations of travelers thanks to this priceless experience.
Erkan had always dreamed of starting his own travel business, one that would reflect his passion for crafting extraordinary travel experiences. Erkan founded his own travel company in 2015 after realizing his dream via intense determination and strong faith in his abilities.
Frequently Asked Questions