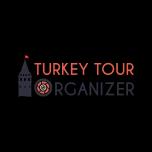 Tips for families travelling to Turkey
Turkey will be one of the best destinations that you have taken your family. Here in this beautiful country, you can ride camels, horses or donkeys in Cappadocia. Outdoor activities like quad bike rides, jeep safaris and easy hikes are available for a family almost all over the country. You can do a hot air balloon flight in Cappadocia and paragliding in Fethiye, Oludeniz or Pamukkale. Ancient shopping malls like Grand Bazaar and Spice Market are oriental and fun as well as the big bustling new ones in big cities with designated areas for children keeping your children entertained as you wander around the international brands. Did you know the Archaeology Museum of Antalya is the only museum in the world with a kids section? Turkey is not only about beaches and malls but there are hundreds of Ancient Cities and some are with ancient pools that your family can actually swim in and some are with gladiators taking you to a small journey in history. If you would like to dressup like Hector and beat Achilles; come to Turkey! Turkeys nature is not full of dangerous insects and animals so be comfortable as your children wander around the beaches, chasing lizards or looking for birds. Please find some more infoabout Fam-trip to Turkey below;
Family Friendly Destinations
Here is a map of Turkey showing the most popular family friendly destinations of Turkey. You can easily see them that destinations such as Cappadocia, Antalya, Ephesus, Pamukkale and Fethiye - Marmaris have all airports nearby making them easily accessible with an hour flight from Istanbul or Ankara or Izmir. All destinations above are different than each other regarding the hotels, outdoor and indoor activities and landscape so a travel agent will need some little information about your family's interests to tailor the best trip for you.
Temperatures in summer are quiet warm in Turkey and almost all the tourist destinations summer temperatures are around 30 from June to September. From April to November you can wander around Turkey comfortably but if swimming and cruising is a must for your family, July and August is the best yet the expensive season for that. On the other hand, in November you can play snow balls with your family here in Cappadocia and fly to Antalya to swim in the last sunny days of Turkey. Most of the hotels in Turkey have air conditioning and central heating but make sure your hotel have one of them for summer and winter. It is always hard to drag the children out of the pool and beach to go to an ancient city or a tour in town so do it before 11 am after breakfast before they wake up to realize the program of the day. The ancient cities have cafes and restaurants in general nearby but the inside lack shading and can be unbearable for children after 11:30 so don't push their limits, go to the beach :) Even though markets are scattered frequent enough for water and snacks, it is always better to carry a big bottle of water. Sunscreen is recommended as well from 10 am to 5 pm.
Before coming to Turkey, you can get your online visa from https://www.evisa.gov.tr/en/ There is a language bar on top right and you can pay your visa fee with a credit card and then you are ready! Turkish Airlines and many international flight companies are carrying passengers to Istanbul, Ankara, Antalya and Izmir during the year so you can take one of them over Europe to come to Turkey. Maximum 3 flights will take you to Turkey from the other end of the world and all major cities have direct flights to Turkey. The size of the country is big as well and the domestic flights are frequent enough for families. Except Istanbul, renting a car is recommended if you like road trips. Use the public transport in Istanbul to get around and if you will have a centrally located hotel in Sultanahmet area, public transport will be unnecessary as well. Taxis are not always reliable so please check the meter is up and running and google-maps or your navigator to the destination you are going. Train transportation is still developing in between big cities so stick with air and land for a while. Public transportation is more convenient for travelling in big cities again so for destinations like Cappadocia, Ephesus, Pamukkale and Antalya, you can drive on your own or get a designated driver.
Turkish kitchen is big, yummy, sweet, spicy and everything a Mediterranean, Middle Eastern and European kitchen has. Most of the decent restaurants will have beautiful, delicious and healthy food for your family. If the children is looking for like they had in home, try meat balls or Turkish pizza which has many varieties of meat, chicken, vegetables or cheese. Street food is big in Turkey so give a chance to a couple of them. Your children will love the apple tea served in almost all restaurants, cafes and tea houses in Turkey and pamper yourself with black Turkish tea. There is always a tasting sections around the food courts in shopping malls so go for it. You can also encounter people handing out food or sweets in the streets which comes from the traditions of Anatolia that you can try. It is always better to ask the volume of spices in the kebabs which may not be convenient for children. If you don't like spicy, avoid the little green pickled peppers on the tables of doner kebab restaurants.
While travelling with children, it may be hard to keep them focused to all history and culture Turkey has but you can combine the tours with some entertaintment and reward them after lunch with parks or interactive museums so this will keep them focused along the day. After an half day in the old city of Istanbul, you can take your family to Museum of Rahmi Koc which is a museum of industry but have some model trains and planes which will be interesting for the small members of your family. Miniaturk museum in Istanbul is full of models of monuments in Turkey that you can pencil it up to your calendar as well. There is a waterpark in Kusadasi town out of Ephesus so you now know what to do after lunch there. Bodrum castle and one of the underground cities in Cappadocia will be the highlight of your trip since they will be impressive for both the parents and the kids. Camel or Horse back ride is recommended in Cappadocia after a hectic morning in the open air museum of Goreme which is full of rock carved churches. No need to think about what to find to entertain the little when you end up in the beach. When you do, look for the blue flags for clean sea waters. Most of the public beaches don't have lifeguard so please beware of your children along the day. Your hotel will have a lof water sports that you can try with your teenagers. If you are looking for a quieter beach, there are many in the west and south west coastline of Turkey, you just need a map for that.
Turkey is a secular country and you will be as comfortable as in Europe. Long sleeves and pants for men and women are recommended while visting mosques. Since Turkish people are very friendly, don't be surprised when a shopkeeper or a stranger in the street is interested in your kid, grabbing him up, touching his head or cheek saying 'Masallah' in arabic which means God bless you. 10 to 15 % of tip is recommended if you have a nice service which is not a must so nobody runs after you if you don't tip. Along with the Turkish Lira, you can use US, CA, AU Dollars, Euros, Pounds and Yen easily while shopping around and also Credit cards. Not the banks but the jewellery shops are recommended to exchange because of better rates. Yes you should bargain in Turkey :) Try not to offend the dealer and start from the half price and try to meet in between your offer and what the salesman asked for the thing. Cash will always be better and more powerful while bargaining.
Be ready for prayer calls which takes place 5 times a day from the sunrise to sunset. If your hotel is located nearby a big mosque, it is better to use ear plugs during your sleep. Diapers and baby food is plenty in supermarkets as well but 'Eczane' is the sign to look for if you need any medication (Drug store - pharmacy). Keep coins with you all the time since most of the toilets are 1 lira. Some accept 50 EURO cents but not cash of other currencies. If you are not getting a 24/7 assisted package from a travel agency, you will need emergency numbers like 110 for fire, 112 for ambulance and 155 for police. If you are in the outback it is 156 to call for military police which will be quicker to come up! You may end up with language barrier while calling these numbers so it is better to have a dictionary as an application and learn some words like Merhaba meaning hello. The most challenging word to learn will be Tesekkurler for Thank you which is pronounced Tesh-ek-ker-ler or Tea-Sugar-A-Dream. Don't push yourself, say SAOL! which means like Thanks or cheers.
Would you like us to tailor you a private Family Vacation? Benefit from our expertise. We offer tailor-made tours to Turkey for all interests and desires, from romantic honeymoons and scenic self-drive road trips to photo tours with experienced photographers and cultural tours in major destinations. We arrange everything for your Turkey Tours, including hotel bookings, airport transfers, guided tours, and top-notch experiences. We want you to have a great time in Turkey and make sure your trip is a memorable one as we have escorted so many tours in Turkey personally. Imagine dealing with only one person for all your travel details, receiving customized itineraries and recommendations which will suit exactly your travel interests. Contact Turkey Tour Organizer to get a personalized day by day itinerary for your trip to Turkey.
Kadir Akın
Kadir Akin is the managing partner of Turkey Tour Organizer Co. and a highly skilled travel advisor and tour guide. Kadir has worked in the tourist sector for more than 15 years, and he has a wealth of experience in trip planning and offering first-rate guiding services.
Whether visiting historical sites, trying the food, or finding off-the-beaten-path jewels, traveling with Kadir as your tour guide ensures a genuine and educational experience. Anyone looking for an insider's view of Turkey will find him to be a reliable and sought-after guide thanks to his love for his country and commitment to his profession.
Frequently Asked Questions