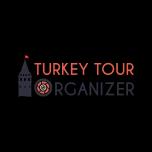 Travel Light!
If you are a traveler; it does not matter where you are going or how many days you will be away from home, you should travel light as much as you can. Do you really need 10 different shoes and an iron? If you make the right choices, you'll definitely have lots of benefits.
Leave the Guide Books at Home
Instead, take copies of necessary papers so you don't have to deal with a huge book in your baggage.Besides, all the details and information you need is on the internet now.
Make the Right Choice at the Security Lines
If you compare the 2 different lines one with families and kids and the others are just singles wearing a suit,you will easily realize how singles move faster and the other line is spending lots of time.
Learn a few foreign word
Local people like to hear their language from a foreigner. You don't have to push harder! Just a few words such as Hello, Good Morning, How are you? You can leave a smiley face to a local after you say a few local. Your tour guide will be happy to teach you some short ones.
Major spots or off the beaten routes?
If it is your first visit to a certain country, of course major tourist destinations should be on your list to visit.However, it makes more sense to combine your itinerary with the less seen sites as well. Visiting small towns, having conversations with locals, cultural Activities will definitely make your trip more enjoyable. Take Turkey as an example. Of course major tourist spots is definitely a must such as Hagia Sophia, Palaces,Mosques in Istanbul, Cappadocia, Ephesus Ancient City and the rest. In addition to this itinerary – If you have time – you should also add a village visit, a hike in a Valley in Cappadocia, explore the back streets of Istanbul, have unique tastes of the locates. "Turkey Tour Organizer" will be happy to be at your service if you are interested…
Internet
Having a device has internet can be a lifesaver in some certain points. Looking for a nice Restaurant to have a dinner? Check it out online! Or would you like to call your friends and relatives at home? The cheapest options are the social media of course…
Don't change your Money at Hotels
You can check the closer change offices instead. Not every hotel, but most of them has lower rates so it will be better to ask your guide for a chance Office. If you are travelling alone,online search can be helpful as well.
No Need for a lot of Money
ATM machines are everywhere now!Additionally, you can use your credit card as well. However it is always convenient to have some cash on you to buy some small things such as a bottle of water, or a sandwich etc.
Book a Tour Guide
For travelers, it is still a dilemma weather to have a guide while touring or not. Some travelers think that having a tour guide is unnecessary since the major tourist spots for most of the countries have enough explanation and easy to Access. However, this is not the point.
A tour guide can go deep and explain the history with all the details and tell you the stories, show the hidden spots etc... You basically can be a real local while having a tour with a guide. We of course cannot say that all the tour guides have that kind of passion. You have to have an experienced one. A reliable travel consultant can be really helpful at this point.
Use a Travel Agent
Speaking of a travel consultant, I highly recommend all the travelers to use a travel agent instead of trying to finalize all sort of details on your own. Here are some benefits;
They are a definite time savers; Looking for a hotel by considering your budget and interests and don't know what option is suitable for you? If you try to do it on your own, it definitely will take a lot of time. You'll most probably search tones of travel forums to have a suitable option for only one destination. A reliable travel agent should have a huge, updated hotel list in their hand so they can easily figure out what hotel in what destination will be more convenient for you.
Less stress; Planning a trip can be stressful. There are so many options and details to worry about. They do the work, resulting in less stress for you.
TripCancellation; Thinkabout an unexpected situation happened in your life and you unfortunately needto cancel your trip. Then you will deal all your arrangements separately suchas hotels, flights, transfers, tours, activities etc.… Can you imagine how itcan be stressful to do all these work? If you book all these services over atravel agent, all you need to do is to let them know and they will take carethe rest
Budget Issue; Some travelers think that it will be more expensive if they book the services via a travel agent! Well, not exactly! Of course there are some travel agents who are requesting an additional service charge with these agents, your vacation can cost more. However most of the agents are having their benefits from the services they book for you.
Leave the work behind
This is so important and I can't blame you if you don't. Cause I unfortunately do the same thing. But I am a travel agent and I have to :) Every single moment of your vacation is pretty important. You need to be relaxed and enjoy your day.If you think too much about your work, it can ruin whole your program and we don't want that...
------------------------------------
Would you like us to tailor you a private itinerary that covers the unique destinations in Turkey? Benefit from our expertise. We offer tailor-made tours to Turkey for all interests and desires, from romantic honeymoons and scenic self-drive road trips to photo tours with experienced photographers and cultural tours in major destinations. We arrange everything for your Turkey Tours, including hotel bookings, airport transfers, guided tours, and top-notch experiences. We want you to have a great time in Turkey and make sure your trip is a memorable one as we have escorted so many tours in Turkey personally. Imagine dealing with only one person for all your travel details, receiving customized itineraries and recommendations which will suit exactly your travel interests. Contact Turkey Tour Organizer to get a personalized day by day itinerary for your trip to Turkey.
Erkan Dülger
Erkan Dulger, a seasoned expert in the travel and tourism sector, has devoted more than 17 years of his life to planning wonderful journeys for people all over the world. Erkan has made a great career as a travel consultant and prosperous business owner. He was born with a deep enthusiasm for exploration and a desire to introduce people to beautiful places.
Erkan traveled to the United States in search of knowledge and practical experience, where he spent four years honing his craft while working at various hotels. He was able to better comprehend the complexities of the travel industry as well as the various demands and expectations of travelers thanks to this priceless experience.
Erkan had always dreamed of starting his own travel business, one that would reflect his passion for crafting extraordinary travel experiences. Erkan founded his own travel company in 2015 after realizing his dream via intense determination and strong faith in his abilities.
Frequently Asked Questions