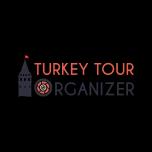 Tunel of Istanbul became the second subway of the world when it was opened in 1875. It was built to help the passengers of Karakoy port especially going up to the Beyoglu district where the night life of Istanbul was before the high end restaurants and clubs by the Bosporus. First subway of the world was built in England in 1863 making the Tunnel the second subway of the world. Being in Istanbul's European part however makes Tunnel the first subway in the European mainland.
The Tunnel of Istanbul was planned by a French engineer travelling to Istanbul. After seeing the pedestrian traffic in between Karakoy and Beyoglu districts, he thought of a public transportation system that can carry roughly forty thousands of pedestrians climbing the stairs everyday. Eugène-Henri Gavand presented his project to Ottoman Sultan Abdulaziz in 1868. After approval, Tunnel became the first Build-Operate-Transfer project of the Turkish People. The construction started in 1871 and finished in 1875. Electricity was installed in 1910 and was transferred to Istanbul Municipality in 1939. It was renewed by a French company in 1970. Tunel carried millions of people from Galata to Beyoglu since then through its 573 meters of tunnel carved by hand.
How to use Tunel in Istanbul Tours
You can use the Tunnel in two different ways. Obviously to go up or down as Tunnel has only two stops. It is among the rare subways of the world that you cannot get off at the wrong station. First alternative is to use the Tunnel after lunch in the Galata Bridge or Karakoy area. You can start exploring the Beyoglu district, locally famous passages like Cicek or French Street. Pedestrian only street of Beyoglu is full of churches and old apartments that witnessed the fall of an empire and establisment of a republic. Book stores are surrounding the exit of Tunel on Beyoglu district and cafes on the way down to the Galata area are very convenient to look over a book you have just bought. You can continue walking downhill to Galata Tower and watch Istanbul from an ancient view point.
If your hotel is located around Taksim square, you can use the Tunnel and the authentic tram both to get back to your hotel after walking in Beyoglu district, exploring the environs of Galata and climbing to the top of the Galata Tower. When you continue downhill from Galata Tower, you will be in Karakoy area. Karakoy is the new soho of istanbul with boutique hotels, fine dining restaurants and coffee houses. Galata bridge takes you to Eminonu area where the Spice market is. The back streets of Spice Market is full of locals shopping around. In the end of your excursion there, you can use the Tunel and the tram to take you back to the Taksim Square.
Besides the Galata Tower on above itineraries, you can explore a Rumi Dervish Lodge which was restored recently. Mevlana Celaleddin Rumi is the founder of Sufism in Anatolia. His students opened sufi dervish lodges toroughout the Turkish occupied land. It is a very informative experience as the museum presents broad information about Sufism and its development by Rumi and his followers.
There are a lot of music stores as well selling musical instruments, albums and rare gramophon records. You can enrich your collection as international records are available in these shops as well as local ones. Books with foreign languages are available in the book stores in Beyoglu and Galata districts. It is highly recommended to look over a brand new book in a brand new destination with a perfectly brewed organic coffee.
------------------------------------
Would you like us to tailor you a private itinerary including a stunning day tour in Istanbul? Benefit from our expertise. We offer tailor-made tours to Turkey for all interests and desires, from romantic honeymoons and scenic self-drive road trips to photo tours with experienced photographers and cultural tours in major destinations. We arrange everything for your Turkey Tours, including hotel bookings, airport transfers, guided tours, and top-notch experiences. We want you to have a great time in Turkey and make sure your trip is a memorable one as we have escorted so many tours in Turkey personally. Imagine dealing with only one person for all your travel details, receiving customized itineraries and recommendations which will suit exactly your travel interests. Contact Turkey Tour Organizer to get a personalized day by day itinerary for your trip to Turkey.
Serdar Akarca
Since 2008, Serdar Akarca, a highly accomplished Senior Software Engineer, has significantly contributed to a number of projects. He inevitably ran across his friend Erkan because of his unwavering desire for traveling to new places and immersing himself in other cultures. Together, they established Turkey Tour Organizer Co., where Serdar is in charge of running the business's website and social media pages.
Beyond his technical abilities, Serdar has a genuine curiosity to experience various cultures and a strong interest in travel. His dedication to exhibiting Turkey's beauty and giving tourists an amazing experience across the nation's great destinations is motivated by this passion.
Frequently Asked Questions