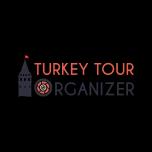 Turkish Coffee is an old coffee preparation and cooking method that has survived from the Ottoman Empire, which has an important place in Turkish culture. It has a unique tradition and place with its special taste, foam, smell and presentation. It is the only coffee served with grounds. The origin of coffee is known as the Arabian peninsula. Although the historical origin of Turkish coffee dates back to the Arab doctor Rhazes, who lived in the 10th century, its use dates back to 575 BC. Turkish coffee was obtained by boiling the coffee fruit in the historical Arabian Peninsula. With this preparation and cooking method, real coffee has gained its own flavor and aroma.
When Did Turks Meet With Coffee?
From Yemen to Mecca and Medina, coffee spread to Iran, Egypt, and Turkey through travelers at the end of the 15th century. There are two rumors put forward that the Turks met with coffee. The first of these is the bringing of coffee to Istanbul by two Syrian entrepreneurs in 1554. According to the second rumor, during the time of Yavuz Sultan Selim, Yemen Governor Özdemir Pasha brought coffee beans to Istanbul, and thanks to him, the palace met coffee. After the coffee maker was charged to the palace organization, the interest in coffee increased day by day. Since coffee was very important for the sultan, water to drink was started to be brought from spring, in addition to coffee. Then, over time, Turkish coffee culture began to spread to homes. Turkish coffee started to be cooked in pots and coffee pots with a brand new method of preparation by the Turks. In 1554, the first coffeehouse was opened in Istanbul.
Coffee, which reached Venice in 1615 by the Venetians who came to Istanbul, has also become a favorite of Europe. The first coffeehouse was opened in Venice in 1645, while Paris met with coffeehouses in 1643 and London in 1651.
Where Does Turkish Coffee Bean Come From?
Turkish coffee is a coffee made by brewing very finely ground coffee beans with boiled water. Although its name is Turkish coffee, its beans come from Brazil. The beans brought are roasted and packaged in Turkey. As the fame of the coffee coming from Yemen to Turkey spread around the world, Yemen's production was somewhat inadequate. After the 1600s, Brazil, Jamaica, Cuba, and Colombia, whose climate is suitable for coffee cultivation, started to produce. Turks have found the coffee that appeals to their taste in Brazil. Since the 1700s, Turkey has been getting its coffee from Brazil.
Which type of coffee is Turkish coffee made from?
Although Turkey does not produce its own coffee beans, it is a type of coffee that is prepared finely with its own grinding method and has a cooking technique. Although Turkish coffee has made a name for itself with its history, it is cooked in a coffee pot and served with Turkish delight in small cups with its grounds. Turkish coffee is a type of coffee with a long-lasting flavor and a very fine grinding process. The grinding fineness is fine, like flour, in powder form. Turkish coffee can be made from coffee that is cooked by powdering quality 100% Arabica beans. Arabica coffee beans are high acidity beans with a sweet, soft drink and an aromatic aftertaste.
It can also be made with all coffee beans suitable for brewing Turkish coffee. Good Turkish coffee cannot be obtained from over-roasted beans. All that is needed for a well-brewed Turkish coffee is a fine grinding mill and a suitable coffee pot. In order for the coffee to be very foamy, the coffee should be mixed before it is heated.
------------------------------------
Would you like us to tailor you a private itinerary that covers the unique cuisine of Turkey? Benefit from our expertise. We offer tailor-made tours to Turkey for all interests and desires, from romantic honeymoons and scenic self-drive road trips to photo tours with experienced photographers and cultural tours in major destinations. We arrange everything for your Turkey Tours, including hotel bookings, airport transfers, guided tours, and top-notch experiences. We want you to have a great time in Turkey and make sure your trip is a memorable one as we have escorted so many tours in Turkey personally. Imagine dealing with only one person for all your travel details, receiving customized itineraries and recommendations which will suit exactly your travel interests. Contact Turkey Tour Organizer to get a personalized day-by-day itinerary for your trip to Turkey.
Serdar Akarca
Since 2008, Serdar Akarca, a highly accomplished Senior Software Engineer, has significantly contributed to a number of projects. He inevitably ran across his friend Erkan because of his unwavering desire for traveling to new places and immersing himself in other cultures. Together, they established Turkey Tour Organizer Co., where Serdar is in charge of running the business's website and social media pages.
Beyond his technical abilities, Serdar has a genuine curiosity to experience various cultures and a strong interest in travel. His dedication to exhibiting Turkey's beauty and giving tourists an amazing experience across the nation's great destinations is motivated by this passion.
Frequently Asked Questions