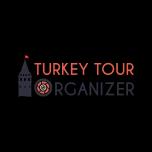 Turkish Dead Sea; Oludeniz
Oludeniz is a popular beach only thirty minutes away from Fethiye. Ölüdeniz is one of the only lagoons of Turkey. Proximity to Fethiye, Butterfly Valley, Hisaronu, Babadag, and Lycian Way puts Oludeniz to a very special place among the destinations of our country. From paragliding to hiking, sailing to scuba diving; Oludeniz is a very special resort town in the Republic of Turkey.
Where is Oludeniz?
Oludeniz is a district of Fethiye city. It is located by the Aegean Sea in the southwest of Turkey. Oludeniz beach is only 17 kilometers from Fethiye city center. Like Fethiye, Oludeniz marks the border of the ancient Lycia and Caria. The world-famous Lycian Way starts from Oludeniz and the first stage of the path is also the most scenic part of the Lycian Way with phenomenal views of the dead sea lagoon and the Butterfly Valley. You can reach Oludeniz after a one-hour scenic drive from Dalaman airport. Oludeniz is approximately 3 hours away from popular destinations such as Antalya, Pamukkale, and Bodrum.
What is special about Oludeniz Lagoon?
Like many other lagoons, Oludeniz is also formed on a shallow coastline with a constant freshwater source in the background. Today, while the Aegean waters can be rough in winter due to the winds, Oludeniz Lagoon will be peaceful like a sofa bed. The lagoon is supplied by many underground water sources which creates a constant flow of freshwater to the Aegean Sea and salty water into the lagoon.
What to do in Oludeniz?
Oludeniz is a very nice beach with pebble stones. While you can rest and fresh up at the beach watching the paragliders spinning on you, you can easily arrange the same for you as the gliders will be landing on the Oludeniz beach frequently during the course of the day. With a three thousand bed capacity, Oludeniz has various options of accommodations for all types of travelers. While you can camp in peaceful sites, you can also rent a luxurious villa with phenomenal views of the Lagoon and the Aegean Sea. There are many speed boats which can take you on full-day or half-day tours from Oludeniz beach. Butterfly Valley and Gemile Island can be visited in a half-day according to your preference with a speed boat with a designated captain. You can extend the day by walking in the Butterfly Valley and exploring the ruins on Gemile Island. Oludeniz is very close to the abandoned Greek Village Kayakoy and if you like to hike in nature, a walk from Kayakoy to Oludeniz will be another special memory of your Turkey trip. Besides booking paragliding at Oludeniz beach, you can book a diving trip at Oludeniz beach. For peace, adrenalin, or history; Oludeniz awaits you like any other Turkish town.
------------------------------------
Would you like us to tailor you a private itinerary, including Oludeniz? Benefit from our expertise. We offer tailor-made tours to Turkey for all interests and desires, from romantic honeymoons and scenic self-drive road trips to photo tours with experienced photographers and cultural tours in major destinations. We arrange everything for your Turkey Tours, including hotel bookings, airport transfers, guided tours, and top-notch experiences. We want you to have a great time in Turkey and make sure your trip is a memorable one as we have escorted so many tours in Turkey personally. Imagine dealing with only one person for all your travel details, receiving customized itineraries and recommendations which will suit exactly your travel interests. Contact Turkey Tour Organizer to get a personalized day-by-day itinerary for your trip to Turkey.
Kadir Akın
Kadir Akin is the managing partner of Turkey Tour Organizer Co. and a highly skilled travel advisor and tour guide. Kadir has worked in the tourist sector for more than 15 years, and he has a wealth of experience in trip planning and offering first-rate guiding services.
Whether visiting historical sites, trying the food, or finding off-the-beaten-path jewels, traveling with Kadir as your tour guide ensures a genuine and educational experience. Anyone looking for an insider's view of Turkey will find him to be a reliable and sought-after guide thanks to his love for his country and commitment to his profession.
Frequently Asked Questions