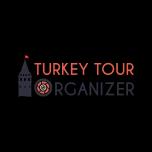 Ancient communities in Anatolia, Persia, and India used honey to make sweets and desserts in ancient times. Processed sugar and sugar made from sugar cane is a new technology in the Middle East. Dried fruit and nut-based sweets were very popular in the ancient imperial kitchens. Turkish delight is the most popular of them which can be found in different forms and names in the whole world at present. There is even a chocolate-coated confection named The Big Turk produced in Canada by Nestle. Today, Turkish delight is one of the most popular gifts tourists bring back home from Turkey to their families and friends.
Turkish delight is simply based on a gel made with starch and sugar. The most popular and preferred one in the domestic market is the double roasted Turkish delights with whole pistachios or hazelnuts. The most traditional Turkish delight is made from the world-famous fragrant pink rose that is heavily cultivated in the southwestern highlands. Isparta city is the capital of that rose and various shops located in and around the city. You will never miss one of them if you are visiting Sagalassos Ancient City or you are on a self-drive tour around Antalya. The origins of the Turkish delight-like confections are not known. Turkish delights are called lokum in the Turkish language. Al-lukum stands for the throat in Arabic and Turkish delights are called rahat al-hulkum which means throat comfort. Considering the fact that Turkish delights are mainly served with Turkish coffee or with cologne upon arrival to someone's house, Arabic name sounds very logical.
The first traces of Turkish Delight in the Ottoman era goes back to 1777 when Hadji Bekir opened his confection shop in Istanbul. Today, the 5th generation of Hadji Bekir is on duty and still sells one of the best varieties of Turkish delights. Like Turkish coffee, Turkish delight was transported by the Ottomans to Europe and the Mediterranean regions. Today, similar sweets are called or produced the same way in different parts of the world. Rosewater, mastic gum, or soapwort were the main characters in the Turkish delight in the past but today, almost all types of fruits and nuts are used in the making of these world-famous sweets. A tour in the Spice Market in Istanbul is not only an experience to the mouth but to your eyes as well thanks to the various colors of the delights. For me, the most impressive type of Turkish delight is the one filled with buffalo milk cream. I love the saffron-flavored delights as well as the double roasted pistachio-filled sweets. Rose petals, pistachio crumbs, or dried fruits such as apricots are embellishing the delicious Turkish delight giving it an impressive appearance before you comfort your throat.
------------------------------------
Would you like us to tailor you a private itinerary that covers the unique cuisine of Turkey? Benefit from our expertise. We offer tailor-made tours to Turkey for all interests and desires, from romantic honeymoons and scenic self-drive road trips to photo tours with experienced photographers and cultural tours in major destinations. We arrange everything for your Turkey Tours, including hotel bookings, airport transfers, guided tours, and top-notch experiences. We want you to have a great time in Turkey and make sure your trip is a memorable one as we have escorted so many tours in Turkey personally. Imagine dealing with only one person for all your travel details, receiving customized itineraries and recommendations which will suit exactly your travel interests. Contact Turkey Tour Organizer to get a personalized day-by-day itinerary for your trip to Turkey.
Serdar Akarca
Since 2008, Serdar Akarca, a highly accomplished Senior Software Engineer, has significantly contributed to a number of projects. He inevitably ran across his friend Erkan because of his unwavering desire for traveling to new places and immersing himself in other cultures. Together, they established Turkey Tour Organizer Co., where Serdar is in charge of running the business's website and social media pages.
Beyond his technical abilities, Serdar has a genuine curiosity to experience various cultures and a strong interest in travel. His dedication to exhibiting Turkey's beauty and giving tourists an amazing experience across the nation's great destinations is motivated by this passion.
Frequently Asked Questions