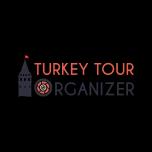 Turkish Tarzan was a person who survived the First World War and lived in Manisa city. He is known as the Tarzan of Manisa today which was a nickname given after the Tarzan movie being published in Turkish theaters. He was first seen in the streets of Manisa in 1923, with a shirt and short pants and bare feet. The city was almost destroyed because of the fires took place in the Independence War of Turkey and he was going to play an important role in the reconstruction of the city by planting thousands of trees.
His homeless appearance made people consider he was a hermit and having very little information about him; people started to consider him a very religious person and started to call him 'haci' which means pilgrim in Turkish. Very few knew his name was Ahmeddin Carlak and he responded 'Ahmed Bedevi' when asked. He lived in Manisa city in between 1923 and 1963 becoming a legend upon his death.
He was never like the other people in the city. He got rid off his shirt after a while and started to live in a small shack on the Spil mountain overlooking the city. He read everything he found to keep himself updated about what was happening in the world. He had a life like a hermit and even though he was hired by the municipality, he did not do it for money but to plant trees. He did his job better than any other environmentalist until he passed away from a hearth attack in 1963. He was so passionate about the nature and people remember his words; I live simple, in a little shack and a cave in the mountains, surrounded by trees and flowers. I eat fresh fruit in summer and dried fruits in winter. I take three cold showers every day and use my own herbal oil to protect my body. I can read and write the old and the new inscriptions and love Turkish music. I love cinema; makes me forget my worries. I read anything I find.
This weird guy has immediately became a public figure. He had many names among the public and 'Tarzan' was given right after the Tarzan movie of Johnny Weissmuller was shown in the theaters of Manisa in 1934. People saw the resemblance in between the cinema character and the real one living in their city. As Ahmed Bedevi loved movies, he liked his new nickname and became a legend with it in our country.
There are many stories about the Tarzan of Manisa but Prof. Cemal Anadol says that he was a Turkish man who was born and raised in Iraq. He fell in love with a young beautiful lady who was the daughter of a Turkoman sheikh Mr. Tahrir. First World War broke out during the preparations of their wedding and Ahmed Bedevi was enlisted to the Ottoman army. Being so sad about the outcome of the battles, he escaped to India and lived in the jungles away from the society. However, he never forgot his lover Meral and started to seek her tribe in Iran. Luckily, he encountered her in the East of Iran and restarted the wedding planning. He heard about the preparations of Independence War of the new assembly in Ankara and to fight again to save his country, Ahmed Bedevi was going to travel to Anatolia with his wife this time. While passing through a rocky gorge, his lover fell from the cliffs and he buried her into his hearth and fought in the war along with the other Turks. It is a dramatic story and how can you avoid legends while talking about one?
Even though he lived in the mountains, he was always a social person living among the people. He read, sat with people to chat and everybody respected him due to his great efforts in the forestation of their city. He was the member of the mountaineering club of the city as well. The mayors and governors of Manisa respected his nature and always paid attention to his suggestions. However, problems started to occur when the city started to grow rapidly around 1960s. in 1957, the municipality of Manisa wanted to enlarge a boulevard which was surrounded by his trees. Being aware that he would die for them, the municipality cut the trees while he was away with the mountaineering club. One of his close friend Enver Gediz says that he wailed with pain after seeing his trees cut. 'My children are gone!' he shouted while he was crying after his trees. After this incident, his health started to get worse and in 1963, another attempt was going to stop his huge heart. When a private investor bought the state land to build a gas station, first thing the company did was to cut down the trees planted by the Tarzan of Manisa. Hearing the voices of axes slaughtering his trees, Tarzan of Manisa had stormed to the construction site letting out a loud yell scaring all the workers. They had run away from the fear of Tarzan and saw him crying madly embracing the trees. It was the first time he was heard swearing and it was to the mayor of the city. He had his first heart attack then and was taken to the hospital but doctors couldn't hold him there more than two days. He said to his visitors; Ahmed Bedevi is a one simple weird man. But I will be the symbol of the love of the trees. I will be the nightmare of all the executives cutting trees and will wring their necks in their beds. Our country needs the green, the trees and the flowers.
After two days, The Tarzan of Manisa had left the hospital and passed away in his shack. He is among the legendary figures of the Republic of Turkey and inspired a lot of environmentalists in our country. Rest in Peace Ahmed Bedevi aka; The Tarzan of Manisa.
------------------------------------
Would you like us to tailor you a private itinerary that fits the program in your mind? Benefit from our expertise. We offer tailor-made tours to Turkey for all interests and desires, from romantic honeymoons and scenic self-drive road trips to photo tours with experienced photographers and cultural tours in major destinations. We arrange everything for your Turkey Tours, including hotel bookings, airport transfers, guided tours, and top-notch experiences. We want you to have a great time in Turkey and make sure your trip is a memorable one as we have escorted so many tours in Turkey personally. Imagine dealing with only one person for all your travel details, receiving customized itineraries and recommendations which will suit exactly your travel interests. Contact Turkey Tour Organizer to get a personalized day by day itinerary for your trip to Turkey.
Kadir Akın
Kadir Akin is the managing partner of Turkey Tour Organizer Co. and a highly skilled travel advisor and tour guide. Kadir has worked in the tourist sector for more than 15 years, and he has a wealth of experience in trip planning and offering first-rate guiding services.
Whether visiting historical sites, trying the food, or finding off-the-beaten-path jewels, traveling with Kadir as your tour guide ensures a genuine and educational experience. Anyone looking for an insider's view of Turkey will find him to be a reliable and sought-after guide thanks to his love for his country and commitment to his profession.
Frequently Asked Questions