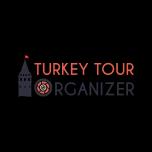 Ulubey Canyon overlooks a huge gorge created by Ulubey and Banaz streams which are tributaries of Buyuk Menderes River which is the historical Meander River. The Ulubey Canyon is the second longest canyon of the world after the Grand Canyon of United States of America. There are various types of plants and animals living in the canyon thanks to the special habitat supported by the micro climate of the Ulubey Canyon. Culture and Tourism Ministry still develops new projects around Ulubey Canyon to create a special eco-tourism center in Usak province.
Where is Ulubey Canyon?
Ulubey canyon is located in Usak province of Turkey. Ulubey Canyon's popular glass terrace is only fifty kilometers south of Usak. Adiguzel reservoir lies in the downstream of Ulubey stream where it meets with the Meander River. Blaundus ancient city is only 15 kilometers away from the Ulubey Canyon making these two a nice half day activity in Usak city. Along with the Museum of Archaeology, Usak city has intact and newly discovered attractions gaining national popularity at a slow yet a constant pace. Cilandiras Bridge, Rock-cut tombs of Durakli and Pepuza Ancient City are all located around Ulubey district of Usak province.
Some numbers of Ulubey Canyon
The width of Ulubey Canyon changes from 100 to 500 meters. The depth of the canyon varies from 135 to 170 meters. The length of the canyon is 45 kilometers which makes it the second longest canyon of the world. There are many canyons connecting to Ulubey Canyon as the karstic surface of the highlands are constantly eroded by rain coming from the Aegean Sea's humidity following the basin of Meander River. Usak province is located in the end of the Aegean Region which has milder climate than the center of Anatolia. The elevation of the province causes more rain fall during autumn and winter which are the main sources of water eroding the Ulubey Canyon.
Eco\-tourism in Ulubey Canyon
Ulubey Canyon was declared a national park by the Ministry of Forest and Water Management of Republic of Turkey in 2013. Usak Culture and Tourism Provincial Directorate, Ulubey District Governorship, Provincial Administration of Usak and Zafer Development Agency funded the glass terrace project of Ulubey Canyon in 2015. Hiking, trekking and camping was encouraged in the region thanks to the eco-tourism projects supervised by the local authorities which brought 40 thousand tourists to the Natural Park in June 2015 only. Number of visitors increased to a hundred thousand in March 2016 and constantly growing every year. The visitors of Ulubey Canyon can easily observe the different flora and diverse fauna during a short hike.
------------------------------------
Would you like us to tailor you a private itinerary, including Ulubey Canyon? Benefit from our expertise. We offer tailor-made tours to Turkey for all interests and desires, from romantic honeymoons and scenic self-drive road trips to photo tours with experienced photographers and cultural tours in major destinations. We arrange everything for your Turkey Tours, including hotel bookings, airport transfers, guided tours, and top-notch experiences. We want you to have a great time in Turkey and make sure your trip is a memorable one as we have escorted so many tours in Turkey personally. Imagine dealing with only one person for all your travel details, receiving customized itineraries and recommendations which will suit exactly your travel interests. Contact Turkey Tour Organizer to get a personalized day-by-day itinerary for your trip to Turkey.
Erkan Dülger
Erkan Dulger, a seasoned expert in the travel and tourism sector, has devoted more than 17 years of his life to planning wonderful journeys for people all over the world. Erkan has made a great career as a travel consultant and prosperous business owner. He was born with a deep enthusiasm for exploration and a desire to introduce people to beautiful places.
Erkan traveled to the United States in search of knowledge and practical experience, where he spent four years honing his craft while working at various hotels. He was able to better comprehend the complexities of the travel industry as well as the various demands and expectations of travelers thanks to this priceless experience.
Erkan had always dreamed of starting his own travel business, one that would reflect his passion for crafting extraordinary travel experiences. Erkan founded his own travel company in 2015 after realizing his dream via intense determination and strong faith in his abilities.
Frequently Asked Questions