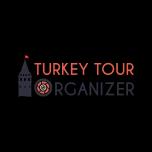 Unesco World Heritage Sites in Turkey
Adding all of them, to your itinerary would definitely be a great route, however since they are located far away, I guess you would need around 20 days in Turkey. Well, I've had a chance to visit them all, but I've seperated them into 4 summer time though. Here they are;
Archaeological Site of Troy
With its 4,000 years of history, Troy is a definite "must see" site in Turkey. Many thanks to Heinrich Scliemann, the German achaeologist, who found Troy around 1870s. But also he was the guy who ruined many layer of the site while trying to find the treasure of Priamos. Which means I am in a huge dilemma whether to thank this weird guy or not :)
Bursa and Cumalikizik
It was the capital of Ottomans. The city is famous with its ski resorts of Mount Uludag. Seljuk & Ottoman architectures can be seen in many of the buildings.
Safranbolu
From 13th century to 20th, it was an important caravan station. A panoramic old town, with full of Ottoman structures such as houses and mosques. Safranbolu's architecture played a vital role throughout the Ottoman Empire.
Great Mosque of Divrigi
It definitely has so many details on its walls, inside an everything. A great mosque and a hospital complex, built in 1228-1229.
Hattusha
The Former capital of the Hittite Empire, is a major point with its size, the types of constructions such as royal residences, temples, storages etc, and its gates... Of course, Yazilikaya Temple is a must-see point after you explore Hattusha
Historic Areas of Istanbul
Has parts both in Asia and Europe, Istanbul is a brilliant spot to spend at least a week for history lovers. If istanbul is on your list to visit, I highly recommend you to take a look at this Istanbul tour program covers 3 nights / 4 days
Mount Nemrut
It is one of the most ambitious constructions of the Hellenistic period. An artifical mountain top framed by two great temples littered. Definitely visit it in July or August, (May be around May) or you might be struggle with the snow
Neolithic Site of Catalhoyuk
Catalhoyuk was a Neolithic and Chalcolithic settlement near Konya city. Existed from 7500 BC to 5500, It is now, the largest and best preserved spot found in 2012.
Pergamon
It is better to be in a good condition if you would like to visit Pergamon. Acropolis is located upon a hill and thanks god there is a cable-car that you can use to go up. Pergamon museum, The red tower, and Asclepion should definitely be on your list if you are in Pergamon.
Selimiye Mosque
Located in Edirne (around 3 hours from Istanbul), it is an Ottoman mosque which was commissioned by Sultan Selim II and was built by the imperial architect Sinan. Just like the other Ottoman mosques in Historical peninsula of Istanbul, It is roofed with a huge dome and surrounded by semi-domes to decorate inside.
Xanthos Letoon
It is a remarkable archaeological spot which represents a unquie extant architectural example of the ancient Lycian Civilization.
Diyarbakir Fortress and Hevsel Gardens
This is great...! After I post this blog, the World Heritage Committee of UNESCO has added cultural sites in Diyarbakır, southeastern Turkey, to its World Heritage List. The city is located in the eastern part of Turkey and a major spot for eastern tour programs of Turkey
Ephesus
I am super happy that one of my favorite site is in the UNESCO heritage list now. It was an ancient Greek city located in the Aegean part of Turkey. Built in the 10th century BC by Attic and Greek colonists. The city was famed for the Artemis Temple - which is one of the seven wonders of the ancient world. But you are only able to see a column since it was destroyed by the Goths. I am not sure why did not they rebuild it. Checked it a lot but the later history is unfortunately not clear. However, the library of Ephesus, Terrace houses, Hose of Virgin Mary, the museum and the rest will definitely take your breath away...
------------------------------------
Would you like us to tailor you a private itinerary, including the Unesco World Heritage Sites? Benefit from our expertise. We offer tailor-made tours to Turkey for all interests and desires, from romantic honeymoons and scenic self-drive road trips to photo tours with experienced photographers and cultural tours in major destinations. We arrange everything for your Turkey Tours, including hotel bookings, airport transfers, guided tours, and top-notch experiences. We want you to have a great time in Turkey and make sure your trip is a memorable one as we have escorted so many tours in Turkey personally. Imagine dealing with only one person for all your travel details, receiving customized itineraries and recommendations which will suit exactly your travel interests. Contact Turkey Tour Organizer to get a personalized day by day itinerary for your trip to Turkey.
Serdar Akarca
Since 2008, Serdar Akarca, a highly accomplished Senior Software Engineer, has significantly contributed to a number of projects. He inevitably ran across his friend Erkan because of his unwavering desire for traveling to new places and immersing himself in other cultures. Together, they established Turkey Tour Organizer Co., where Serdar is in charge of running the business's website and social media pages.
Beyond his technical abilities, Serdar has a genuine curiosity to experience various cultures and a strong interest in travel. His dedication to exhibiting Turkey's beauty and giving tourists an amazing experience across the nation's great destinations is motivated by this passion.
Frequently Asked Questions