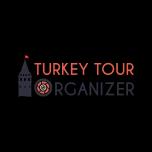 Usak Museum is another good example of the investments of the Culture and Tourism Ministry. Since the 2000s, the Republic of Turkey is building impressive structures to exhibit our rich historical finds from hundreds of archaeological sites. Many of our museums are internationally awarded and reflect our pride in Anatolia's historical background. The Museum of Usak did not have a building at all in the 1960s and a structure to exhibit and store the thousands of finds from surrounding sites became crucial. Historical items came together in the first musuem in 1966 but a bigger exhibition and storage area was required since 1990 thanks to a number of excavations around Usak. Since 2018, priceless items of Usak Museum are exhibited in its new building.
Where is Usak Archaeology Museum?
Usak is a province located very close to popular destinations of Turkey such as Ephesus and Pamukkale. It is located only three hours away from Izmir Adnan Menderes Airport and two hours away from Pamukkale. Usak sits on a fertile hinterland of Izmir province and accessible by two airports. While Usak Airport is only 5 minutes away from the city center, Zafer Airport is one hour away from Usak which has more flights from Istanbul as it is a joint airport of Usak along with Afyon and Kutahya. Usak is relatively a small city and the museum is located in a central part of town nearby the train station.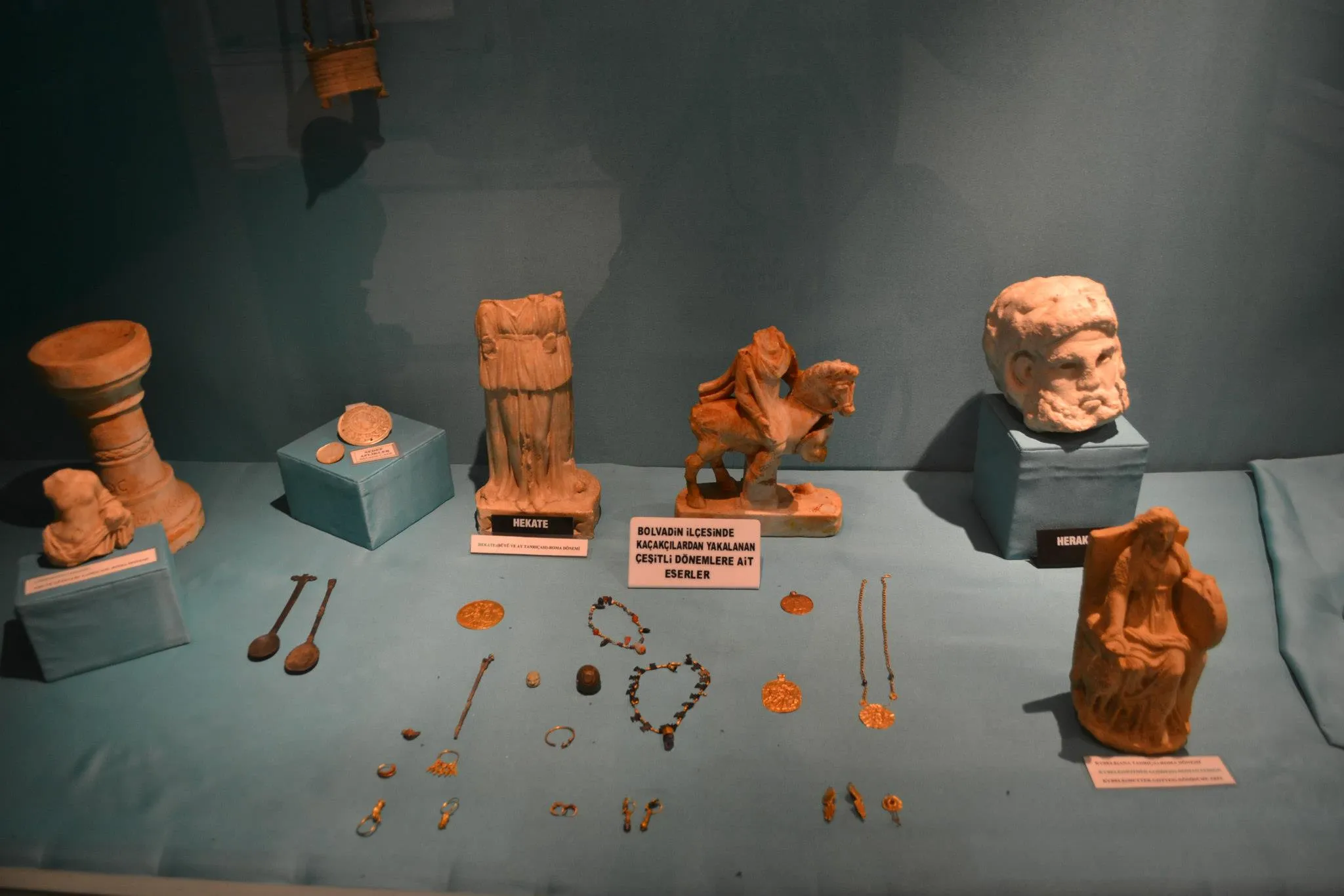 What to see in Usak Archaeology Museum?
Usak's history is going back to the Neolithic time's thanks to the fertile plains with plenty of fresh drinking water sources. As a result, besides the ancient Greek and Roman settlements, Usak is surrounded by many Neolithic mounds. Usak Museum is home to various Neolithic finds from these sites as well as Roman and Greek statues, sarcophagi, and altars. Items are exhibited in three storeys and the most important collection of Usak Museum is exhibited in the third hall. More than three thousand items are exhibited in the museum and %90 of them are safe in the storage of Usak Museum.
Karun Treasure
Karun Treasure or locally known as the Lydian Hoard is the most famous collection of Usak Museum. The treasure's most famous piece is the golden hippocamp which can be the most well-traveled historical item of the world. Locals found the treasure from a 7th Century BCE Lydian tomb. Most probably the grave was belonging to a noblewoman of the rich Lydian Culture known as the inventors of the minted coins of the world. The treasure was sold to the Metropolitan Museum of Art in New York and became subject to a legal battle between the Usak Museum and the MET. The treasure was sent back to Usak and was exhibited in the earlier museum until 2006. The most important piece of the collection was changed by a fake copy and the original one was sold by the Manager of the Usak Museum because of his huge debt. The piece was found in Germany and got back to Turkey again thanks to the great efforts of Interpol in 2012. 363 pieces of the Karun Treasure and the rare Dekadrachms of the Delian League of Greeks are the most important items exhibited in the Usam Museum today.
------------------------------------
Would you like us to tailor you a private itinerary, including Usak Archaeology Museum ? Benefit from our expertise. We offer tailor-made tours to Turkey for all interests and desires, from romantic honeymoons and scenic self-drive road trips to photo tours with experienced photographers and cultural tours in major destinations. We arrange everything for your Turkey Tours, including hotel bookings, airport transfers, guided tours, and top-notch experiences. We want you to have a great time in Turkey and make sure your trip is a memorable one as we have escorted so many tours in Turkey personally. Imagine dealing with only one person for all your travel details, receiving customized itineraries and recommendations which will suit exactly your travel interests. Contact Turkey Tour Organizer to get a personalized day-by-day itinerary for your trip to Turkey.
Erkan Dülger
Erkan Dulger, a seasoned expert in the travel and tourism sector, has devoted more than 17 years of his life to planning wonderful journeys for people all over the world. Erkan has made a great career as a travel consultant and prosperous business owner. He was born with a deep enthusiasm for exploration and a desire to introduce people to beautiful places.
Erkan traveled to the United States in search of knowledge and practical experience, where he spent four years honing his craft while working at various hotels. He was able to better comprehend the complexities of the travel industry as well as the various demands and expectations of travelers thanks to this priceless experience.
Erkan had always dreamed of starting his own travel business, one that would reflect his passion for crafting extraordinary travel experiences. Erkan founded his own travel company in 2015 after realizing his dream via intense determination and strong faith in his abilities.
Frequently Asked Questions