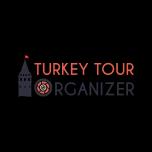 Titus tunnel is one of the engineering works of the ancient world. It is also essential because it is completely handmade. Limestone rocks at the foot of Mount Musa were drilled, and Vespasian's crazy project was implemented.
Titus Tunnel, or Vespasianus Tunnel, is located within the Samandağ district of Hatay's borders and has taken over a century to build. In the 1st century AD, the Roman emperor Vespasianus built this tunnel to prevent floods from the mountain and prevent floods from filling the harbor.
Titus Tunnel was built in the 1st century BC by the Roman Emperor Vespasian to protect the city from life-threatening floods descending from the mountains. Although Vespasian ordered the construction of a tunnel that would circumscribe the city and change the direction of the currents, construction began in 69 BC and was finished only in 81 BC by his son Titus. That is why the tunnel takes its name from Titus.
Roman legionnaires and slaves were employed in the construction of the tunnel. With hammers and chisels in their hands, nearly a thousand slaves begin to split the soil. However, there is a huge obstacle in the route of the channel. It takes time to cross the Musa Mountain on which the city rests. The tunnel, completely carved into Mount Musa, is 1380 m long, 7 m high, and 6 m wide.
In some parts, the mountain is cut in half, and with the sun at the top, a tremendous infiltration of light enters. This masterpiece was added to UNESCO's World Heritage List in 2014. However, enough value is not given.
To the east of the Titus tunnel, there are tomb chambers and sarcophagi carved by rocks that form the city's Western Necropolis. I want to state that this building, located 150 m east from the Titus tunnel entrance, is a magnificent structure in terms of its architectural structure and artistic understanding.
There are 12 graves in this area built by one of the noble families of the period. The most famous of these is the area called Besikli Cave. Other tombs are separated from each other by walls. These stone tombs are connected by columns and arches and descend from top to bottom again by stone stairs.
------------------------------------
Would you like us to tailor you a private itinerary, including Vespasianus Titus Tunnel? Benefit from our expertise. We offer tailor-made tours to Turkey for all interests and desires, from romantic honeymoons and scenic self-drive road trips to photo tours with experienced photographers and cultural tours in major destinations. We arrange everything for your Turkey Tours, including hotel bookings, airport transfers, guided tours, and top-notch experiences. We want you to have a great time in Turkey and make sure your trip is a memorable one as we have escorted so many tours in Turkey personally. Imagine dealing with only one person for all your travel details, receiving customized itineraries and recommendations which will suit exactly your travel interests. Contact Turkey Tour Organizer to get a personalized day by day itinerary for your trip to Turkey
Erkan Dülger
Erkan Dulger, a seasoned expert in the travel and tourism sector, has devoted more than 17 years of his life to planning wonderful journeys for people all over the world. Erkan has made a great career as a travel consultant and prosperous business owner. He was born with a deep enthusiasm for exploration and a desire to introduce people to beautiful places.
Erkan traveled to the United States in search of knowledge and practical experience, where he spent four years honing his craft while working at various hotels. He was able to better comprehend the complexities of the travel industry as well as the various demands and expectations of travelers thanks to this priceless experience.
Erkan had always dreamed of starting his own travel business, one that would reflect his passion for crafting extraordinary travel experiences. Erkan founded his own travel company in 2015 after realizing his dream via intense determination and strong faith in his abilities.
Frequently Asked Questions