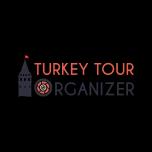 When to photo where in Cappadocia?
Whether professional or a shutter-freak photographer, Cappadocia region attracts a lot of tourists every year who are killing batteries in a half day. People are amazed by the ever changing landscape of Cappadocia yet desire to make more and more photos since our visiual memory is not big enough to store them all. As a result, Cappadocia region is a battery and memory card killing destination thanks to its landscape, hot air balloons, fairy chimneys and the local culture. Even a food served in a terracota pot will catch the attention of your camera.
Picturesque Cappadocia region is a small piece of land located in the middle of Turkey. Turkey is located in the northern hemisphere which means our summer is in June, July and August. We have enough sunny days in April, May, September and October as well which are the high season for tourists. In fact, a lot of light is not that good for the photos. A little shade, early morning and afternoon make the photos better because of the less light as opposed to the noon. Also, the angle is important so the fairy chimneys don't shine like a dimond :) If you are in the right place in the right time, your photos will be outstanding than a regular tour group tourists photos. There are many photogenic sites in Cappadocia however only a few are in the itineraries of the tourists. They are;
Start from Red or Rose Valleys in the morning. It will not only be cool but also the sun will be behind you all the way down to Cavusin village for better close up photos of the both valleys. It is better to continue to the top of the Cavusin village for picturing the other side of the village as the sun climbs slowly to the top. As the sun will be above you in the end, continue to Avanos town for lunch and a pottery workshop. They are all carved into the caves and will cool you down after a warm walk. Imagination (Devrent) Valley is recommended before a stop at the Monks Valley in the afternoon since the sun will start descending. As it gets closer to the horizon, drive to Uchisar town and climb on the right spot for a good photo, like her.
Start the next day from Ortahisar town and the environs to picture the Castle and the old town better. Continue to Goreme Open Air Museum then. Timing is not so important in terms of photos since you are visiting that museum for rock carved churches. After a lunch in Goreme Village, you can kill some time in the village and see beautiful hand made Turkish rugs and carpets embellishing the façades of the small shops. Drive to south to one of the underground cities of Cappadocia to explore the narrow tunnels connecting one cave to another like a maze. It is better to avoid flash in the underground city since there is adequate artificial light everywhere. Drive to Mustafapasa then, to walk around the narrow streets of an Old Greek village and picture spectacular stone houses with sun slowly going down behind you.
------------------------------------
Would you like us to tailor you a private itinerary, including the unique photography spots in Cappadocia? Benefit from our expertise. We offer tailor-made tours to Turkey for all interests and desires, from romantic honeymoons and scenic self-drive road trips to photo tours with experienced photographers and cultural tours in major destinations. We arrange everything for your Turkey Tours, including hotel bookings, airport transfers, guided tours, and top-notch experiences. We want you to have a great time in Turkey and make sure your trip is a memorable one as we have escorted so many tours in Turkey personally. Imagine dealing with only one person for all your travel details, receiving customized itineraries and recommendations which will suit exactly your travel interests. Contact Turkey Tour Organizer to get a personalized day by day itinerary for your trip to Turkey.
Serdar Akarca
Since 2008, Serdar Akarca, a highly accomplished Senior Software Engineer, has significantly contributed to a number of projects. He inevitably ran across his friend Erkan because of his unwavering desire for traveling to new places and immersing himself in other cultures. Together, they established Turkey Tour Organizer Co., where Serdar is in charge of running the business's website and social media pages.
Beyond his technical abilities, Serdar has a genuine curiosity to experience various cultures and a strong interest in travel. His dedication to exhibiting Turkey's beauty and giving tourists an amazing experience across the nation's great destinations is motivated by this passion.
Frequently Asked Questions