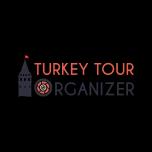 Why do we land in Kayseri City?
We sometimes receive this kind of questions from our guests about Kayseri if they will land in Kayseri Airport instead of Nevsehir (Kapadokya) Airport. After all these questions we had during the season, I wanted to post a blog about Kayseri and wanted to give basic information.
First of all, I would like to mention for the visitors who have never been to Cappadocia yet but deciding; There are actually 2 airports located close to Cappadocia. And the distances are nearly same (+/-50 minutes from Nevsehir and +/-70 mins. from Kayseri Airport). The reason why sometimes travel agents book a flight for their guests that lands a further airport is; Kayseri Airport gives more flight options compare to the other one. On the other hand rates of the seats are generally speaking cheaper. The next questions are definitely coming regarding to the city, so I would like to give you some useful details about Kayseri.
Kayseri has many historical monuments. Most of them are dating back to Seljuk Empire. Even though, the visitors are being in this city to reach Cappadocia mostly, it also has many attactions by its own. Outdoor sports plays a vital role on that point for instance. Mount Erciyes is a great spot for trekking and for skiing. Zamanti River is getting famous every single year as a rafting center.
If you are interested in History, Kayseri has a lot to offer from its downtown such as Gevher Nesibe Medical Museum - the first medical faculty of the world - , Kayseri Castle, madrasahs and museums...
History
Kayseri has been hosted since 3000 BC to many people because of the ancienttrading colony named Kultepe with the help of Hittites. It has played a vitalrole as a trade center and it is located on a major trade route called SilkRoad. It stood on the North Side of Erciyes Mountain (Mount Argeus) The Castlelocated in down town is just like a symbol of the city cause it is still in agood condition even though it has been built by Byzantines and used by theSeljuks and Ottomans. Seljuks ruled the city in a short period if we compare itwith the other Empires, on the other hand, the city shows us lots of historiclandmarks such as Hunad Hatun Mosque, Kilic Arslan Mosque and Gevher Nesibe Hospital.
Economy
This is another common question coming from our guests. What is the mainsource for the economy in Kayseri? Kayseri got quite beneficial investmentsduring 1930s. Textile got pretty famous and Airplane manufacturer were set upduring the first years of Republic of Turkey. The first manufactured aircraftas made in Turkey dated back to 1940s. Even though Kayseri businessmen haveleft the city during these years because they became a countrywide capitalists,then with the effect of economic liberalization policies introduced in 80s, aquite large number of a group of new businessmen started to choose Kayseri as abase of their operations.
As an interesting record, Kayseri has applied to the Guinness book of WorldRecords in 2004. The reason was 139 new manufacturing industries started in asingle day :)
------------------------------------
Would you like us to tailor you a private itinerary, including Kayseri City? Benefit from our expertise. We offer tailor-made tours to Turkey for all interests and desires, from romantic honeymoons and scenic self-drive road trips to photo tours with experienced photographers and cultural tours in major destinations. We arrange everything for your Turkey Tours, including hotel bookings, airport transfers, guided tours, and top-notch experiences. We want you to have a great time in Turkey and make sure your trip is a memorable one as we have escorted so many tours in Turkey personally. Imagine dealing with only one person for all your travel details, receiving customized itineraries and recommendations which will suit exactly your travel interests. Contact Turkey Tour Organizer to get a personalized day by day itinerary for your trip to Turkey.
Serdar Akarca
Since 2008, Serdar Akarca, a highly accomplished Senior Software Engineer, has significantly contributed to a number of projects. He inevitably ran across his friend Erkan because of his unwavering desire for traveling to new places and immersing himself in other cultures. Together, they established Turkey Tour Organizer Co., where Serdar is in charge of running the business's website and social media pages.
Beyond his technical abilities, Serdar has a genuine curiosity to experience various cultures and a strong interest in travel. His dedication to exhibiting Turkey's beauty and giving tourists an amazing experience across the nation's great destinations is motivated by this passion.
Frequently Asked Questions